Give a girl a set of golf clubs, and you just might change her life.
The National College Athletic Assn. (NCAA) estimates that every year 200 college golf scholarships for young women go unclaimed. Too few girls compete in the sport to qualify for these scholarships, which means many young women are missing an opportunity that could make all the difference to their education, their income and their future.
As the father of a daughter, this statistic hit home for me. As the president and CEO of Goodwill Industries of Orange County, and the current chairman of the board of directors for Southern California PGA Foundation, I knew there was something we could do about it. Every day I witness how small acts of generosity can lift barriers to success.
When we learned about the unclaimed scholarships, my peers and I at our local section of the PGA launched Clubs Fore Kids.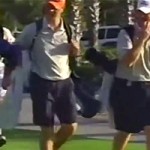 RELATED ARTICLE: 
In the first year, this novel program provided golf clubs, balls and access to golf professionals and their expertise to girls at low-income high schools. Through generous donations of the supporters of the Southern California PGA Foundation, we distributed 300 sets of golf clubs to girls' high school teams at 29 low-income schools in Southern California. Next year, we intend to double that.
In 2018, the Southern California PGA Foundation, the charitable arm of the Southern California Section of Professional Golfers Assn. of America, hopes to raise $200,000. Our plans in 2018 include expanding our program to include low-income boys.
Involvement in team sports has a proven effect on students' college-readiness. Education researchers have found that high school athletes have higher grade-point averages and fewer absentees than non-athletes. They learn teamwork, responsibility and the importance of persistence, patience and practice.
Golf is not like other sports. Long considered an elite recreational activity, golf requires specialized equipment, specialized knowledge gained through expert instruction and access to specific places to play — and none of these come cheap. Clubs Fore Kids provides the equipment, specialized lessons and access to play at nearby golf courses for students who would otherwise have little to no access to the sport.
Read more by Frank Talarico at LATimes.com
Recommended For You.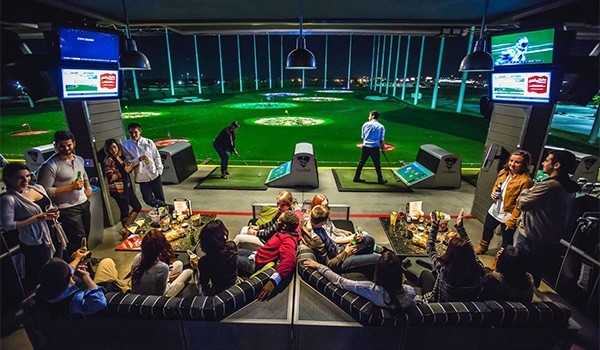 OMAHA, Neb. (WOWT) -- It's official, TopGolf is coming to Omaha, Nebraska. The City Council voted in 7-0 in favor