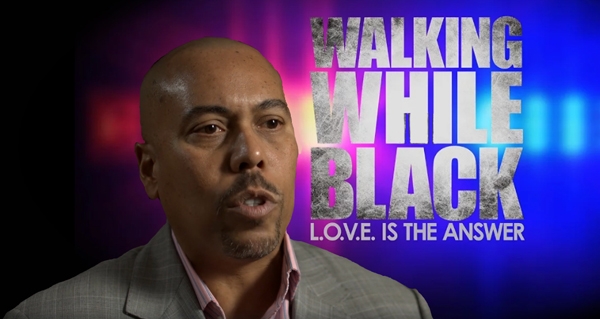 A.J. Ali has seen and done a lot in his career.  As a golf and wellness writer, he spent the summer of 2014 golfing in all 50 states from Florida to Hawaii and sharing his adventure with his followers on social media.  As a philanthropist and entrepreneur, A.J. has raised more than $25 million for charities.  The United States Air Force Veteran, TV host, writer, actor and Hollywood FAME Award winning producer can now add the title of Director to his long list of achievements, with the release of his second film as a Producer and first as a Director.
Ali, a Washington, D.C. transplant who now resides in Santa Monica, Calif., is Founder and CEO of Eclipse Sports & Entertainment (since 1999) and he has a strong history of successful media projects including his work with "The True Champion's 30-Day Challenge," "Wellness For Golfers," "Good Fellas of Baltimore," "Tee To Green: Use Golf To Make More Money, and more.  But this time, he wanted to push the envelope just a little further into social consciousness.
"I wanted to do something, a short film," Ali told the Boston Globe in an interview.  "… to say, 'Hey, look what's happening to us," he said. Soon, his idea evolved into a full-length documentary.
Ali, 53, coined the  "L.O.V.E." acronym to encourage people to "learn about others in their community, open their heart to them, volunteer to be part of the solution in their life, and empower others to do the same."
Howard County is frequently cited for its affluence, quality of life, and excellent schools.  And according to U.S. Census data, the county has an estimated median household income of $108,844 in 2012 and had the third-highest median household income of any U.S. county in 2013.  But on that fateful day, Ali discovered another side of the area that he was totally unprepared for.  The situation has resulted in this enlightening film, with Ali teaming up with Errol Webber, a Maryland Institute College of Art alumnus and cinematographer who previously worked on an Oscar-winning documentary short. The movie is directed by Ali and Webber is its director of photography.  A GoFundMe page was created September 7, 2013, raising $51,287 of $50k goal.
"The film shows the ways racial profiling affects both police and the community," said Webber, 30, to the Baltimore Sun.   Their effort is a winning combination, especially with A.J. having more than 30 years experience in sports and entertainment as an athlete, artist and social entrepreneur.  On the homefront, A.J. recently celebrated 23 years of marriage with his wife Jane, a caucasian woman, and together the Ali's are on a mission to share the documentary with as many Americans as possible and to bridge the gap in police-community relations throughout America.
The movie features nearly 30 interviews with members of communities across the country including current and retired law enforcement members, along with Baltimore Police Chief Melvin T. Russell, commander of the department's community collaboration division, and retired Los Angeles police Sgt. Cheryl Dorsey.
Also appearing in the film are community leaders, social workers and psychologists, with each giving their professional and personal opinions on how racial profiling results in tragedy and death in America, with commentary on the deaths of Freddie Gray, Michael Brown, Eric Garner, Sandra Bland and the five members of law enforcement who died in a shootout in Dallas in July.
With filming completed in January 2017, the documentary is available for personal viewing on VIMEO at $9.95 for a 72-hour streaming period. It's also available for licensing by groups. It is an excellent film for showing to youth, community groups, organizations and generating social awareness. There's also a companion book and workshops coming in late June. Ali and Webber will continue screening the film throughout this year and next, including a June 2017 launch of a "L.O.V.E. Is the Answer," which will host a series of screenings, workshops and Q&A's across the country.
see more from AJ Ali


Recommended For You.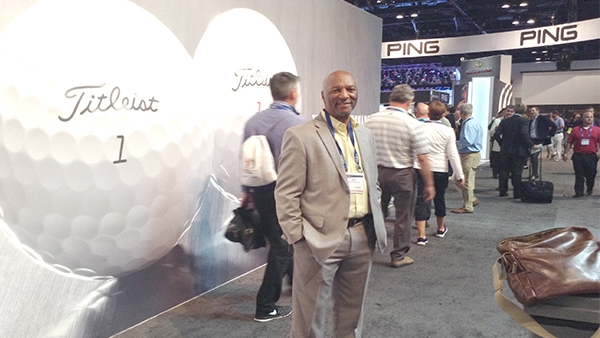 Award-winning author Pete McDaniel navigated through the thick crowds at the 2018 PGA Merchandise Show at the