(by Kyle Porter) Do you remember the tweet Rory McIlroy fired off as Dustin Johnson's 274th (or 275th) shot of the 2016 U.S. Open landed a few feet from the cup on the 18th hole at Oakmont Country Club? I do.
The USGA, as you remember, was embroiled in a rules fiasco with Johnson throughout his final round at Oakmont. He had (maybe) inadvertently caused his ball to move on a green on the front nine, and the USGA said he might be penalized during his round, which led to nobody actually knowing what his score was.
It was a complete mess. On Wednesday (March 1, 2017) the USGA and R&A came out with a new set of proposed rules that included an update to the "Dustin Johnson rule" that read: "A player will be penalized only when it is known, or virtually certain (at least 95 percent), that he caused the ball to move, which should eliminate many of the questionable calls. Once cleared, a player will be allowed to replace the ball on its estimated original spot."
To his credit, McIlroy praised the USGA on Wednesday, and he was not the only one. Here is a collection of (deserved praise) from PGA Tour pros including Tiger Woods, Jordan Spieth and McIlroy. "I think golf's emphasis on the rules can sometimes turn people away from it," McIlroy told the Associated Press. "To modernize and make it simple is a good thing.




With what's happened in the last couple of years, with some rulings and high-profile things that have happened at crucial stages in tournaments, people who look at that and might want to get into the game say, 'You know what? It's too complicated.' "Making them more modern to move with the times is good." Tiger Woods, Jim Furyk and Zac Blair agreed. However, Justin Thomas and Daniel Berger — two of the young stars in the sport — were not as enthusiastic.
Ultimately any progress made in simplifying the sport is a good thing. Did the USGA and R&A nail everything this time around? Probably not, but they corrected a lot of silliness. Hopefully this is only the beginning.
Recommended For You.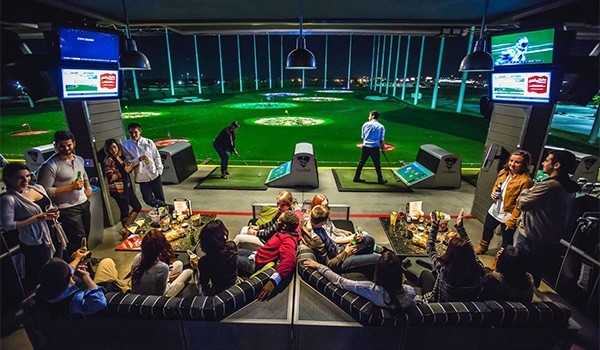 OMAHA, Neb. (WOWT) -- It's official, TopGolf is coming to Omaha, Nebraska. The City Council voted in 7-0 in favor