Much has changed since May 1, 2014, when the PGA of America announced that it was beginning a partnership with the Trump Organization. The PGA selected Trump National Golf Club-Bedminster in New Jersey to host the 2022 PGA Championship and Trump National Golf Club-Washington, D.C., in Potomac Falls, Va., as the site of the 2017 Senior PGA, which begins today.
Most notably, the clubs' owner and host, Donald Trump, is now the U.S. president. That was not on anybody's radar in the spring of 2014. The road traveled from then to now has been filled with a few chuckholes that the PGA of America has maneuvered around. The Trump relationship also was predicated on a four-year sponsorship of the now-defunct PGA Grand Slam of Golf. After Trump's 2015 remarks about illegal immigrants were deemed by the PGA and many others to be insensitive to Hispanics, the Grand Slam at Trump L.A. was shelved. Later, the PGA scrapped the event altogether.
So, this week will be the first of the scheduled major championships delivered by the PGA and Trump properties. Three years ago, it was a given that Donald Trump would be highly visible at these events and his fingerprints would be all over them. However, President Trump embarked on his first foreign trip May 19. He is scheduled to be on the Italian island of Sicily on Friday and Saturday for meetings with the Group of 7 major industrial democracies and visit U.S. troops stationed at Sigonella Naval Air Station.
Any chance that President Trump might make a last-minute visit to the Senior PGA on Sunday? Trump, an avid golfer whose business empire includes ownership of 16 courses, no doubt would love to make an appearance. Would it be deemed a conflict of interest, given his role as the nation's chief executive and his detachment from his businesses, if he were to do so?
"Unfortunately, I wouldn't know the answer to that one as it is 'church and state,' and I have not spoken with him," said Larry Glick, an executive vice president with Trump Organization.
So, how did the Senior PGA Championship wind up at Trump National-D.C.?
KitchenAid sponsors the tournament. Company officials worked closely with the PGA of America in 2014, and the Washington market fit the business objectives of KitchenAid, a home-appliance division of Whirlpool Corp., so Jeff Fettig, Whirlpool's chief executive, gave his approval. Next, Kerry Haigh, the PGA's chief championships officer, deemed the site worthy of hosting a Senior PGA. The venue, about 30 miles northwest of the nation's capital, was no stranger to the PGA, which held its 2013 PGA Junior Championship at Trump D.C.
Read More by Ted Bishop at TheMorningRead.com


Recommended For You.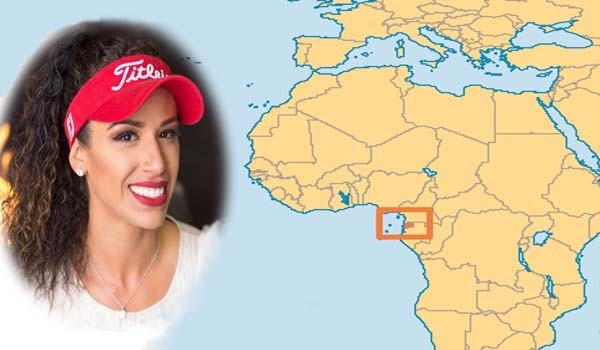 by AAGD STAFF His Excellency President Teodoro Obiang Nguema Mbasogo declared the 2017 3e Actuaries Open officially open when he visited