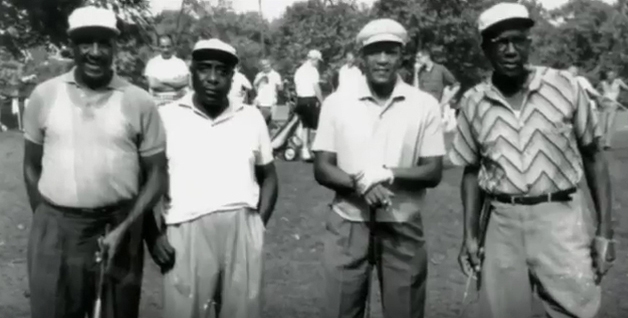 The Nomads are one of the most exclusive golf clubs in America.  There are just 70 members, who meet once a year in July.  They have no official club home and call themselves the Nomads, because for almost 70 years they have wondered from course to course, not by choice, but because of the color of their skin.  The Club started in 1950's.   The founding members of the club were African American doctors in Chicago who were searching for acceptance but were turned away from many golf courses, because they were black.   The club grew in size to include some of the very first black doctors, lawyers and other professionals rising up through the new middle class of the 50's era.
These men of means and stature had little choice in the golf facilities that they could  play, so when they did fine one that would accept them, they would all get together for some friendly competition on the green.  Prominent black Nomad club members back in the day included track and field Olympians, Jesse Owens and Ralph Metcalfe.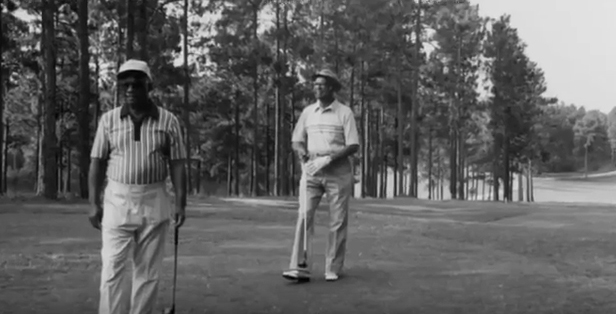 The Nomads play some of the best amateur golf in America.  And these guys are not afraid to be who they are.  When they play there's a lot of camaraderie, a lot of trash talk, a lot of loud talk—and also lots of enjoyment—and it's expected.
"We are very cognizant of how we have to act when we are here or anywhere else.  Because we are proud of being good men.  There's a favor that we bring that's a little different…." says one club member who agrees that they group still gets "the look" at some places they go.
"It's very important that we go where we have not been able to go before, so that we can show that in fact, we can go there, and then we'll continue to go there, and then more of us will go there, and that's how change and revolution happens," says a club member.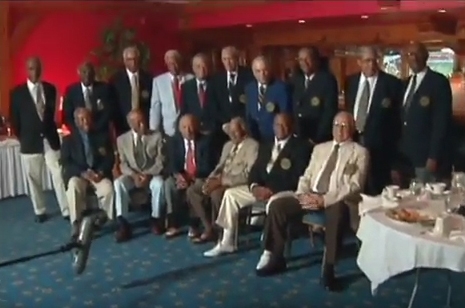 Some members claim that playing together makes them a little stronger for the world that awaits them outside, off course.  "…a world that we go out into that is not necessarily receptive or hospitable," says current Nomad President Dr. Walt Bowers, an obstetrician from Cincinnati, Ohio.
The group has a great time wherever they go.  Prayer precedes their rounds and they take pride in realizing that good sportsmanship and a challenging round is the aim they seek. The Founding members were men loved the game of golf, but the game did not love them back.  It's taken  two decades before the Nomads have finally be able to get onto some of those same courses to play.

Their unbreakable bond is as strong as the history and traditions of the club.  "This is what binds us, knowing that we all have been involved in the struggle," says a member.
"I play white golf and black golf and I love it.  Because they're two different games, and when I combine the two, it makes my game better," says Eric Bass of Detroit, Michigan, whose family started the first black-owned and operated radio stations in Detroit.
"It's two different games.  There's the country club game, and then, there's the game with the brothas," says another one of the members.
With just 70 members there is a waiting list of hopefuls.  The shared experience of the Nomads lets each member know that they are not alone.  It's a lifetime commitment and you have to be sponsored to get in.  Prospective members are told to prepare a long speech telling why they deserve to be a Nomad member.  Each year, there is a Club Champion who enjoys his reign while inspiring other members to try to capture the title.  When it is game on time, there's a combination of meltdowns, choking, birdies, bogeys, eagles, and some double eagles.
Overall, members embrace the game they love and play it every single place they can.  "We have a message to spread.  That we belong.  We're good golfers…and we love the game just as much as anybody else."

Recommended For You.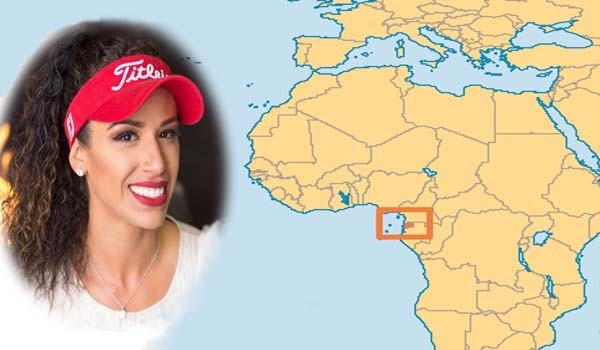 by AAGD STAFF His Excellency President Teodoro Obiang Nguema Mbasogo declared the 2017 3e Actuaries Open officially open when he visited