It was 90 degrees and sunny at Bethpage Black, located in Farmingdale, NY where the final round of the Barclays was held on August 28, 2016. This is the last year that Barclays will sponsor the first qualifying event of the FedEx Cup. In 2017, Northern Trust will serve as title sponsor of the tournament.
There were memorable moments on Sunday at the Barclays, a 71-foot putt on No. 15 by Jason Day, Rickie Fowler's back-nine breakdown, done in style with flashy orange and white orange high top pumas and a curious moustache, Ryder-Cup ready Patrick Reed and the unexpected Sean O'Hair. It was a humbling game of golf as the back-nine tormented the better players. Reed finished with three bogeys and four birdies, two of the three bogeys on the back-nine.

Compared with Rickie Fowler, who had three bogeys, a double bogey, and one birdie, the back-nine left many out to dry in the wind like laundry. Sean O'Hair navigated the back-nine well with one bogey and three birdies. He was an unexpected contender, a wager on him would have yielded a dazzling return but no one bets on golf, right?
Affectionately known as "the People's Country Club", Bethpage State Park consists of five 18-hole golf courses, Red, Yellow, Blue, Green and Black, each with unique characteristics and exciting designs. The first national USGA or PGA tour event was held at Bethpage Black in 2002 and it was the first public course to host the U.S.
Open, attracting, even more golfers from around the world. That year, Tiger Woods won the U.S. Open, making him the only golfer to score under par on the course. Ranked as one of the country's most difficult courses, the Black Course is open to the public.
However, obtaining a tee time requires as much commitment as the sport itself. Stories of golfers camping out the night before to get a tee time and a first come, first served policy makes the course even more desirable. From the back (blue) tees the yardage is 6684, par for the course is 71, with a slope of 140 and rating of 73.1. The championship tees boast yardage of 7366, par is also 71, with an increased slope of 148 and rating of 76.6. The course is for walkers only; pull carts are available for rent. Without question, the course is designed to challenge the most skilled low handicap golfer, novice golfers need not waste time or balls at Bethpage Black.
Navigating Bethpage Black as a spectator hole by hole was an adventure. It is a true links style course, meaning shortcuts back to the clubhouse did not exist. The land was an abundant display of luscious fairways, tangled rough, dramatically deep bunkers, extreme undulating greens and a lot of trees. Walking alongside the pristine greens, many literally fell victim to the steep inclines, even with golf shoes. A public service announcement for every man that invites a lady friend to the tournament, be a gentleman and insist she wear sneakers or golf shoes.
For those that have never considered attending a tournament in person, following a golfer for a few holes is a rewarding experience. The opportunity to see a perfect swing live, to follow the flight of a ball, to watch it land and sit obediently (without being told, sit.sit.sit.), is humbling and fascinating. Imagine competing for $1.53 million, could you envision a player's next shot? What club would you use for this distance? Would you play safe or aggressive? How would you handle hecklers? If you have an imagination, for eighteen holes you could live vicariously through a professional.
 Comfortably positioned behind the green of No. 11, I watched approach shots from the fairway, from the rough and putts by Luke Donald, Paul Casey, Brian Stuard, Jim Furyk, Billy Horschel, Rory McIlroy, Brendan Steele, Chez Reavie, Sean O'Hair, Charl Schwartzel, Ricky Barnes, Jordan Spieth, Jason Dufner and Blayne Barber.
As the golfers consulted their green maps, the undulation and speed consistently proved to be a challenge. It was enlightening to see professionals struggle to sink putts. That is Schadenfreude, a feeling of enjoyment that comes from seeing the troubles of other people. Finding seating in the bleachers placed behind the green of No. 9, I waited for Phil Mickelson and Justin Rose to hit their approach shots to the green. The accuracy was impressive and inspired me to practice my short game. There were so many golfers to watch and in an effort to see them all, I gravitated to the tee box of No. 6 and caught Rickie Fowler's amazing drive. He was paired with an unassuming golfer named Patrick Reed, his sheer existence was dwarfed by Rickie's presence and fan following. Ending the day at No. 18, watching Dustin Johnson, Jason Day, Toney Finau and others proved to be an exceptional finish. Ultimately, Patrick Reed established himself as the victor at The Barclays, which is the first of four FedEx Cup playoff events. Reed's strong performance at the first round on Thursday with 66 and Friday with 68 placed him in good position to compete. It was a close call for Reed, he bogeyed the last hole but still finished 9-under par, both Sean O'Hair and Emiliano Grillo finished at 8-under par.
The coveted greens of Bethpage Black are attainable and worth the effort to play. I look forward to a round on the Black and that is not just my imagination.
Recommended For You.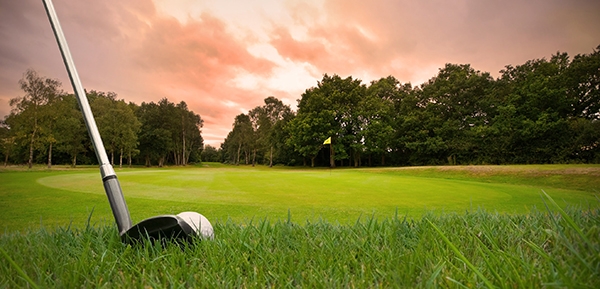 // USGA and The R&A Release Key Features  LIBERTY CORNER, N.J.  -  The USGA and The R&A announce key features