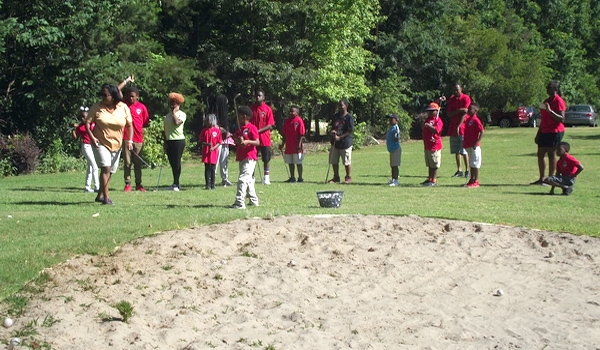 For new and experienced golfers of all skill levels a new and exciting engagement activity called "The Backswing of Busines: Golf Range and Networking event" has launched.   Created by Ashaunta Epps, president and founder of the Perfect Swing Foundation, the event is specifically designed to bring together individuals for networking and enjoyment at the golf driving range.   And, it's fairly easy to get to know someone while practicing in an informal, open environment, hitting golf balls.   Epps has right on target with her concept–and succeeding, as the event is attracting people from all around her local Charlotte, North Carolina.
In the modern business, environment networking serves a crucial function in the promotion and growth of yourself and for your company. A chance to speak with customers, colleagues, and partners within your own community, away from the confines of the office and in a more social atmosphere. Networking meetings exist in most major towns, cities, and conurbations exactly for this reason; providing opportunities to share stories, swap ideas and to keep your profile high and your finger squarely on the pulse of what's going in your industry and locality.
The reality is that a round of golf does take time; even before you consider the time spent in the apres-golf environment, you are going to be with on the course for at least a few hours. And in that time you're going to be spending a lot of it walking along fairways, waiting at tees and such like. Which gives you plenty of time to talk; more perhaps than in other formal networking sessions that can often descend into a form of corporate speed dating session.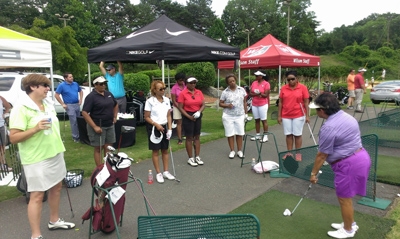 The networking event that Epps has developed is extensive and held every third Saturday, April through October 2017, at the Northlake Golf Club.   Youth workshops start at 9:30 a.m. and adult workshops follow at 10:30 a.m. The experience is perfect for those who have been curious about learning the game, as well as golfers who want to tune-up their skills.  Best of all, the use of golf clubs is free of cost to participants and comes with plenty of camaraderie.
In partnership with the Coalition for Teens Helping Teens, Inc. (501c3), A Perfect Swing looks to introduce students to the game of golf as a low impact alternative.  "Playing golf will boost morale and get people moving," says Epps' brochure for the program.
Golf is big business in North Carolina and a driving force for those who participate in the activity.  According to a 1909 report commissioned by GOLF 20/20 for the North Carolina Alliance for Golf, building credibility and recognition of the golf industry as a significant business sector and a driver of economic activity in the state.  It estimates the total size of North Carolina's golf economy in 2007 was approximately $2.6 billions of dollars. This estimate is comprised of $1.4 billion in core industries and an additional $1.2 billion in enabled industries.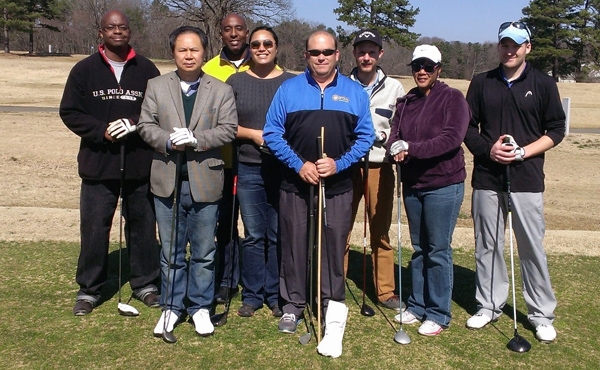 Inviting a client or partner for a game of golf, or to the Backswing of Busines Networking event with you, presents you with an ideal chance to get to spend some quality time, away from the office, devoid of shirt and tie and allowing the focus to be on the game at hand as much as any ulterior business motive. It's a way of forging strong relationships based upon more than just work, but upon a shared sense of camaraderie and fun. After all, what better way to spend a working afternoon than out in the fresh air, striding along the fairways and test yourself on the greens in the company of like-minded individuals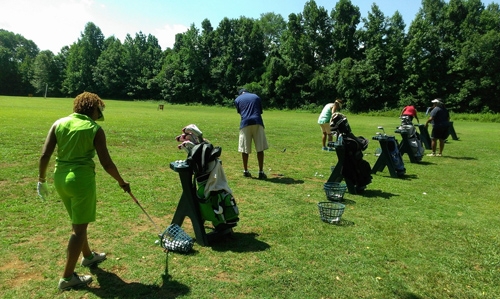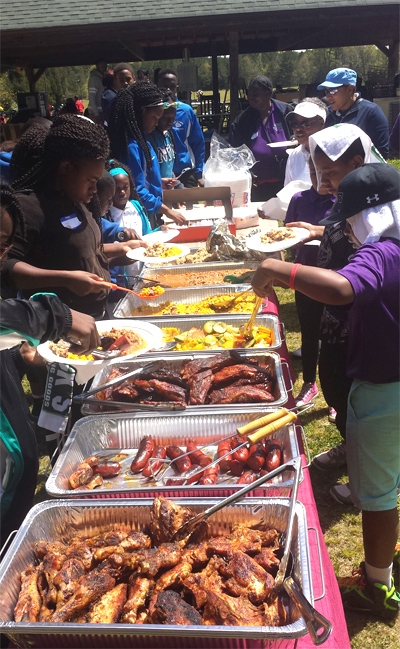 In addition to the golf range experience, there is be a catered cookout with door prizes, golf workshops, small business exposure opportunities, and a lot of great socializing.   Tax deductible monetary and equipment items are accepted and sponsorship opportunities are available.   More information on the event may be obtained by contacting (704) 883-9844 or email information@aperfectswing.net
ABOUT A PERFECT SWING INC.
Perfect Swing Inc. provides a non-competitive and competitive environment for individuals to learn and enjoy the game of golf. This is an opportunity for individuals that have considered playing golf, as well as for those that are already playing golf, to come together, network, and share in the fun of playing the game. There are NO fees to attend these outings. You are responsible for your own fees charged by the facility. Play is categorized into three types: Range, Networking, and Individual. Visit our website at www.aperfectswing.net for more information.
RELATED: ASHAUNTA EPPS INTERVIEW

Recommended For You.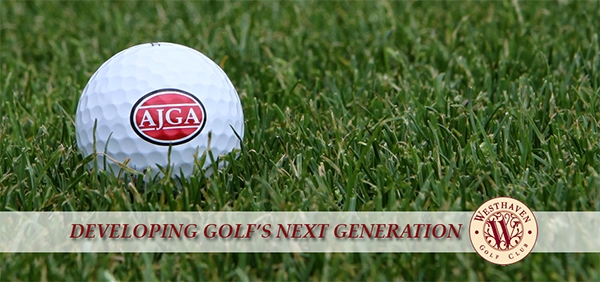 // According to the American Junior Golf Association, a 501(c)(3) nonprofit organization dedicated to the overall growth and development of young