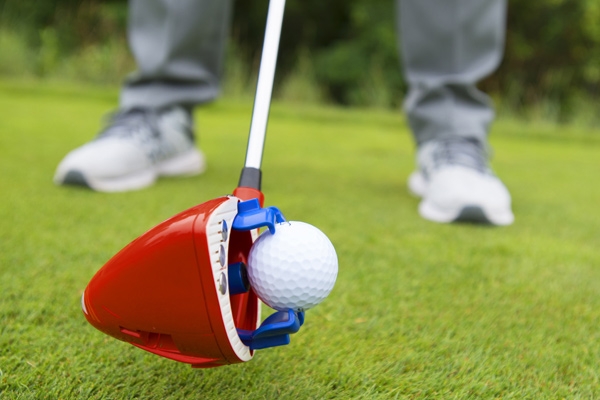 The Swing Coach Club gives golfers a completely new approach to swing training.  The training aid provides vital instant visual feedback after each swing.  Users can develop a repeatable swing, gaining better shots lower scores.  Expect to get better accuracy with your shots and greater distance.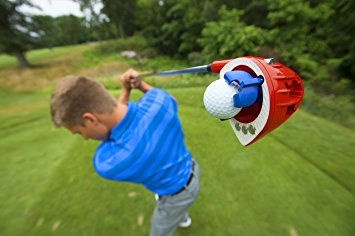 The "Load, Launch and Learn" sequence of the Swing Coach's patented technology is the premise of this exciting training aid, where golfers can feel the proper swing with each use while the Swing Coach Club clearly identifies your errors.    You can use it to train all parts of your swing:  Backswing, transition to impact and follow through.  Each swing movement is enhanced greatly by Swing Coach.
While helping golfers to work towards their personal best, the Swing Coach Club gives you the proper sequence of motions and helps you to develop the necessary muscle memory required for a perfect swing.  It's like having a personal swing coach in your golf bag. Swing Coach Club was developed with guidance and collaboration from Dean Reinmuth, a Dad himself as well as both a GOLF Magazine Top 100 Teacher and Golf Digest Top 50 teacher.
With the Swing Coach instant feedback golfers will finally know what it feels like to:
Train the proper acceleration and timing to achieve greater consistency
Fix your over the top, outside-in swing path to create more solid contact for improved accuracy
Acquire a proper release thru impact for greater club head speed and more distance
The product comes with a user guarantee.  Try it (15-30 minutes a day) and like it, or your money back. The company is so sure that you'll see results from your Swing Coach club that they're backing it up with a 30-day money back guarantee.


Recommended For You.
In an effort drive to  the R&A announces that it will introduce a new amateur championship for junior girl golfers
Share Your Comments