By freelance writer Pete McDaniel
August 11, 2017
Charlotte, N.C.–In following Jordan Spieth here at Quail Hollow CC as he chases the PGA Championship and with it the fourth leg of the modern grand slam, I'm reminded of a statement Tiger Woods made during his amazing run that culminated in the "Tiger Slam.'' Meaning Tiger held all four championship trophies (Masters, U.S. Open, The Open and PGA Championship) at one time.
The key to his incredible feat, according to Tiger, was getting all facets of his game to peak for the four majors. Remarkably, Tiger's major championship "peak streak'' occurred over a 10-month stretch—from June of 2000 till April of 2001.
That's some serious carryover of shot-making and pressure putting.
To his credit, Spieth nearly one-upped Tiger in 2015 with an amazing run of his own, winning the Masters and the U.S. Open before coming up just short in The Open and the PGA Championship in what would have been a calendar-year modern Grand Slam—the first player to accomplish such a feat.
Fast forward to Thursday's first round at Quail Hollow in which Spieth birdied two of his final three holes to salvage a one-over-par 72 and trail early leader Thorbjorn Olesen (67) by five strokes. If Tiger's formula for success is going to ring true for young Spieth, attempting to become the youngest player to complete the coveted Grand Slam with a win this week, he'll have to improve greatly in at least one of several areas.
A quick look at the stats: 10 of 14 fairways (not "A'' game quality but serviceable on fairly generous landing areas); 12 of 18 greens in regulation; 0 of 2 sand saves; 2 of 6 scrambling; -2.202 strokes gained putting; and a total of 32 putts.
The last stat is particularly troublesome considering Spieth's proficiency with the flat stick, especially in clutch situations. Although this year hasn't exactly been his best on the greens (ranked a pedestrian 47th on tour).
Quail Hollow's slick, undulating greens exposed Spieth's inconsistent putting.
"I don't think I missed any short putts today,'' he said. "I just had really poor speed on my really long ones.''
The latter was somewhat of an understatement as he sent one putt sliding past the hole and onto the collar of the green, plus twice three-putted from the fringe.
"I created technically three two-putts that were three 3-putts,'' he said. "They were hard putts.''
Still Spieth didn't shoot himself out of it. And with rain in the forecast the next three days potentially taking some of the fire out of Quail Hollow's greens, his putting could turn around as quickly as it did during the closing stretch at this past month's The Open.
If you need a witness just ask Matt Kuchar, victim of Spieth's putting that didn't peak until it was absolutely necessary.
If Spieth rewrites history, Tiger's formula might have to be tweaked slightly to include the grit of a competitor who knows how to win. Certainly, Spieth is that kind of competitor.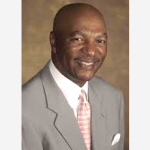 ABOUT PETE McDANIEL
Pete McDaniel is a veteran golf writer and best-selling author. His blogs and books are available at petemcdaniel.com
Comments on this topic may be emailed directly to Pete at: gdmcd@aol.com
Recommended For You.
You have no doubt already heard that new golf rules will come into effect on January 1st, 2019. This will