With a passion for helping youngsters learn the game, these days the former basketball star is Head PGA Golf Pro at the Sandhill Crane Golf Club in Palm Beach Gardens, Fla.
Loaded with enthusiasm, Pla is scheduled for a featured spot on the CBS  special "Turning Passion into Profession" that will air 2 p.m, Sunday, July 16 on CBS before the final round of the John Deere Classic golf tournament.
Pla, a Rivera Beach native, graduated from Suncoast High School where she was an excellent basketball player.  She attended Florida Atlantic University (FAU) on a basketball scholarship. Her scoring stats were impressive, at more than 1,000 points, making her a career leader in assists.  There she also stole more passes than any other player in the school's history.   The feat earned her a position in the FAU Athletics Hall of Fame (2009).  Play was unstoppable.  She dominated FAU athletics in softball, cross country and golf.
In fact, her skills were so good that she considered pursuing a career in the WNBA.  But things took another turn for Pla while she was in college.  When watching a television program she saw then NBA stars Michael Jordan and Penny Hardaway walked off of a golf course together. Right then, something clicked in her head and Pla wanted to learn more about this golf thing.

Seeking advice, Pla asked her then softball coach, Joan Joyce (who happened to be an accomplished golfer) to teach her all she knew about the game.  Pla thought perhaps this golf ability could come in handy one day when she reached the pinnacle of her intended basketball career.  Her coach took her request to heart and the two went to an empty field and demonstrated how to hit golf balls.  That next year, things seemed to work in divine order as Pla was put on the school's golf team to replace one of the missing players.  Pla was a natural at the game and her newly acquired passion for the sport followed.
Pla is no stranger to the classroom.  In fact, she spent eight years in the public school system teaching and coaching multiple sports.   She earned the prestigious title of PGA Class A professional by demonstrating her skill and knowledge in the game of golf, she passed the ability test on her first attempt.    She enjoys sharing her knowledge, expertise, and passion for golf and lends her services to many local golf courses and also conducts clinics throughout Palm Beach County.
Pla, an all-around athlete, said she has no idea why she was selected for TV special, according to reports. She believes that perhaps it has something to do with the early success of the PGA Junior League she helped start.  The program attracted 84 golfers its inaugural season. "The goal was 48," Pla she said to the Palm Beach Post.  "The league has golfers from every demographic and skill level…. it is a melting pot."
"The Junior League gives local kids a chance to go to a national championship — an opportunity they didn't really have before," Pla said.   The youth golfers compete in two-person teams every Sunday at the Sandhill Crane Golf Club,  a challenging Par 72 course that was redesigned and renovated by golf architect firm Dusenberry Design in the summer/fall of 2013.  The course is carved out through 140 acres of the beautiful Loxahatchee Nature Preserve. Pla got the news about the TV segment by way of an email that she read at the course.
"I was just blown away," she said. "It took me a second to kind of process."
Pla is "super excited" about knowing that the kids will be showcased, some she has coached since they were youngsters and many who seem like sons/daughters to her.  The ability to connect with children and help them learn the game comes like second-nature to Pla, and her devotion to helping others is making the world a much better place.
Recommended For You.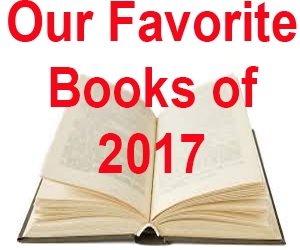 Our pick of most notable books. Last year, African American Golfer's Digest editorial staff read a wide variety of fiction and non-fiction books, making