by AAGD STAFF
His Excellency President Teodoro Obiang Nguema Mbasogo declared the 2017 3e Actuaries Open officially open when he visited the Presidential course in Mongomo, Equatorial Guinea on Tuesday, December 13, ahead of the opening round.
The Central African country is widely known for its beautiful beaches, tropical forest, and a prosperous oil industry. The tropical forest of the mainland's Monte Alen National Park is home to gorillas, chimpanzees, and elephants, and during the dry season, its Arena Blanca beach draws dry-season butterflies.   However, this week, December 14-17, something special is happening, the country will attract golfers from around the globe for its Championship "Road to Mongomo" golf tournament.  The tournament's Facebook page is beaming with views of the incoming competitors.
AVERYHARDT TAKES AN INTERNATIONAL LEAP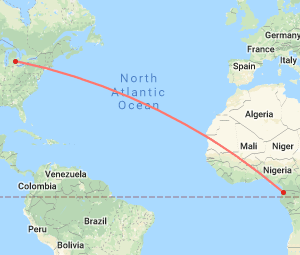 Tee times are scheduled for 62 men, 40 women and 9 amateurs, all trekking from countries like Dubai, Nigeria, Harare, South Africa, South Korea, and as many as perhaps 28 others.  The 40 women are arriving from different tours (LPGA, LET & Symetra Tour) and among them is USA standout Shasta Averyhardt.  The popular African American professional golfer will travel over 6,300 miles from her Flint, Mich., home to play on the Mongomo golf course.
Averyhardt will tee off on hole #17, Thursday, December 14 at 12:30 p.m. (6:30 a.m. EST) according to the player list and many of her USA fans are expected to peak at the ongoing scorecard.
Throughout her stay, the lean, 6'1″ athlete's body will need to adjust to the 6 hour time difference in a country that gained independence in 1968 after 190 years of Spanish rule.  A tiny country, composed of a mainland portion plus five inhabited islands, Equatorial Guinea is one of the smallest on the African continent.
Averyhardt, a professional since 2009, is the first African American golfer on the LPGA Tour since 2001 when she qualified in 2010 for the 2011 tour, finishing in a tie for 22nd place in Qualifying School.  For this, she became the fourth African American woman on the LPGA tour in its 60-year history following LaRee Sugg, Renee Powell and Althea Gibson, who all previously held Tour cards.
RELATED ARTICLE: Shasta Averyhardt Qualifies for Stage II LPGA Q-School but Funding is the Hurdle
A graduate of Jackson State University, Averyhardt, age 31, holds a degree in Accounting and recently left the corporate world to focus on a career in golf.
Averyhardt tweeted, "Definitely looking forward to this experience and playing some solid golf."
When asked by African American Golfer's Digest about her expectations for the 3e Actuaries Open, she said, "I haven't set any expectations because I want to fully enjoy this experience, as this will be my first time traveling to Africa. I'm really excited about this opportunity! "  Averyhart boarded her international flight on last Friday and is planning to return to the U.S. on December 18th.
"I admire Shasta's courage and tenacity to step out on this international front," said AAGD Publisher Debert Cook.  "Rarely do we have an opportunity to witness our black professional women golfers in an African venue such as this, and, I hope that her bold participation will inspire other Black golf pros in the USA to pursue global tee boxes."  The tournament is quickly becoming the most renowned golf tournament in Central and West Africa.
Organized by 3e Actuaries, and with the support of the Government of Equatorial Guinea and the Equatorial Guinea Golf Federation (FEDUIGOLF), this competition is part of an ambitious project consisting in establishing the organization of world-class golf tournaments on the African continent.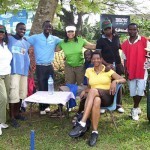 RELATED ARTICLE: African American Golfer's Digest Returns From Its Maiden Golf Tour in Ghana, West Africa
The 3e Actuaries Open has managed to attract professional players, not only from the corners of Africa but also from the whole world, to compete in one of the most unique tournaments on the world circuit.
This championship has been warmly welcomed by the President of the Republic, H. E. Obiang Nguema Mbasogo, by the Government, and by the people of Equatorial Guinea.
The tournament is aiming to become by 2020 the African major of professional golf, for both the categories of women and men.
Recommended For You.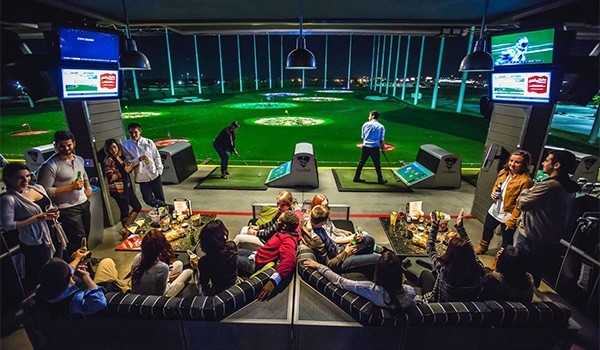 OMAHA, Neb. (WOWT) -- It's official, TopGolf is coming to Omaha, Nebraska. The City Council voted in 7-0 in favor