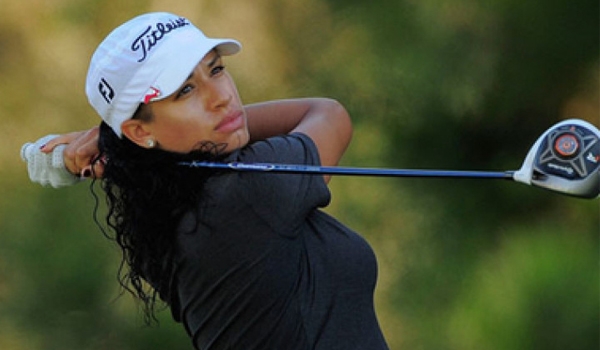 Seeking to raise $6,200 in time to attend Stage II of LPGA Qualifying School, October 16-22, 2017 is the goal of professional golfer Shasta Averyhardt.  Making it this far has been challenging for the Flint, Michigan native but she is determined to push on.
"I have an update for you," says Averyhardt's GoFundMe page: I qualified for Stage Two with your help! Thank you for supporting my efforts for Stage One. With your help, I was able to arrive a few days earlier to prepare adequately. I hired an AWESOME caddie that I seriously want to continue to work with through Stage Two and Three."
In order for Averyhardt to continue her journey to Stage Two, which takes place at at Plantation Golf and Country Club, Venice, FL, she says "I will need your support again!"  Averyhardt, A professional since 2009, graciously sent out thanks, again, to everyone who donated towards her Stage I effort which exceed her goal, as friends and fans from around the country confirmed on their financial commitments.
Averyhardt has also updated fans with her Stage I results:
· Finished Tied for 48th out of 361.
· Was 1 of 18 players to shoot 69 or better during the final round.
At the bottom of her GoFundMe page a detailed rundown of expenses:
LPGA Q-School Stage Two Entry Fee:  $3,000
Caddie Fee: $2,000
Practice Rounds: $45 x 2 golf courses $90
Yardage Book: 2 Courses X $30 $60
Hotel: $85 average per night X 7 nights $595
Gofundme 8% Transaction Rate: $460
Total $6,210
WHY should you support Shasta Averyardt?
"The definition of passion is a strong and barely controllable emotion. Since the age of 7, golf has brought every emotion out of me I could imagine…excitement, frustration, perseverance, determination & most importantly, love. Golf gave me an outlet growing up in Flint, it gave me acceptance when others rejected me. It taught me core values such as integrity, honesty, confidence to name a few."
"I had two years sitting at a desk to realize how important golf was to me and why it's so important to be the example. Earlier this year, I partnered with the Women of Color Golf Organization based out of Tampa, Florida where their mission is to promote and facilitate the inclusion of minority women and girls into the game of golf. I'm all about having the opportunity to be successful. With enough opportunities in the passion that you love, you are bound to succeed. I decided that I would no longer use time or finances as a reason not to create the platform needed to change the game of golf," says Averyhardt on her GoFundMe page.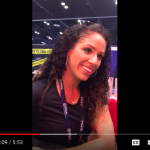 RELATED ARTICLE:
Shasta Averyhardt at the AAGD Diversity Pavilion
During the 2017 PGA Merchandise Show
Fast Facts about Shasta Averyhardt
· Born and raised in Flint, Michigan
· Graduate of Jackson State University with a degree in Accounting
· Played collegiate golf at Jackson State University
· Newly found vegetarian with hints of veganism
· Pure animal lover
· Current pet is a rescue from a shelter she volunteered at in college
· 2-sport athlete in high school: Volleyball and Golf
· Height: 6'1

Achievements
· LPGA Tour Player 2011, 2013 & LPGA Symetra Tour Player 2010, 2012, 2014
· Competed in the US Women's Open in 2010
· Winner of two mini-tour events
· Winner of the 2012 LPGA Symetra Tour Rising Star Award
· Worked for PricewaterhouseCoopers in Tax from 2015 – March 2017
"Sometimes you take on the role of being a role model whether you want to or not, I, in fact, want too. I want young girls that are traditionally unlikely to pick up the game of golf to see that it is a reality no matter where you grew up, what college you attended or the pathway to get there," recounts Averyhardt.
"It's a tough road but a very rewarding road. It's important to me for them to see the image and how I can do that is by going back to LPGA Tour Qualifying School to earn back my tour card again. We're here on this earth one time, why not do what makes you happy while being an example for others. Your help is greatly appreciated!"
Recommended For You.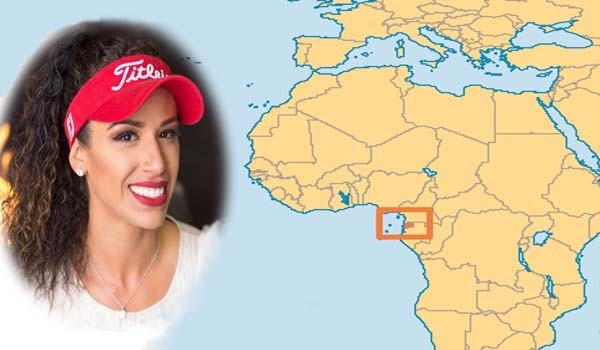 by AAGD STAFF His Excellency President Teodoro Obiang Nguema Mbasogo declared the 2017 3e Actuaries Open officially open when he visited