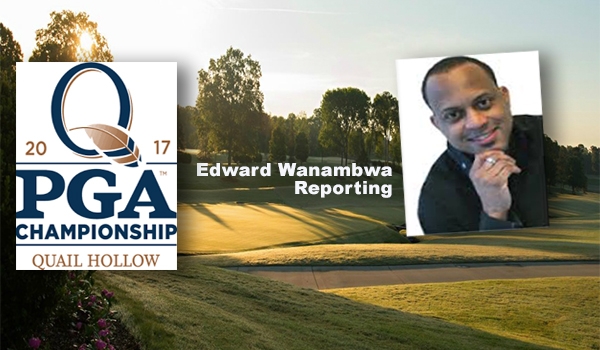 August 12, 2017
The third round of the 99th PGA Championship at the Quail Hollow Golf Club in Charlotte, North Carolina saw some major moves in both directions up and down the leaderboard.
Kevin Kisner, the 2nd round leader was steady from the start with 6 straight pars but on the back nine, he struggled with some errant shots and missed putts. A ball in the water on the 16th hole—and another bogey on the 18th—left him still in the lead by only one shot, closing his round at -7.
Hideki Matsuyama also had an up-and-down day with loose shots and missed opportunities. And he finished the day tied for 2nd at -6 with Chris Stroud. Matsuyama was able to make pars (and not bogeys) keeping him the hunt and keeping alive his quest to become the first Japanese player to win a major championship.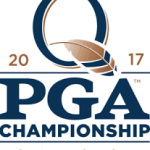 RELATED STORY: Second Round Notes 2017 PGA Championship
Jason Day, on the other hand, spiraled down the leaderboard after a steady round of putts that got him in the hunt.  However, it was all for not, as an errant tee shot on the 18th hole was followed by a highly questionable recovery shot that lead to a quadruple bogey, pretty much ending his hopes of winning the championship. He finished the day at even par and dropped out of the top 15.
Quail Hollow is truly living up to its reputation as a tough golf course. The infamous GREEN MILE, holes 16,17 and 18, is reeking havoc on the field and, if the last group play today is any indication of what's to come on Sunday, the championship is far from being over.
VIDEO: FINAL DAY WRAP UP
Edward. S. Wanambwa
Senior Editor
African American Golfers Digest
Edward S. Wanambwa is a journalist, TV and radio personality and highly sought after as one of America's most notable speakers and expert commentators on golf. He hosts a weekly TGX Golf Radio Show and is a frequent guest on The Golf Channel and ESPN networks.  Find him on Facebook.



Recommended For You.
Celebrating, remembering and honoring golf greats among African American golfers is what we aim to do all year long.  However, during