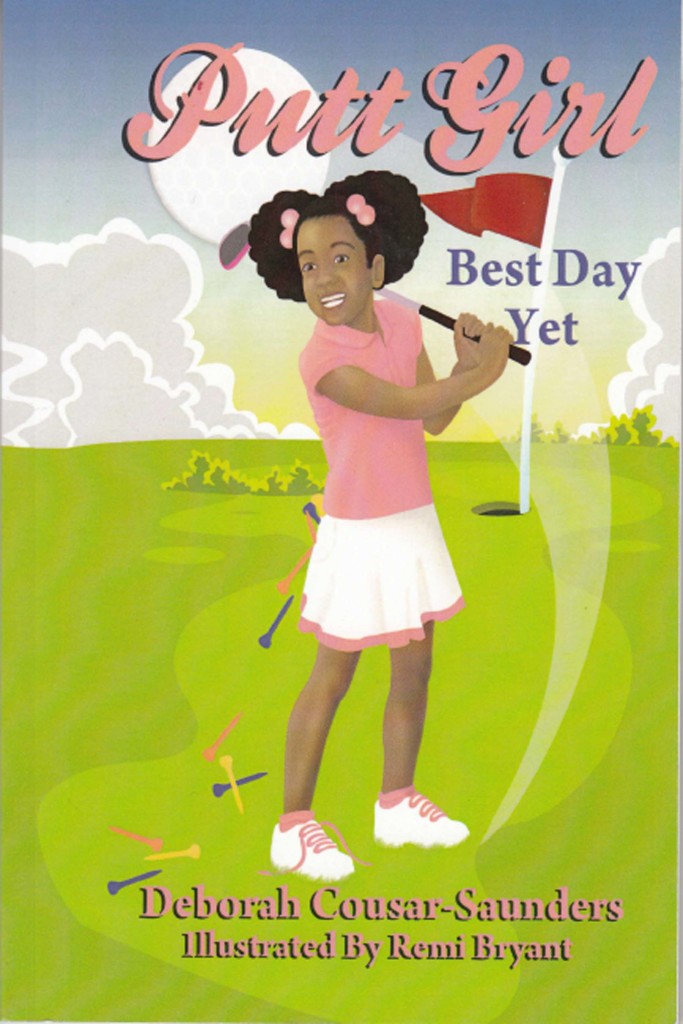 By Deborah Cousar-Saunders
ISBN: 978-0-9849476-5-2
This creatively written book shares "putt girl" Paige's 'Best Day Yet', and gets everyone she surrounds involved with the trickery of her exploits.
If you are wondering what is a Putt Girl?  A  Putt Girl is someone of the female gender who absolutely loves golf!  A Putt Girl is smart, adventurous, funny, fearless and creative.
Throughout this book (64 pages) Young Paige shares her introduction of the game of golf—where her father is instrumental—through being a strong, addictive player. Their relationship is loving and showcases just how important father-daughter times together can be in helping young girls develop into their full potential.
Beautifully illustrated, by Remi Bryant, the images are striking and literally seem to 'come alive' on each page as little Paige learns how the use the various clubs and tees in her bag, while developing a strong bond with her golf coach.

The book includes a "Read This First" page, glossary and uses acronyms throughout.
The softcover book has its own Putt Girl website and Facebook page where even more information on  Putt Girl is available.

Recommended For You.
Recreational sports – including golf – have an injury rate of 1.8 per 1,000 persons, higher than rugby, hockey and