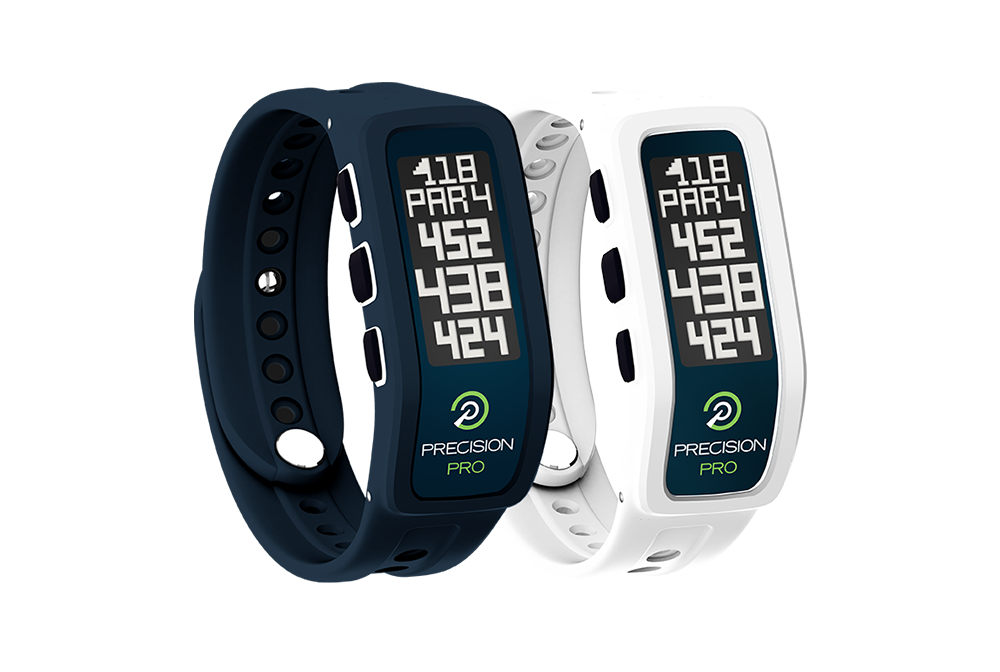 When you are out playing a golf round, and seeking to lower your score, the last thing you need is a big, thick, heavy golf band GPS reader on your wrist.  Now, there is a new item that conquers your GPS-wearing fears of being weighed down, it is the PrecisonPro GPS Golf Band.
You'll be impressed with this item.  It's thinner, lighter, and way more comfortable than many of the leading GPS wearable devices out on the marketplace.  Weighing in at only 1oz, the PrecisonPro GPS Golf Band is packed with features.  35,000 courses are preloaded for you, to ensure you're ready to go on the first tee.  There is also an auto advancement features that moves from hole to hole automatically, as you play. Best of all, you can even see actual distances to water hazards and other hazards while measuring just how far you need to hit each club along the way.
The PrecisonPro GPS Golf Band is accurate from the front, center, and back of greens, including 4 hazards per hole.  The interface is very user-friendly. There are no downloads to make, and no membership fees to worry about.  Simply purchase the PrecisonPro GPS Golf Band, put it on your wrist, and you're ready to go.  Simply set it to "Play Golf" mode, to activate the GPS signal and the unit will find the 1 of 35,000 courses available for you.
For golfers who enjoy walking the course, the PrecisonPro GPS Golf Band has a built-in odometer feature to track your steps.  The PrecisonPro GPS Golf Band is USGA/R&A/ Compliant/ Tournament Legal, so you can count on keeping it in your bag for all play.
Not to mention, the PrecisonPro GPS Golf Band is waterproof up to 32 feet.
It comes with a 1 Year Warranty: the warranty covers any operational issues.
The PrecisonPro GPS Golf Band package includes a USB charging adapter and instruction booklet.
What is really great about this item is that once you complete your round, the band summarizes data on just how long your round was and then, you can easily exit the "Golf Mode" and return to the "Watch Mode,"—this will keep the battery life from draining, until you ready to start-up another round.
The GPS Golf Band is so comfortable and easy to use, you'll love having it on your wrist.
MSRP: $175
Recommended For You.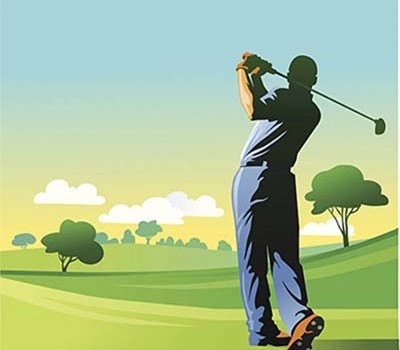 It's been a hot topic in recent years, whether or not PGA Tour players hit the golf ball too far.