After final rounds, it is announced that 14-year-old Kennedi Lee will advance to the Drive, Chip & Putt Regional Qualifier.
"Congratulations and hats off to all juniors who participated in the PGA Drive, Chip and Putt qualifier at Jim McClean Center in Ft. Worth, Texas on Sunday, June 4, 2017," says Gladys Lee, president and founder of the Roaring Lambs International.
14-year-old Kennedi Lee, an LPGA-USGA Girls Golf member at Prairie Lakes Golf Course (Grand Prairie, TX) entered the competition for the third year.  Kennedi took 1st place with a score of 125 overall and earned enough points to advance to the Regional Qualifier that will be held on August 12 at Mira Vista Country Club in Ft. Worth.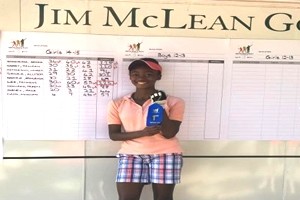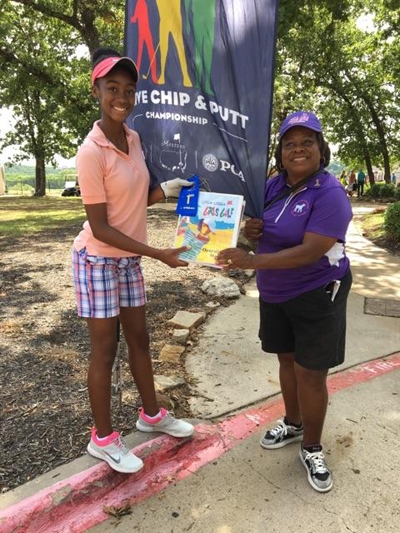 LPGA Class A Member Coach Lee serves as Site Director.
PGA Class A member Bert Walker is the Head Professional, Director of Golf and Captain of the PGA Junior League.
To see final scores visit here.
"Young Kennedi and the many juniors who played and trained at Prairie Lakes are encouraged to set goals and dreams for what some people may call the impossible dream…." reiterated Coach Lee.   Kennedi has the aspiration of one day playing golf for Angela Larkin at Texas Christian University (TCU) and Coach Lee, through her years of coaching experience, aims to provide Angela with the necessary tools to help her dream come true.
The upcoming Playdays are: 
June 10
Individual Stroke Play  @ 7:00 a.m.
June 17
Father/Daughter Scramble @ 7:00 a.m.
(Mothers, sisters, aunts friends may play in dad's stead)
All players are urged to sign up as soon as possible, as numbers have to be confirmed with the golf course.
For more information contact Coach Gladys Lee.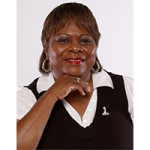 Coach Gladys M. Lee
LPGA Professional Teacher & Coach
Founder / Executive Director
Roaring Lambs International Junior Golf Academy
www.roaringlambsjrgolf.com
coach.leelpgapro@gmail.com
214-212-9475
ABOUT DRIVE, CHIP & PUTT
A joint initiative founded in 2013 by the Masters Tournament, United States Golf Association and The PGA of America, the Drive, Chip and Putt Championship is a free nationwide junior golf development competition aimed at growing the game by focusing on the three fundamental skills employed in golf.
By tapping the creative and competitive spirit of girls and boys ages 7-15, the Drive, Chip and Putt Championship provides aspiring junior golfers an opportunity to play with their peers in qualifiers around the country. Participants who advance through local, sub-regional and regional qualifying in each age/gender category earn a place in the National Finals, which is conducted at Augusta National Golf Club the Sunday before the Masters Tournament and is broadcast live by Golf Channel.
Registration for the Drive, Chip and Putt Championship is open. Local qualifying will be available in all 50 states. For more information about the championship, please visit the Rules and Regulations.
Recommended For You.
A vintage Tiger Woods press conference normally would consist of a lot of words but little meat for the media,