At 24-years old, full of confidence and enthusiasm, Patrick Harris graduated on December 16, 2016 from the University of Maryland Eastern Shore's PGA Golf Management Program.  Following the ceremony, Harris, of Providence Forge, Va., headed straight for California after accepting a job at the Turkey Creek Golf Club in Lincoln north of Sacramento.
Harris started playing golf at the age of 4.  He became involved in the game after seeing his grandfather, O'dell Rivers, hitting golf balls in the backyard.  "I became addicted after the first week of playing," says Harris, who currently resides in Roseville, California.
He decided to enter the UMES PGA Golf Management Program during his time at Chicago State University.  "I was playing college golf at the time and really enjoyed it but I wanted to remain in the golf industry."  Harris completed the program in four and–half years facing several challenges along the way.
"Some of the challenges I faced in the program was racism, and, others trying to take advantage of me in a particular situation –which they had the knowledge (of certain things) and I didn't at the time.   I overcame a lot of these challenges by reading a lot of books on the history of the PGA and how society works."
Harris credits his success in life to the support of his parents who have always been there for him.  He has kept busy with his passion for the sport and has worked as a Demo Tech Rep at Nike Golf and in Outside Services at Las Campanas Golf Club.  His entrepreneurial spirit gained him the title of CEO & Founder at Low Golfers Inc.
"Throughout, I have strong parents (Cheryl and Peter Evans and Patrick and Charlotte Harris) who grew up in Alabama during the late 60's and 70's and passed their knowledge– and tough skin– on to me."
"There were a lot of other minority golfers such as Calvin Peete, James Black, and Renee Powell who have passed on their knowledge to me throughout my time in the program. I am forever grateful for their efforts in this great game as well."
With his determination, Harris refuses to let anything stop him from achieving his goals.  "Yes, I would recommend this program to others because it has opened so many doors for me and I have built great relationships with other golfers throughout the nation. It is not an easy journey but it is worth it in the end."
"My immediate goals are to continue my advancement as an assistant professional in the industry and my future goal is to have my own golf facility to further my teaching abilities and to give back to the next generation of golfers, who are great golfers, but don't have the resources to further their careers in the industry.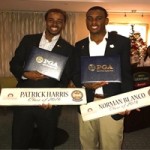 RELATED: UMES FALL CLASS OF 2016 GRADUATES PATRICK HARRIS AND NORMAN BLANCO
The PGA Golf Management Program at the University of Maryland Eastern Shore prepares students for a career in the golf industry. The PGA Golf Management Program attracts and educates bright, highly-motivated men and women to service all aspects of this developing industry while working toward membership in the Professional Golfers' Association of America.
It is a comprehensive degree program that integrates all the curriculum requirements of a Hospitality and Tourism Management major with the knowledge base of the PGA Golf Management Program including sixteen months of structured internship experience and a Playing Ability Test (PAT).
Recommended For You.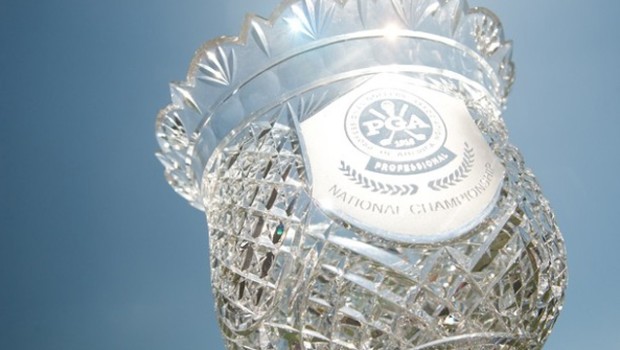 PALM BEACH GARDENS, Fla. –  The 2019 PGA Professional Championship, the world's largest all-professional event, will be hosted in Belfair of