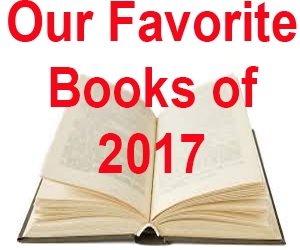 Our pick of most notable books.
Last year, African American Golfer's Digest editorial staff read a wide variety of fiction and non-fiction books, making it tough to narrow down our favorites. That's why this list is a little longer than we had expected it to be.
As you will see, many of our "Best Books" choices help individuals in many aspects of life, not only golf, and provide a greater understanding of the human condition, social stratification, racial divisions, health and wellness, and other situations we face.  This list delves into helping our audience on a personal and professional level, by giving guidance as to how to live life to its fullest, have better golf rounds, remain resilient, and determine the true meaning for your own life.   We hope you will patronize the authors who have written these informative, engaging and educational books.
Gratitude Journal For Golfers
Beautifully designed this book is laid out as a complete year of monthly calendars, from January to December, and golfers are given the opportunity to write in their entry's (on printed blank lines) to easily document their daily golf journey throughout the year.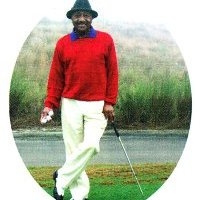 Mertiss (Jay) Thompson, Founder, CEO at The Winning Edge Academy and Emotional Freedom Technique (EFT) Practitioner.
Thompsonville Collection: Mystic Song of the Deep South

By Otis Windham Jr.
ISBN: 9781533028471
The author does a remarkable job celebrating the tried and true experience of the Southern African American living experience in this fictional work of art. Through a series of stories with varied themes that reflect much of what residents of the era faced in the 1800s Thompsonville, a town established by Georgia plantation slaves who migrated there during Reconstruction.
The 1997 Masters – My Story
by Tiger Woods with Lorne Rubenstein
ISBN: 978-1-4555-4358-8
This riveting, insightful book chronicles Tiger's lifelong physical and mental preparation for the tournament, his transition from amateur to professional status, and the gripping shot-by-shot details of how he turned a tough first round into a Masters win for all ages.  Woods contemplates the invaluable guidance he has received over the years from his parents, as well as the playing tips offered by fellow golf pros and legends.  He also talks candidly about his relationship with the media, and he examines the sweeping changes that have been made to the game and what they mean to the future of golf.
ARRESTED POTENTIAL: Through the Eyes of a Soldier
By G.M. Jones
ISBN: 1477240268
a U.S. Army veteran who grew up in the Lumbee Homes housing projects in southeastern North Carolina.  He documents his life experiences and through this journey, he fights an unpopular war as a young man who is confronted with death and becomes disillusioned with society until he is almost a statistic.   Available on Kindle, hardcover and paperback.

Game of Privilege: An African American History of Golf
By Lane Demas
ISBN 978-1-4696-3422-7
Released by the John Hope Franklin Series in African American History and Culture, this groundbreaking history of African Americans and golf explores the role of race, class, and public space in golf course development, the stories of individual black golfers during the age of segregation, the legal battle to integrate public golf courses, and the little-known history of the United Golfers Association (UGA)–a black golf tour that operated from 1925 to 1975.
Putt Girl; Best Day Yet!
By Deborah Cousar-Saunders
ISBN: 978-0-9849476-5-2
Throughout this book (64 pages) Young Paige shares her introduction of the game of golf—where her father is instrumental. Their relationship is loving and showcases just how important father-daughter times together can be in helping young girls develop to their full potential.   Creatively written and gets everyone she surrounds involved with the trickery of her exploits.
Legacy of a Common Man
By James Garvin Jr.
ISBN-10: 1562292382
Garvin left the world of menial jobs by discovering his true passion and talent, managing golf courses. Golf would take him all the places he once hoped baseball would. Garvin makes history in becoming the first African American president and partner in Golf Course Specialist's history.

The Book on Internal Stress Release
By Coach Melvin with
Dr. John P. Painter & Carl A. Totton
ISBN: 9781519557681
This book helps you to "get powerful" by providing a wealth of health and nutritional secrets.  Having it among your resource library is a great investment for anyone seeking good health and longevity.

A MISSING LINK IN HISTORY–The Journey of African Americans in Golf
By Ramona Harriette
ISBN: 9781463622510
The Journey of African Americans in Golf (second edition) is a riveting sage of intrigue, passion, and courage.  Written by the illustrious golf historian Ramona Harriet, her book catalogs a swath of information across the spectrum of African American golf, documenting individuals, organizations, publications, tournaments and other vital data that could otherwise remain hidden or unknown.  The book includes a timeline that chronicles Black golf history for nearly 200 years, from 1879 to 2015.
How to Maneuver Through College: What They Don't Tell You
By Quentin M. Jones
ISBN: 9781523806560
This handy 32-page book is filled with tips, strategies, and suggestions for surviving college successfully using knowledge shared through the author's own personal college experiences. An abundance of information is contained within five chapters including the importance of managing money, networking with peers and professors, social interactions—peer pressure, extra-curricular activities, partying, social media— and a recap that nicely pulls everything together.
Playing In The Dark
By John Perry
Order from Amazon
Discover how a predominately black junior golf team in unknown Sunset, Oklahoma back in the early 1960's, obtain their quest to win a national junior golf tournament. The challenge is held annually in Daytona Beach, Florida and the team is financed and backed by two billionaires who are involved in a bet with four other billionaires.  An intriguing read that takes many unexpected twists and turns before coming to a compelling finale.
Mashed Potatoes in My Salad, An Alzheimer's Caregiver Memoir
By Eunice L. Sykes in collaboration
with Barbara J. Wood
ISBN: 978-1-4990-6169-7
This Alzheimer's Caregiver's Memoir is foremost a love story based on another woman's life and told from her perspective. It is a poignant tale of ambition and endurance. The protagonist, Remi, is a coming-of-age woman, who, after several unsuccessful, toxic and abusive relationships, finally finds the man of her dreams under unlikely, risky and daring circumstances.  What she had not anticipated, though, was becoming a caregiver to him while he endures serious illnesses—including a devastating Alzheimer's diagnosis. The complex, multi-layered story is filled with romance, resilience, loyalty, survival, love, and joy. It begins and ends with a golf tale.
Chicago Golf On The Soul Circuit
By Aaron Browning
published by
the African American Golfer's Digest
ISBN-13: 978-0-615-75803-9
You won't be able to put this fascinating nonfiction book down! Browning, a native Chicagoan and 'Chitterling Circuit' player, transports you behind the scenes for a real-life experience with blacks who golfed in Chicago during the '50s, an onwards.  Filled with dozens of nostalgic photos, the author's reflections are uniquely eclectic as he shares how he learned the game playing among friends, pros and legends while working for over four decades at the Pipe O' Peace Golf Course (now Joe Louis GC). Order from Amazon.
Golf: The Sport of Business
By Jandie Smith Turner
available on Amazon
This quick, easy to read e-book helps golfers, and non-golfers, fully utilize the sport of golf to build better business relationships, networks and personal development one hole at a time.  From its very first chapter, the author answers that dreaded question, "What if I can't play?" The answer prepares readers for the golf course, provides 18 golf etiquette tips, and insights, on how to read people while playing.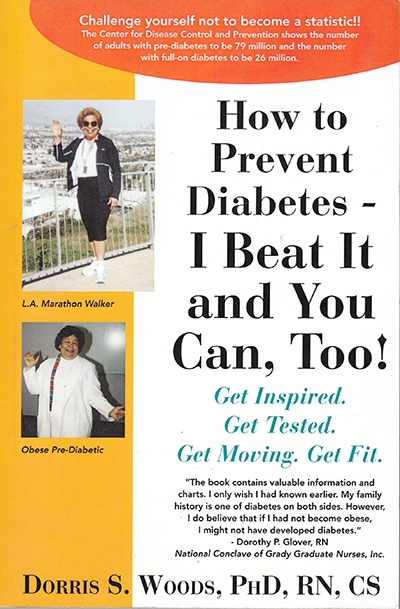 How To Prevent Diabetes- I Beat It and You Can, Too!
By Dorris S. Woods, PhD., RN, CS
ISBN: 9780979133404
Dr. Woods has been on the front line in the fight against diabetes as a clinical nurse specialist for thousands of diabetic patients.  It was this experience that triggered the realization that she herself was in danger of becoming a victim of the disease, whose devastating effects include heart attacks, strokes, kidney failure and loss of limbs.  In a straightforward style, the author tells how she successfully fought obesity by means of fortitude and self-discipline.  The reader will receive valuable information on the following subjects and more.
Recommended For You.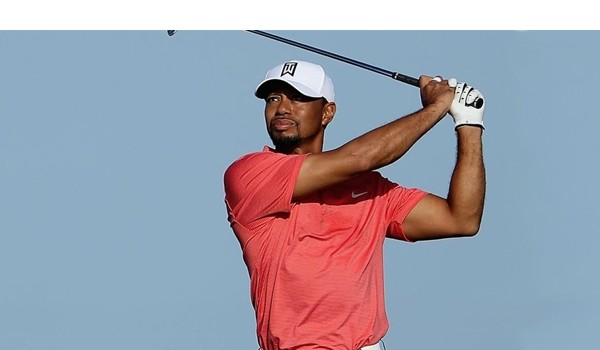 This week at the PGA Tour at Torrey Pines Tiger Woods, racked up what became his most impressive— and first —top-25