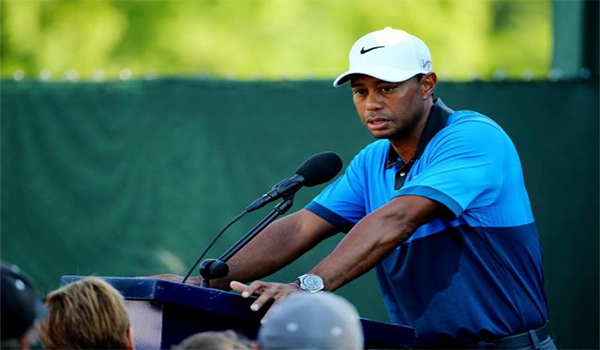 It's official. On Friday, Tiger Woods announced that he will not play in next week's Masters, citing that he is still on the road to recovery from back issues. This announcement makes for the third time in four years that Woods won't compete in the year's first major championship.
Mark Steinberg, Wood's agent, told ESPN on Friday night that the one time world's greatest golfer was had been cleared by his doctors and therapists to play in the event, saying that Wood's previous back spasms which kept him from playing in February—and had continue to bother him for a few weeks— had ceased to cause him pain.
"He was grinding pretty hard on this one," Steinberg said of Woods' decision. "Because the Masters has such a special place in his heart, and because it's been such a special tournament for him, he really wanted to try and be there. And knowing the course so well, the local knowledge, he figured he had a chance to play. He grinded on this up until today."
"He just didn't feel he was ready," Steinberg said.
Woods, is well-known for his four-time wins of the green jacket at the Masters tournament at Augusta National, but now suffering again from his back woes have kept him from competing since he withdrew from a European Tour event in Dubai on Feb. 3.
"Unfortunately, I won't be competing in this year's Masters," Woods said in a story posted on his website. "I did about everything I could to play, but my back rehabilitation didn't allow me the time to get tournament ready. I'm especially upset because it's a special anniversary for me that's filled with a lot of great memories. I can't believe it's been 20 years since I won my first green jacket."
Woods career highlights include winning the first of 14 major championships 20 years ago at Augusta National by a record 12 shots at the young age of 21. His entry into the tournament at Augusta is documented as 20 times, 18 of those he was playing as a pro. On the record, Wood's official tournament rounds come in at 78. His last in 2015, when he tied for 17th.
Devoted golf fans recall how Woods missed the entire 2015-16 season following two back surgeries and returned to competition in December for the first time at the Hero World Challenge. After a promising performance, Woods was unable to build on it: He missed the cut at the Farmers Insurance Open in January, then the following week pulled out of the Dubai event after just one round.
After Dubai, the 41-year-old Woods missed previously planned tournament starts at the Genesis Open, Honda Classic and Arnold Palmer Invitational.
"I have no timetable for my return, but I will continue my diligent effort to recover, and want to get back out there as soon as possible," Woods said Friday.
Woods did not speak publicly until last week, when he conducted a publicity tour for a book he wrote commemorating the 20-year anniversary of that 1997 Masters victory. At the time, Woods expressed his "hope" that he would make it to Augusta National.
Woods first played the Masters as an amateur in 1995 and didn't miss it until 2014, when he had the first of three back surgeries. He won the event in 1997, 2001, 2002 and 2005.
Woods did confirm that he will attend the champions dinner Tuesday night at Augusta National.
"Augusta National has been a very important place to me and my family for over 20 years, and while I'm disappointed, it will be good to be back there Tuesday," he said.


Recommended For You.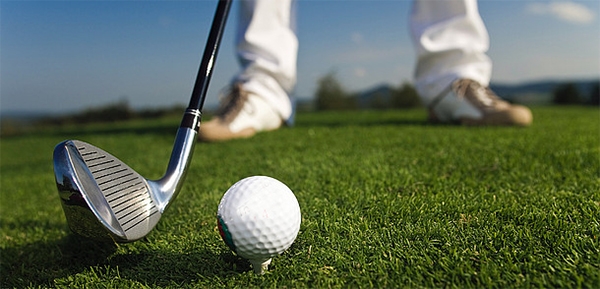 WHAT IS THE MODIFIED STABLEFORD? The Modified Stableford system allocates points based on the number of strokes taken at each hole,