A super great 6-week learning session ended on a strong high note, Saturday, November 18, when participants in the LPGA Golf 101 and LPGA-USGA Girls graduated from the session, giving thanks with grateful hearts," says Coach Gladys Lee who administered the effort.  LPGA Golf 101 is an Intro to Golf Program—conducted by Women for Women.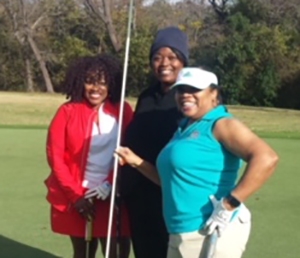 The program follows the overall student-centered LPGA Integrated Performance System to guide participants through a comprehensive, 6-module, "Welcome to Golf" program for new, or relatively new, female golfers.
Through the program, golfers take first steps in learning to play and enjoy the game of golf.
LPGA*USGA Girls Golf (Girls Golf) is the only national junior golf program that specializes in providing girl-friendly environments for juniors to learn the game of golf. We're the experts in making the game of golf fun, and we teach more than just stance and swing; we teach girls valuable life skills like confidence and perseverance.
"The graduation was held in the Ladies 19th Hole and Grill," said Coach Lee, "and the course program utilized the putting green, pitching area, driving range and concluded on the golf course."
After the holidays, Coach Lee is excited about starting with a new group of women, helping them learn the game and sharpen their skills.
A PICTURE PERFECT EVENT
Everything was picture perfect as eight gleaming graduates received special, personalized certificates for their achievement.   Also among the celebrants was junior golfer E. Leader, who was recognized for 15 hours of dedicated volunteering throughout the six weeks.
Other special prizes were awarded to team winners for a 4-hole scramble, team putts, and team longest drive.  Smiles abounded all around during the event and Coach Lee wished everyone a "Happy Thanksgiving."
THE GOLF CLUB OF DALLAS
Having recently relocated the program, Coach Lee shared the details with her extensive golf network, via email,  several weeks ago. "We are no longer at Prairie Lake's Golf Course in Grand Prairie, Texas. We are now at The Golf Club of Dallas, formally Oak Cliff Country Club."
Philip Bleakney, Head Golf Professional at The Golf Club of Dallas has welcomed both LPGA Golf 101, LPGA-USGA Girls Golf and WSGA Programs."  Certainly, the move is working in favor of Coach Lee's youth organization, as participation is engaging more individuals at the new address, 2200 W. Redbird Land, Dallas, TX 75232.
Bleakney has a long history of professional success in the industry.  He has served as Guest Host of "Out of Bounds" radio show (Station 105.3) on several occasions and as tournament coordinator and committee member of the Dallas Can Academy Golf.   In 2013 he was selected as Golf Professional of the Year when NTPGA Section and Chapters recognized its members and others in the golf community through the NTPGA Awards.
The Golf Club of Dallas is a fantastic location for the LPGA Golf 101, LPGA-USGA Girls Golf activity.  It has a tremendous history. What is now the Byron Nelson Classic was held there in the 1950s.  Golfing champions like Sam Snead, Julius Boros and Bert Yancey collected trophies there.  With legends like this having played the course, the youth whom Coach Lee was introducing to the game must have felt really special to have the opportunity to walk in these footsteps.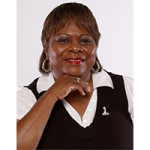 Coach Gladys M. Lee
LPGA Professional Teacher & Coach
Founder/Executive Director, Roaring Lambs International Junior Golf Academy
coach.leelpgapro@gmail.com
214-212-9475
roaringlambsjrgolf.com
Recommended For You.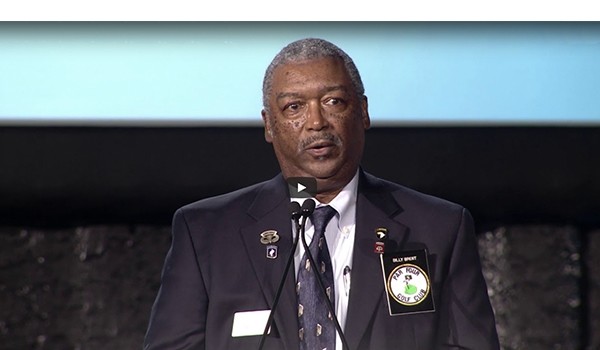 William "Billy" Brent took to the center stage in grand form and with nimble humility when honored by The First