Here's What People Are Saying About Us…
Dear Editor;
On behalf of the National Executive Board and the members of Zeta Phi Beta Sorority, Incorporated throughout the United States and abroad, I want to extend a heart-felt thanks to you and African American Golfer's Digest for your marketing support of our 2016 Inaugural Blue and White Golf Tournament and for helping to make this event so successful!….Your commitment directly helped make our vision a reality.  Access to your audience helped to broaden awareness of this event and our organization.—Mrs. Mary Breaux Wright, International President, Zeta Phi Beta Sorority, Incorporated, Washington, DC
Dear Editor;
Our golf tournament is "SOLD OUT!"  Thank you for helping us to reach more golfers with the news of our charity golf tournament.  The national media partnership that your publication offers is simply amazing, affordable, and effective!  I am glad that we found out about your advertising services and we look forward to partnering with you every year going forward.  —Otis J., San Diego, CA
Dear Editor;
Wow!!!!!  You and your team are the best; and fast!….Many thanks to my friend (D. Ross) for suggesting that we partner with the (African American Golfer's) Digest for the first time or our golf tournament marketing and advertising.  I'm feeling very positive that our participation level and fundraising totals will meet and maybe surpass our goal this year which will afford us the opportunity to be a bigger ad partner will you next year.  Thanks so much for giving us the added exposure we need for a worthy cause.  It is a pleasure doing business with you. —Desiree P. U., Grants Coordinator, IA
Dear Editor;
This is an open email of thanks, appreciation , and gratitude  to a very special lady I've come to admire and respect in the wonderful world of golf., Ms. Debert Cook , Founder, Publisher of African American Golfers Digest. Sincere thanks to Debert Cook for the opportunity to email-blog-for African American Golfers Digest.  My contributions to the magazine, with information and emails, I've supplied for the last 13 years has been an honor! The publication has been a great way for me to introduce young up-and-coming Junior Golfers, and I can never thank Debert enough for publishing my emails as blogs. –Coach Gladys M. Lee, LPGA Professional Teacher & Coach, Founder/Executive Director, Roaring Lambs International Junior Golf Academy
Dear Editor;
I see that you are a well-rounded Black Woman and have a lot to offer to our people and anybody that needs your services.  You are a roll model for Black businesswomen (people). I know that it wasn't an easy task to accomplish what you have, but you did.  I have been receiving your publication for several years, and you are doing a great job keeping golfers, and non-golfers, informed about Black people in the sport of golf. Your publication has become The Black History Golf Digest for Black People, or for anyone that want to know about Black People in golf, both past, and present. Please continue to keep us informed, great job.  –Vernel Bennett, President/Founder, United Black Golfers Association, Laurelton, N.Y.
Dear Editor;
It is certainly a pleasure to be affiliated with you and the African American Golfer's (magazine) Digest. Since you started the magazine some 10 years ago you have done a fantastic job in putting The PGA of America's name in front of your readers. You allowed The PGA to reach an audience that could not have happened except through your magazine. –Earnie Ellison, Jr., President, Ellison Consulting Group LLC, Palm Beach Gardens, FL
Dear Editor;
I must say that you publish a real quality magazine and you have been holding on for a long time. What I like about your magazine is that the writers do a very good job covering things. I just enjoy reading it. You really seem to have a wide, broad coverage of what Blacks are doing in golf, from hobbyists to golf pros and business professionals. We don't know a lot about each other and I think that you are filling that gap well. You carry really good pictures of our people and I hope that it continues catching on. Your magazine is a very valuable item—valuable asset— to us getting to know each other around this game of golf. I really believe that. –John F. Merchant
Dear Editor; 
I am a white male who just read your publication (enjoyed it too) as an assignment to see how golf companies marketed African American consumers, I was appalled that NONE of the golf manufacturers advertise with you. That is ridiculous. Golf is such a broad market that I am stunned they don't see the niche opportunity in being on your pages, much less the opportunity of being the only one on your pages and gaining an instant loyalty. I will be writing to a few of them to complain and tell them how foolish that is. Thanks for your time and keep up the good work. –J. Weaver, Lexington, VA
Dear Editor;
I am so glad you came out with a golf magazine that is geared towards the African American community. It is great to see more blacks involved in the game of golf. It is even awesome to black women playing the game, and sometimes I see couples at the practice range. Your publisher is also are a beautiful black woman, if I say so myself (smile). Keep up the great work and may God bless you!–R. Mayshack, Columbia, SC
Dear Editor; 
No words can express the Love & Support we continue to receive following the educational, and historical events consisting of The Moments Of History Tour & Golf Show; The Golf Clinic at Marine Park Golf Course (Brooklyn, NY) and the Darby Foundation/Jimmy Allen 2nd Annual Golf outing. Short of funding, adequate sponsors and donations, the success of The Darby Foundation would be impossible without you. Thank you so very much for your generous support of our events. I am forever indebted to you. Your love, kindness and support will never be forgotten. It is my prayer that God will bless you, your family and all of your staff members one hundred-fold for all that you do. –Chris Arceneaux, Founder/CEO, The Darby Foundation, Freeport, NY
Dear Editor; 
I just wanted to drop you a line and let you know that your African American Golfer's Digest has become a big hit with The Youth Golfers Outreach Program. We find it very informative and instrumental in our quest for networking in the golf world! Keep up the wonderful work! We are increasing our presence in the Georgia school systems this year, utilizing our patent pending Golfers Gym Training and Teaching System. Our goal is to reach approx. 100k students over the next school year within the Louisville, KY. and Atlanta territories.–Floyd L. Watkins, Atlanta, GA
Dear Editor; 
I can't express to you how excited I am to have come across your publication! I have now contacted a number of my golf traveling companions and found that the existence of the African American Golfers Digest was a new discovery for them as well. We look forward to being loyal supporters and attending your programs.–Clyde (via Facebook)
Dear Editor; 
Thank you so much! I truly enjoy this magazine. I just want to say, that I have never met a more personable business owner than you. Every time I have sent your company an email, you take the time to respond. I know your firm is busy and it makes me feel good to know that you all are are really customer oriented. I am getting ready to follow the magazine on Facebook and Twitter so my friends can all be made aware of your success. Thanks again.–Tamarlin Barner, Akron, OH
Dear Editor; Thank you so much for your contribution, for all you do, and have done for the sport and the progress of blacks within it. –Don Graves, Sacramento, CA
Dear Editor; 
It was great honor seeing your Publisher, Debert Cook, on Golf Central Thursday morning Feb.3. 2012. It was announced that Golf Central is honoring Black professionals that have made a great impact on the golfing world. As a woman, and as a member of the Garden State Dufferettes Golf Club (NJ) whose membership consist of 65 Afro-American women golfers, it made me proud that YOU were the first of many that will be presented on the Golf Channel for Black History Month.–Mary Brinkley, Newark, NJ
Dear Editor; 
Thank you for the information you provide referencing the updates, events, and articles referencing and relating to African American golf/golfing. Our program is called Fore Youth Inc., located in Jacksonville Florida. Even though we have been in existence for many years, under the successful direction of our Founder and CEO Mr. Jerome Richardson, we are in the "taking it to the next level" phase. It is with the information and networking opportunities your African American Golfer's Digestprovides that we are able to obtain those goals we set. Again, thanks for all you do.
–Victor Coleman. Marketing Manager, Fore Golf, Jacksonville, Fla.
Dear Editor; 
At the 2nd Annual "Outstanding Leaders In Golf" Awards that was held in Orlando, Fla., your team did an excellent job in hosting everyone. Great food, music and prizes–We enjoyed everything! Thanks for your efforts and hard work to make it happen. It was another proud chapter in African American golf history.–Myrna Moline, Birmingham, AL
Dear Editor; 
There is still a great chasm between Blacks and other golf communities. There seems to be have's and have-not's, or not Black enough. Are we not hip-hop enough to promote golf to our youth? And, especially to women. I grew up in a Black culture where calling anybody names (outside their given of family nicknames) was not acceptable, and disrespecting women was not tolerated. There is so much work still to be done. I applaud and continue to support your efforts!–Ronald Strauther Jr., Stockton, CA
Dear Editor; 
I recently discovered the African American Golfer's Digest about a year or so ago, and I think this was a great idea. I am basically a beginner, although I started playing six years ago, but don't play as often as I would like. I am encouraged by the growing number of 'sistas' who are taking up the game. I plan to attend my first golf tournament this weekend to watch Tiger Woods, Phil Mickelson, and others who are coming here to Charlotte. Anyhow, I just wanted to touch base with you and thank you for coming up with a golf magazine that focuses on the Back community. Keep up the good work and God bless.–Ryan M.,Charlotte, NC
Dear Editor; 
I didn't know that there were so many Black/African American golf tournaments still going on! Thanks for sharing all the info on your calendar (print/online). I am a pinochle player and travel to play.–Helen Watson Camp, Cincinnati, OH
Dear Editor;
I would like to thank you for doing a wonderful job in publishing this magazine. I also want to thank you for recognizing the work of Mr. Powell and his Clearview Golf Course with your special William Powell Tribute edition. About 12 of us plan to play the course in this summer. I love every issue you have put out. Keep up the good work.–David Kemp, Jr., Indianapolis, IN
Dear Editor; 
I appreciate and look forward to your (EBlast) messages and announcements about golf, especially those of major interest to the brothers and sisters. I am a long time subscriber the magazine. I was first introduced to it at a golf tournament held here in the District of Columbia where copies were given to all the participants. Of course, I immediately subscribed.–Phillip R. Ferguson, Forestville, MD
Dear Editor; 
Your magazine is great and it's how I learned about Dr. J's (Julius Erving) golf course, Heritage Golf Links, (formerly Celebrity Golf Club International) in Tucker, GA. A friend and I went up and played there. I want to play all of the Black-owned courses and encourage my friends to do the same.–Mae Tullis, Montgomery, AL
Dear Editor; 
You do a remarkable job (Debert), which is reflective in your love for people and the game. A key ingredient as you know in order to have any chance at success. I look forward to continuing to support your publication. Until next time, "Ato de".– Respectfully, Sonny Gibbs, Head Golf Professional & Assistant GC Manager, Taiyo Golf Club (Japan)
Dear Editor; 
Just a note to let you know how very much I'm enjoying your emails (EBlasts). You are doing such a wonderful job and really getting great news out there about what African American are doing.
I'm a golf professional in Los Angeles and enjoying my teaching tremendously. It is certainly my passion and I help juniors, women and seniors. But, it is so very rewarding to bring those into the game who are taking it up late in life, those who might otherwise be sedentary after retirement, and those who thought they couldn't enjoy the game due to "old age" ailments like arthritis, or other things that have slowed them down a bit.
When you can take someone middle-aged or elderly and get them out there on the course playing an having fun – oh, man, what a blessed reward to know that you have touched their lives and helped them achieve a better quality of life.
Thanks for a wonderful magazine (and emails). I share them with my students and they love it. May God bless you in everything you put your hand and your heart to do!–D. Gale James, USGTF Master Golf Professional, Los Angeles, California
Dear Editor; 
I would like to thank you for recognizing Cascade United Methodist Church Golf Academy Ministry in the Checking-in-Section of Volume 7, Number 2 of the Summer 2010 Issue. An additional "shout out" is bestowed on you for recognizing in the same section a church member and golf academy graduate, Audrey McGee for her prize winning awards during the Morris Brown Band Foundation Presidential Golf Challenge!
The Pastoral Staff, Church Family and the Golf Academy Board of Directors praise you for your spiritual endurance while editing and publishing such an outstanding golf magazine. It is a joy and a benefit to the world at large.
We pray that God will bless you with the success needed to continue and expand growth in the future. This magazine is surely needed in the African American Community in that it promotes pride and exemplifies good business leadership. I pray that you will continue the excellent job that you have exhibited. Keep the faith and let God's spirit abide in you at all times.–Willie Leon McGee, Atlanta, Georgia
Dear Editor; 
As an African American golf who's been at since 1999, it was WONDERFUL to find your magazine and website and see all these beautiful people playing golf! I must admit that sometimes I feel out of place when I play; I mean my generation just did not play golf in Greenwood, SC. I caddied at the Greenwood Country Club, from 66 to 69. The prices? Outrageous, $3.10 for 18 hole single bag or $6.20 for a grueling double.
Anyway, I work in Germany for the US Army and I play mostly Rheinblick Army Golf Club. I don't get the stares from American players, but the German ones….I don't know, it's like they think I'm Tiger's brother or I came there to rob them. I ignore them. Golf is difficult enough without bringing physiological problems that tense you up.
So, thanks again and I'll be ordering some back issues for my Son, who I introduced to the game back in Dec. 09. He called to tell me that golf is his "new love". Scared me the death–I thought he had left his wife. Lastly, I make this offer to you. If you have anyone coming to Germany, let me know and I'd be happy to play a round with them!–Mr. Jackie Leverett, US Army, Retired., Mannheim, Germany
Dear Editor; 
You were correct in saying that I would enjoy the back issues. I have been involved in golf for over 40 years and I knew many of the people in the articles….It was like finding out where they all were in life, now. Thanks a bunch.–Cle Jackson, SouthHaven, MS
Dear Editor; 
I would like to thank you for making this publication available. I stumbled upon it by mistake, while surfing the web for black-owned golf courses. It is very inspirational to know that African Americans have a voice for this sport. I know you have heard it all before, but I wanted to thank you personally. Sincerely,– Gilmer Turner, Wetumpka, AL
Dear Editor; 
My annual plans always include making at least two new golf tournaments during the year. This year, I was enlightened by your magazine to attend the Bayou Golf Tournament in Gretna, LA. It was a fantastic tournament and I met many new friends. I look forward to reading your next editions and I especially wish to thank you for turning me on to these great outings.–Dave Simone, Sr., Las Vegas, NV
Dear Editor; 
I am not a professional player, but I enjoy playing the game as a woman and oftentimes, while playing with friends, the name of your magazine would come up–either as a reference for some outstanding player that was mentioned or a golf tournament that took place. I got tired of being the last to know such matters, what going on, and of reading your magazine out of my friend's car so, I finally "did the right thing" and took out my own subscription. Now, I'm the one telling everybody the latest news. Thank you for publishing this great magazine and for keeping our history and activities in golf 'alive.'–Roberta Mayfield, Addison, TX
Dear Editor; 
I am 12-years old. My mother gave me a copy of your magazine and had me to read the "Youth Tee" section. I am so glad to see so many young, black people playing the game and going to school to be in the business of golf. I am very inspired to keep playing golf and I hope to be in your magazine one day when I make it on the PGA Tour.–Carlton Wagner, III, Knoxville, TN
On behalf of our Board of Directors, staff and those we serve, thank you for supporting our 5th Annual Golf Tournament and Silent Auction. We especially would like to thank you for your donation toward our silent auction and raffle. For the first time our Annual Golf Tournament was a sell out event. Your donation was truly instrumental in the success of our tournament and we sincerely thank you.–James Kelly, President & CEO, Urban League of Metropolitan Seattle, Seattle, WA
Dear Editor; 
Keep up the good work I cant wait to read your magazine. I happen to be watching the Golf Channel and the PGA Minority Collegiate was airing. Checked out their (PGA) web site and obtained your link. My family of four are Big golfers down here in Northern Virgiina. I have a Raising 10-year old daughter recently, Place Second in United States Kids Golf and in the same week Place Tied 3 in her home league (Loudoun County Junior Golf, Va.).–Roland Braswell, Asburn, VA
Dear Editor; 
I have been monitoring your magazine for quite sometime and want to congratulate you on your success. The number of fascinating feature articles your magazine has written has equally impressed me. I also have noticed that you are still are participating the PGA Merchandise Show in Orlando, Fla. It has inspired me to participate in some fashion this coming year.. I wish you continued success in all of your endeavors.–Steven McLeod, Queen Creek, AZ
Dear Editor (Debert); 
I truly enjoy your magazine. I also have passed info on to other golfers who were not familiar with the magazine. I also appreciate all the coverage you give to my niece, Renee' Powell (PGA/LPGA). Thanks again, keep up the good work. Pat Oliver, Cleremont, FL
Dear Editor; 
I was pleasantly, actually more than pleasantly, surprised when I found out about your publication. I "discovered" it when one of your representatives appeared on ESPN to discuss Tiger's injury. I am a big golf nut and always wondered why I didn't see anything of this publication in the magazine racks. There's much to be said and heard from the "Black" perspective about this great game and our place in it…past, present and future.–Glenn Fancie,Westchester, NY
Dear Editor; 
I was just reading your magazine and read that this is your 5th anniversary – well from my heart to yours I say Congratulations on such a fine magazine. I'm proud every year to pass out the African American Golfer's Digest to those in our tournament…. You are doing a wonderful job!!!!!!! God bless you.– Shalom, Terrie G.
Dear Editor; 
I want to thank you for all your help, support and fun during the PGA Merchandise Show. I think we had a successful first project together and it seemed to get both the AAGD and Sweet Spot a bit of attention….As a start up company we really need to build our Brand awareness from the ground up and this was our first push out of the gate and you were a part of that. Thanks for being so collaborative, I enjoyed it.–Brian Allman, President, Sweet Spot Golf
Dear Editor; 
I know you had a great PGA Merchandise Show because your African American Golfer's DigestDiversity booth was hopping!!!! It was also great meeting Alfonzo (Dowe) and I am excited about his opportunity with The Twister!–Tammy, Alday Communications.
Dear Editor; 
This magazine is super fantastic! When I received my Spring 2005 issue, I was blown away. I proceeded to devour the entire magazine in one sitting. Because I am a novice (8 months) to the sport/game of golf, I had no idea that such a magazine existed.
I got a real rush reading about my African American brothers and sisters who are dedicated golfers. My Spring edition accompanies me to the kitchen, to the bathroom, to the yard, and to the golf course. Oh yeah, when I know that visitors are coming, I casually leave my magazine in plain view. I ….Yep, I can't deny it! I am addicted to golf and to "AAGD". –Lynda Young, Waycross, GA
Dear Editor; 
On behalf of the Donald L. Hollowell Foundation's board members, corporate partners, donors and friends, we are extremely excited and honored to have the African American Golfer's Digest serve as an our official Media Partner. Your publication provides stories of instruction, aspiration, and sheer joy for the game of golf within the African American community.
Additionally, your publication earned the respect of your readers, and other golf publications for your commitment to examine, challenge and celebrate the game of golf from the perspective of how does the industry, professional associations, and amateur/collegiate/professional competition provide assess to our community."
–Samuel T. Hobbs, Executive Director, Donald L. Hollowell Foundation, Atlanta, GA
Dear Editor; 
Thank you so much for publishing such an information-packed, excellent publication. Golf is all the better for it." –Leland Hardy, Founder, www.NewYork.com
Dear Editor; 
I commend you on your success with the African American Golfer's Digest. I have read almost every article in your latest edition that I picked up from the Pro Golf store at Camp Creek in East Point, GA. I am excited about what you are doing and I pray that God will continue to bless you and your entire work force. Thank you and much continued success." –Trenice C. Brown, Atlanta, GA
Dear Editor; 
I just wanted to say thanks; I got the copies of the magazine today. I am very impressed by this magazine and I will be sharing it with others. It has given me a lot of great ideas on how I can help grow the game. It has given me motivation to be a role model for the African American kids that will follow me, and it has given me perspective; I'm not doing this golf thing for myself, I'm doing it for myself and all of the people out there that
believe in me. Thanks again!" –Scott Yancy (Former Big Break II Contestant)
Dear Editor; 
Congrats, again, on your leadership regarding efforts to galvanize Black entrepreneurs at the (January) 2006 PGA Merchandise Show!" –Debby Stroman and Jandie Smith Turner, Soulful Golf Inc.
Dear Editor; 
Thanks for answering my e-mail. Now, I can sign up for another year of your magazine!
GOOD LUCK –It's what's needed as golf grows in the black community. I feel vindicated now that Tiger Woods opened the door, as I was teased as a teen in the late 1960's for playing golf, which I learned while caddying here on Long Island." –James Greene, Bayshore, NY
Dear Editor; 
Just to follow up with you and let you know about the four back issue magazines I sent to my father-in-law. Well, just as I knew and hoped, he was VERY impressed with them! In fact he shared with me that while reading the article on Charlie Sifford, he actually shed a few tears.
After reading the magazine article on Charlie Sifford he immediately called me back later in the evening and instructed me to order Mr. Sifford's book "Just Let Me Play". I of course, just wanted to say thank you, thank you, and thank you. Keeping the pop-in-law happy is a good thing. Now if I could only miraculously transform overnight into avid golfer, that would be the next best thing. But I know he loves me just the same. He is 65-years-old, claims his nickname was "Tiger" when he was a youth, and plays golf daily. Golf is his life. I will be periodically using your website and your magazine to get news info and gift ideas. Thanks for coming through.–Leroy Sutherland, Atlanta, GA
Dear Editor; ;
Yes, you can start my subscription me with the winter issue! I'm just glad you are doing something like this, that is needed so very much. On our upcoming website
we advertise your magazine to help get the word out. Thanks.–Randy Bond, GoBoy Golf LLC, Indianapolis, IN
Dear Editor; 
Thanks so much for the Fall and Winter 2006 copies of the Digest. I found both copies to be most interesting with the golf tips being most informative and helpful. The thing that disappointed me was the lack of noteworthy advertisement from the mainstream golf equipment companies. Have they still not gotten the point that we too buy thousands of dollars worth of golf equipment? How do you get the message to them? Something is wrong.
Keep up the good work. The magazine is evolving,– Edward Cherry, Hamden, CT
Dear Editor; 
I am so proud of you. I just can't put the magazine down. I find myself waiting by the mailbox for each new issue. The website is the greatest.–Charles W. Taylor, Jr., Charles Taylor Funeral Services, Bedford Heights, OH
Dear Editor; 
I was recently in Senator Vincent Hughes office (Philadelphia, PA) with Kim Everett, Director of Communications, and we were talking about the great things your magazine was doing. She informed me that they have been working with you also and it is amazing how small the world is. Keep up the great work.–Al Quarles, Bogey Boyz Golf, Philadelphia, PA
Dear Editor; 
Thank you for your efforts in promoting awareness of our impact on the game of golf, and for our nation.–Darryl A. Davis, General Manager, Metropolitan Golf Links, Los Angeles, CA
Dear Editor; ;
I am so glad to still be a part of your mailing list. (There are) so many exciting things happening within the golf community. I'm pleased to see the breadth of ways African American golfers are impacting our communities.–Sonja Bickerstaff Moses, South Carolina
Dear Editor; 
I've enjoyed the past subscriptions and look forward to the future issues. Keep up the great work!–Deloris, Les Birdies Golf Club and Greater Cincinnati (Ohio) Golfers
Dear Editor; 
I've been receiving all your info year-round and I have enjoyed learning about what is happening in the African American golf scene. If there is anything I can do to help I will do my best -even though I'm not African American. ….(thank you) for all of God's work you are doing within the African American communities….Great work and may God continue to bless you and your organization.–Terry Miskolczi, Canada's Golf Doctor, Terry Miskolczi, Inc., www.canadasgolfdoctor.com
Dear Editor; 
From one girl to another, I really have enjoyed reading the "soulful" African American Golfer's Digest. I look forward to each issue. Continue love and success.–Deloris Carter, Cincinnati, Ohio
Dear Editor; 
First, let me thank you for introducing me to Buddy Cooper (golf trainer, Bronx Golf Center, NY). I started my lessons with him in August and I have truly enjoyed myself. Buddy is GREAT! His instruction has been an excellent way to get introduced to the game.–Tyrha M. Lindsey, Tarrytown, NY
Dear Editor; 
I always enjoy reading your latest editions and learning more about the breadth and depth of the publication's reach. I look forward to continuing the dynamic partnership between the Jackie Robinson Foundation and the African American Golfer's Digest….With your support, we were able to stage a golf event that was a resounding success, providing invaluable funding and awareness for the Foundation's mission of increasing access to higher education. Sincerely, –Della Britton Baeza, President & Chief Executive Officer, The Jackie Robinson Foundation, New York, NY
Dear Editor; 
Our tournament turned out to be a joyful and fun event for all of our participants and it generated funds for our designated charities Thank you again for your gifts, donations and support, along with the great quality of services that we receive from your publication. It was continually stated that the items were of the utmost quality, which added another exciting element to our successful event.–Bill Fullard, President, BF Golf Tournament Services, Hempstead, NY
Dear Editor; 
Thank you for your complimentary issues of the African American Golfer's Digest. Our golfers were very pleased to receive the magazines at our October 14 tournament. Thank you for your support of our golf outing.–Ernestine Harper, Co-Tournament Director, United Golfers Association, Inc.
Dear Editor; 
I just want to congratulate you on the successful third year of the African American Golfer's Digest. I am sure that the Digest will soon become the most popular and powerful magazine in the world! I cannot thank you enough for giving my literary project the wings to soar above the clouds, while carrying all of the responsibilities of publishing the magazine. I will always be very grateful. You are a precious JEWEL.–Mikell Johnson, Florence, SC
Dear Editor; 
I received the magazines on yesterday and they are fantastic! I will be sharing them with the church on this week. You are doing a wonderful work showcasing a great sport. God's best to you and the work of your hands.–Elder Darrell Grisby, Men's Ministry Director, The Net International Ministries, Summerville, SC
Dear Editor; 
WOW–what a great job your team did on our company profile. We appreciate you bringing Eaton, Golf Pride, and golf grips into the spotlight among your readership. Thanks again! –Dwight H. Miles, Director, Global Sales and Marketing, Golf Grip Business Unit, Eaton Corporation, Laurinburg, NC
Dear Editor; 
The African American Golfer's Digest has been invaluable in helping us with negotiations for accomodations, entertainment, sponsorship and many other arrangements that needed to be taken care of in prepartion for our tournament. Thanks for all that you do.—Chuck Henderson and Otis Windham, The Neckbone Brothers, Orlando, FL
Dear Editor; 
Thanks so much for including Johnny in the Summer edition. Johnny was so happy to see hinself in print. His wife said that he carried that book around with him for several
days. Johnny is now very ill and in grave condition and was just recently removed from life support. We don't know the hour or the day but the prognosis is not good. The
golfers here in my area are all praying for him and his family. Thanks Debert. I love this magazine!!!–Lynda Young, Waycross, GA
Dear Editor; 
Thank you for taking the time to read my book, "Freed Indeed." Coming from a women of your caliber and background, it represents great and lasting value to me.
Now that I know that African American Golfer's Digest exists, I've been dropping in occasionally (online) to bone up on "things on the green". It's a needed platform for the African American viewpoint. It's positive, and has great content….Kudos for your very important contribution to our culture. Keeping a people informed is always the first line of defense and the foundation for their growth. You set an important standard for the rest to follow. Here's wishing you great success in all your endeavors and God's very best, too.– Larry Trawick, Author – Freed Indeed, The Spiritual Wealth of Black America
Dear Editor; 
Hi…..I have received my first copy of the magazine….I am so pumped! We plan to do a fundraiser by selling subscriptions! LOVE THE MAGAZINE!!!–Novice Johnson, Pompano Beach, FL
Dear Editor; 
You are doing a wonderful job with your magazine and website. I'm proud to know you and you team and I will continue to spread the word about your important efforts–Cheryl Procter-Rogers, Immediate Past Chair and CEO, APR, Fellow, (PRSA) Public Relations Society of America, Lincolnshire, Illinois
Dear Editor; 
Thanks to your golf events calendar, I learned of, and took my dad to, the historic Clearview Golf Course (E. Canton, OH) for the second year in a row to play in their Celebrity Golf Outing. The highlight of the event was meeting Mr. Pete Brown who, as you know, was the first African American to win a PGA Tour event (Waco Open 1964). It was like meeting Jackie Robinson!!! He's not in the best of health and has not played golf in five years but, during the few minutes that I was able to talk to him and his wife, their humble spirits projected the world to me! Thanks for all of your work in bringing great golf news and events to African Americans–Phillip C. Holley, Southfield, MI
Dear Editor; 
I recently discovered your golfing publication on the Internet and was proud and pleased with your presentation of the activities of my fellow golfing enthusiasts.–Gene DiPina, North Providence, RI
Dear Editor; 
Now that I know that African American Golfer's Digest exists, I've been dropping in occasionally (online) to bone up on "things on the green". It's a needed platform for the African American viewpoint. It's positive, and has great content….Kudos for your very important contribution to our culture. Keeping a people informed is always the first line of defense and the foundation for their growth. You set an important standard for the rest to follow. Best regards,– Larry Trawick, Author – Freed Indeed
Dear Ms. Editor (Debert); 
Thank you so much for being our guest speaker this year. Your speech during our dinner program was wonderful! We received so many kudos and many thanks for having you as banquet speaker for the event. The men and women both were very pleased. You showed so much warmth and pleasure with each of us and for that we thank you and all that you do on behalf of the African American Golfer's Digest.–Willie Jones, President, The Lady Drivers Golf Club, Jackson, MS
Dear Editor; 
On behalf of Kappa Alpha Psi Foundation our many thanks for your support of our 6th Annual Kappa Klassic Golf Tournament. We especially want to thank you for the magazines. Your support enabled us to increase the amount and number of scholarships given to graduating high school seniors, and to help fund our other charitable community activities.–Artis G. Hall, Chairperson, Fort Lauderdale Alumni Chapter, Fort Lauderdale, FL
Dear Editor; 
I wanted you to know how much I enjoyed the copy of your magazine which I recently purchased from the counter top at the Pro Golf at Camp Creek store in my neighborhood.
I enjoyed the magazine features, particularly the Malaysia article, because I recently served as chaperone for the American competitors at the Junior (British) Open Championship, where, notwithstanding my geographical deficiency, I spoke often with the Malaysian team.
Regards. –Lew Horne, Lewis C. Horne, Jr., Partner, Troutman Sanders LLP, Atlanta, GA
Dear Editor; 
I am 64-years old and have been golfing here in Virginia since I was 20. I have been a proud subscriber to the African American Golfer's Digest since I learned of the magazine five years ago. I want you to know that I admire all of the news and information that you include in each issue and I congratulate you on producing such a fantastic product. I have all of the copies that have been published and I keep them as my personal collection. Thank you for all that you are doing to keep Blacks who golf informed and enlightened.–Richard Bellows, Fairfax, VA
Dear Editor;
Just in time for the New Year, I received a subscription to your magazine as a Christmas gift from my daughter, Shirley Boone. I taught her to play when she was just 6-years old and she is now playing in high school. I am so happy to be receiving the publication and I know it will benefit my game. Someday, I hope that my daughter will also teach the game to her own children.–Tenton Boone, Centreville, IL
Dear Editor; 
I met several of your writers down in Orlando, Florida, during the January 2008 PGA Merchandise Show and I was very impressed with their vast knowledge of golf among our Black folk and the community. Although this game has been around for decades, only until recently, it seems, have we (Black people) started to think about it as an industry where we can build our own businesses and opportunities.
As I listened to your Senior Editor, Edward S. Wanambwa talk about the great Black legends of the game, all the old caddies, and personally witnessing the impact that we have had in supporting our cultural organizations and community programs with golf fundraising tournaments, I wish to thank you for being a voice that continues to send out a strong and positive message. Keep up the good work.–David Sanders, Jacksonville, FL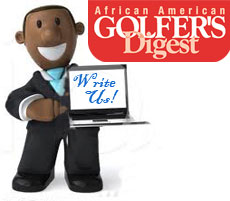 Got something to say?
Send your letters and comments to us at:
Editors@AfricanAmericanGolfersDigest.com
Recommended For You.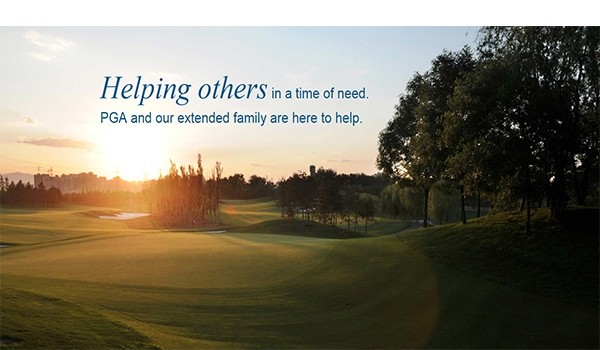 PGA of America Forms Golf Relief and Assistance Fund to Aid Disaster Victims Industrywide  PALM BEACH GARDENS, Fla. (Nov. 1, 2017) –