By-way of the Charlie Sifford Memorial Exemption, Kevin Hall was able to compete in the Genesis Open, a PGA Tour event in Los Angeles, CA. Kevin is a graduate of Ohio State University, where he co-captained the golf team, earned all Big-Ten honors, and won the Big Ten golf championship. He was also the Advocates Pro Tour (APGA) player of the year in 2016, winning two events and compiling the lowest strokes per round average on the tour (67.0). Below is an interview with Kevin Hall following his participation in the Genesis Open.
Mike: How would you describe your thoughts and emotions leading up to and during the competition?
Kevin: When I first found out that I was invited to play in the tournament, I was sipping some water and reading the email at the same time. I almost choked on the water. I couldn't believe it. The first few days I was in shock and it took a while for it to sink in. When I got to Riviera, it hadn't fully sunk in until the last couple minutes leading up to my tee time. I walked to the corner of the putting green and looked down at the golf course. It was then that the moment finally sunk in. My nerves and emotions were all over the place during the front nine but the years of experience took over and I finally settled into the tournament.

Mike: How were you treated by the tournament organizers, media, and spectators?
Kevin: Their conduct was second to none. They were really happy that I was there playing in the tournament. They showed support the entire week. The spectators were great! I fed off on their energy the whole time. It was amazing.
Mike: How were you treated by the other PGA Tour players?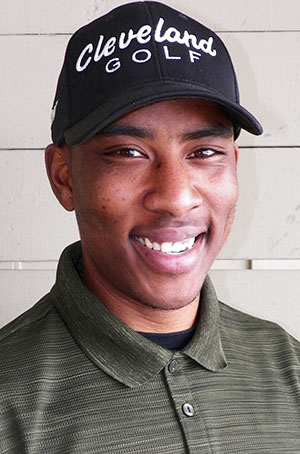 Kevin: They treated me with respect. A lot of them I knew from the college days and from my past PGA events. It was such a thrill to catch up with a few of them and meet some players I hadn't met before. They were happy for me and the opportunity I had to play in the tournament.
Mike: What will be your lasting memories from the event?
Kevin: My lasting memories of the tournament will be getting to play Riviera, not just for fun, but in a PGA Tour event. It was a special thing that I had my parents there to support me and go through the experience with me. Also my aunt Nikita and my close friends from Ohio were there with me. Seeing the players that I've watched on television and teeing it up alongside them is just an experience I cannot adequately describe. It is only something that I, my family and my close friends will understand. A lot of hard work and a lot of support from people behind the scenes went into making this a reality. This is an experience I will remember for the rest of my life.
Mike: How will this experience benefit you going forward?
Kevin: For me to tee it up at Riviera, coming off a two-and-a-half month break and hit a lot of quality shots, meant a lot to me. There's nowhere to hide at Riviera. It demands a lot from you right from the start. I hung in there and gave every shot my best until the last putt. It will only help me going forward, as I continue on with my dream of making it to the PGA Tour. It takes a lot to be a professional golfer and I learned a tremendous lesson this week. I cannot wait to get to work and continue to get better.

Mike: What's next for Kevin Hall?
Kevin: I am just going to keep teeing it up, keep getting better and learn from each and every experience that I have out there while I can still do it. There's no give-up in me! There are a lot of opportunities out there and I look forward to taking them on.
(Kevin is scheduled to compete in the APGA Tour 2017 opening event in Pensacola, FL March 25-26, 2017)
Mike: Finally, you will be forever linked to Charlie Sifford and the exemption.  Does that have special meaning to you?
Kevin: Yes it is a very special thing for me because of what Charlie Sifford stood for and meant to the game of golf. He blazed his own path and made a mark on golf. When I think of him and what he has done, he did it his own way and with an abundance of confidence. To be a part of an exemption in his honor at such a great course like Riviera in a world-class tournament as the Genesis Open, there's nothing like it. Charlie is no longer with us but because of him, we are getting the opportunity to realize our dreams. It means a lot to me that I was a part of it.
ABOUT MICHAEL COOPER, PH.D.
Dr. Michael W. Cooper is the former Director of Diversity for the World Golf Foundation/The First Tee and past Assistant Dean/Campus Director for Springfield College-Tampa Bay campus. Contact him at mcooper2@springfieldcollege.edu.


Recommended For You.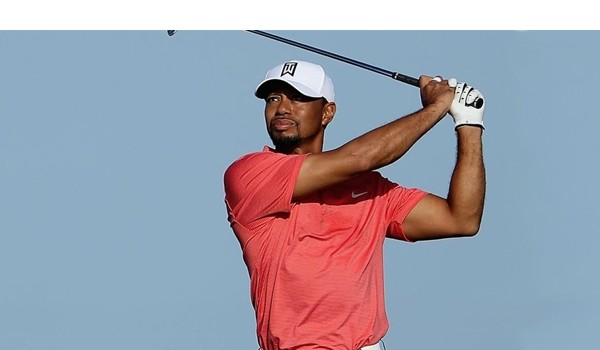 This week at the PGA Tour at Torrey Pines Tiger Woods, racked up what became his most impressive— and first —top-25