Kansas City Steak Company is dedicated to delicious steaks and dates back to 1932, when they started as a small, family-owned butcher shop named S&S Meat Company. Kansas City was a boomtown then, invigorated by the business of the livestock exchange and stockyards.
Today, the company has grown large, but the quality is still maintained, offering only the finest meats and other foods at a fantastic value. As the decades passed, the company evolved into The Kansas City Steak Company—a top distributor bringing superior, all-American steaks to discriminating connoisseurs nationwide.
Imagine, throwing a sports party, birthday bash, celebrating an anniversary or wedding with friends and having a delicious meal.
Kansas City Steak Company also offers Combo Meals, Monthly Gift Clubs, sides, and extras.
Gift Cards and Signature Gift Boxes are available along with exclusive offers, promotions, and seasonal specials.  There is even a special Sale section online to temp you even more!
NEVER DISAPPOINTED
Ordering is convenient through a Virtual Catalog, and items are sortable by price, $50-$200. The website is easy to navigate with the chat feature helps you with any questions. The company has even put to gather a Package Video that provides you with all you need to know for deliveries.
Each order comes with cooking instructions, menu ideas and recipes to assure you have all you need for a delicious experience.
WIDE SELECTION OF PRODUCTS
Kansas City Steak Company hits the mark for impressing guests while delivering on quality with a wide selection of products:
STEAKS
Filet Mignon
Kansas City Strip
Ribeye
Porterhouse
Top Sirloin
T-Bone
Steakburgers
Tips and Medallions
Prime Rib
BEEF
Beef Tenderloin Chateaubriand
USDA Prime Private Stock® Tenderloin Chateaubriand
PRIME RIB
Prime Rib Roast
USDA Prime Private Stock® Prime Rib Roast
HAMS
Bone-In
Boneless Hickory Smoked Ham
TURKEY
Hickory Smoked Whole Turkey
Herb Roasted Whole Turkey
Boneless Turkey Breast
CHICKEN
Chicken Spiedini
Chicken Breasts
Chicken Wellington
LAMB
Rack of Lamb
Leg of Lamb
PORK CHOPS
Berkshire
Bacon Wrapped
Bone-In
Boneless Hickory Smoked Ham
TURKEY
Hickory Smoked Whole Turkey
Herb Roas
ted Whole Turkey
Boneless Turkey Breast
SEAFOOD
Super Trimmed™ Filet & Lobster Tails
Kansas City Strip & Lobster Tails
Super Trimmed™ Filet Mignon & Crab Cakes
LOBSTER
Tails
Wellington
Lobster Loaded Potatoes
Mac and Cheese
SALMON
Sockeye
Smoked
For over 80 years, Kansas City Steak Company has remained committed to quality and take seriously their responsibility to deliver only the best.
Recommended For You.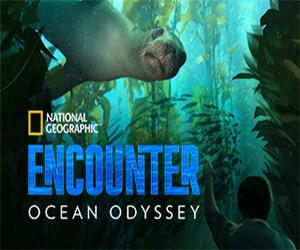 Oceans, the basis of all life here on earth, now sits in the middle of Times Square.  The experience, National