Golf here we come!!
On June 15, 2016, it was a highlight day for skilled 11-year-old Jamal Hutchison "Sweetball"—a fond nickname that his loving parents gave him many years ago.  Jamal was on a roll this day, in more ways than one.
At the finish, Jamal had succeeded in accomplishing his goal, winning 3rd place (in the 12 and 13 age bracket) to qualify for the second round of the Drive, Chip and Putt Competition.

The tournament, hosted by the Western North Carolina Junior Golf Association and held at the Links O'Tryon in Campobello, SC, this year, attracts superior talent each year. This year, it was Jamal's time.  It was a significant win for the youngster and means that the talented golfer will  get to participate in the organization's elite Masters contest this August.
The WNCJGA was started in 1996 and is patterned after the successful San Diego Junior Golf Program. LPGA Class-A teaching professional and 1997 LPGA Teacher of the Year Diane McHeffey began the nonprofit WNCJGA to make golf accessible to juniors in the local area. Her efforts and those of scores of volunteers have guaranteed the success and growth of this organization.
The Goal Is In Sight
"It was another great day shared with my son," said doting dad Robert Hutchison who attended the tournament.   The elder Hutchison who has been Jamal's golf coach and instructor since he started playing golf  "…then great golf came calling, Jamal played like a champ today!"   The excitement was strong;  the outcome uncertain.  It was the final day of the two-day tournament that was held at Links O'Tryon, in Campobello, South Carolina,  where Jamal had been trailing by one stroke after day one.  He knew that he desperately needed to gain the lead to assure a win.


According to Course Architect Tom Jackson, Links O'Tryon is a course where you don't have to hit driver on a lot of holes, but it's still challenging.  The course was also selected as one of the Best Places to Play by Golfweek magazine and rated Four Stars by Golf Digest the course is challenging yet enjoyable for  players of all skill levels. 
Jamal's confidence soared on this beautiful course where he was surrounded by Bermuda 419 tees, fairways and roughs, and new Diamond Zoysia greens. Challenged on a Par 72 of 5338 yards, Jamal reigned in his focus and shot 73 on the final day, to win by 10 shots in the 13 and under division. 
 "I did witness his limitless ability to be a special individual with golf. He handled the pressure of finishing off a great round while competing against kids at least two years older than himself]," said the devoted father who is 'super proud' and happy for those that have enjoyed watching his son's golf game continue to develop. "Jamal knows he has some genuine people rooting for him."

Left: Jamal with his mother, Lisa, at his 5th grade graduation day—next chapter middle school— Jamal received the school's Presidential Award for receiving all A's, all year, and perfect attendance. 
Jamal will also compete in the U.S. Kids World Championship in Pinehurst, North Carolina on August 4th, 5th and 6th.
The goal of the WNCJGA is to maintain a professionally run, nonprofit organization that enables newcomers and experienced junior golfers to play competitive golf and realize their fullest potential in the great game.
The WNCJGA tournament golf program will consist of two competitive divisions in order to accommodate juniors of all experience levels. A Varsity Division will play 18-hole events, while a Junior Varsity Division will compete in 9-hole events, all at WNC's premier golf courses. Events will provide the best possible venue for competitive junior golf while teaching sportsmanship, golf etiquette, and the traditional game in a friendly environment.
Above: Jamal's Trophy Case
Recommended For You.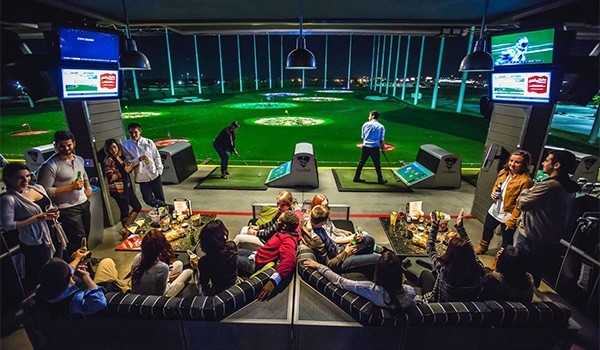 OMAHA, Neb. (WOWT) -- It's official, TopGolf is coming to Omaha, Nebraska. The City Council voted in 7-0 in favor