(June 6, 2017)–Six days ago, Jackson State University (JSU) announced its plans to lay off 42 employees, eliminate 65 vacant positions, consolidate programs and continue with a hiring freeze.  And now, it seems that the school's Women's Golf Program is also a casualty of the budget cuts.   This is all being done by Interim JSU President Rod Paige, appointed Nov. 1 by the state College Board.
The plan includes implementing a hiring freeze, suspending all internally funded travel, eliminating all unfilled positions, reducing spending on commodities, discontinuing several terminable contracts, resizing satellite campuses and academic and administrative restructuring, according to the JSU website. Further, to achieve the necessary cost-cutting goals, the university is implementing a reduction in force that will bring the FY2018 budget in balance and allow the university to focus on rebuilding depleted cash reserves, Paige said in a statement.
"We did everything possible to avoid implementing a reduction in force. However, due to an additional $4 million in cuts to our state appropriation in FY2017 — and $1.8 million in additional cuts projected — it became inescapable," Paige said.
Paige said the 42 employees slated to lose jobs will receive a 30-day notice. These included positions reduced from the restructuring of academic and administrative units, resulting in the elimination of one dean, seven department chairs and one program coordinator. No faculty members were included in this reduction. The total cost savings from the reductions are approximately $2 million.
Women in Golf Foundation President/Founder LaJean Gould said, "When budgets are cut or reduced these are the types of programs that get eliminated first.  These University golf programs are important to our community and we must be involved to keep them alive."  The Women in Golf Foundation is a 501©3 charitable organization based in Atlanta, GA.  The organization focuses on creating opportunities for women by implementing programs that develop leadership and life skills as women learn to play the game of golf competitively.  It also identifies career opportunities within golf and other corporate industries and hosts its signature Women's Collegiate Championship.
"I cannot, in good conscience, sit idly by while yet another HBCU closes its doors to women golfers," said the website of Sydnee Mack, Owner, at Sydnee Mack, Attorney at Law LLC. In Atlanta, GA.  "I feel compelled to aid these institutions in providing a diverse community for its students, that includes women's golf."
"The Jackson State University Women's Golf Program started in 1994 by now retired (2016) Head Coach and African American Golf Hall of Famer, Eddie Payton. Under Payton's guidance, the women's team won 16 Southwestern Athletic Conference (SWAC) titles and became the first Historically Black College and University (HBCU) women's golf team to compete in the NCAA Women's National Golf Championship in 1999. The program also spawned Shasta Averyhardt, who became the fourth African American woman in history to earn status on the LPGA Tour."
"We are still trying to figure out what's next and what we can do to help," said Attorney Mack.   Because losing the Jackson State Women's Golf Team will also impact the Southwestern Athletic Conference (SWAC).
"In spite of the great accomplishments of the program and its athletes, the university made the tough decision to cut the women's team amidst university-wide cuts made in an effort to address issues concerning the school's operating budget. Unfortunately, Jackson State is not the only HBCU to cut its Women's Golf Program due to budgetary concerns. In recent years, seven HBCU's have cut their women's golf programs including Benedict College, Talladega College, Spelman College, Southern University, Grambling State University, South Carolina State University and now Jackson State University. Leaving only 12 Women's Golf Programs remaining amongst the 102 currently-existing HBCU's."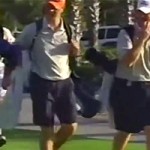 RELATED VIDEO: Minority College Championship Players Paradox
Mack is a former member of the Hampton University Women's Golf Team and a staunch advocate for women's golf.  "The discontinuation of these programs not only thwarts the opportunity for most of these young ladies to play college golf; but it also negates the opportunity for many to receive scholarships, and removes the opportunity for some to obtain a college education."
James Beatty, Executive Editor at African American Golfer's Digest shares these sentiments, "The elimination of the women's golf program at Jackson State University is not only tragic but signals to JSU, as well as the HBCU community of alumni, students, faculty, and supporters, the need for sustainable funding mechanisms to ensure that these programs and related activities remain intact."
The loss of the JSU women's golf team represents a potential elimination of opportunities for young women to pursue careers and professions in a sport and industry estimated at 70 Billion dollars annually.
HBCU's with Women's Golf Teams
Alabama State
Alcorn State University
Bethune Cookman College
Delaware State University
Hampton University
Lincoln University
Mississippi Valley State University
North Carolina A&T State University
Prairie View A&M University
Savannah State University
Tennessee State University
Texas Southern University
*Benedict College
*Jackson State University
*South Carolina State
*Spelman College
*Grambling State University
*Talladega College
*Southern University
*Women's Golf Program cut due to lack of funding
The Jackson State Budget Reduction plan includes:
Realigning School of Journalism and Media Studies under the College of Liberal Arts as a department
Merge elements of Department of Speech Communication and Theater with the Department of English and Modern Foreign Languages and the Department of Art
Merge JSU Global and the Office of Community College Relations with the Division of Undergraduate Studies and Enrollment Management
Reorganize College of Business from four departments to two departments
Merge Department of Special Education with Social Science and MAT in College of Education
Reorganize College of Science, Engineering and Technology from eight departments to five
Move Office of Grants and Contracts to Division of Business and Finance
Consolidate Welcome Center and Events Department in Division of Institutional Advancement
Move Institutional Research to Division of Information Technology
Move Title III to Academic Affairs
Separate Academic and Student Affairs
Move JSU Online to Academic Affairs
The earlier elimination of 65 vacant positions, including faculty and staff who retired or resigned, equate to more than $4 million in savings bringing the total reduction in payroll costs to $6 million.
"I know these are tough changes, but they will leave the university in a much stronger position financially and will increase the efficiency of the institution," said Paige.
School of Journalism and Media Studies Chairwoman Elayne Hayes-Anthony said Wednesday they have been told the journalism school  would be impacted.
"We worked hard," Hayes-Anthony said of transforming the Department of Mass Communications into the School of Journalism and Media Studies. "We were doing some good things."
Hayes-Anthony said she hasn't been told whether her job will be impacted.
"Jackson State has gone for years with an operating deficit," said interim University spokesman Danny Blanton.
The school is proposing to slash its operating budget from the current $112 million to $105 million for the upcoming budget year.
Paige was named interim president after JSU's 10th president's resignation became effective. Carolyn Meyers' resignation came after the College Board hired a firm to examine JSU's finances in the wake of dwindling cash reserves.
College Board officials said JSU's reserves had decreased from $37 million to $4 million since 2012. Meyers had been the university's president since January 2011.
Meyers had said JSU has a plan to rebuild its cash reserves. In an earlier statement, she cited JSU's significant enrollment growth over the past few years and strategic investments in scholarships, housing, technology infrastructure and additional campus sites.
Paige said after his appointment that his goal was to gain a handle on the school's financial situation to see the problem areas.
Paige, 83, a former U.S. secretary of education, graduated from Jackson State University and is also a former JSU football coach. The Monticello native helped implement the national No Child Left Behind program when he was education secretary from 2001 to 2005, during the President George W. Bush administration.
Paige hired Marvell Turner, a retired JSU administrator, as interim vice president and chief financial officer in February to try to get a handle on JSU's financial situation.
Turner said JSU has on hand cash reserves to last seven to 10 days, which he said wasn't acceptable.
"Reserves have eroded over a period of time," Turner said. "What can we do to recover from that?"
Turner said that while JSU has had a significant enrollment increase, revenue hasn't kept pace. He said from 2013 to 2017, revenue has been holding at virtually the same level, but expenses have risen.
Turner said the budget plan will help restore cash reserves, but the problem won't be fixed in one budget cycle.
"You have to make tough decisions," Turner said. "We are forced to make workforce reductions to put our institution in the best position."
JSU's Financial Situation at a Glance:
Cash reserves 2012: $37 million —- Cash reserves 2017: $4 million

Annual operating budget slashed from $112 million to $105 million for upcoming budget year

Employees slated for layoff: 42

Position eliminated: 65

Operating cash reserves on hand seven to 10 days

Decrease in federal and state student financial aid. About 80 to 90 percent of JSU students receive some form of financial aid

Revenue per student has declined since 2013

Student enrollment has increased from 7,000 in 2012 to roughly 10,000 in 2017
The university has absorbed four budget cuts as part of state agencies cuts ordered by the governor to deal with the state's sluggish revenue.

Recommended For You.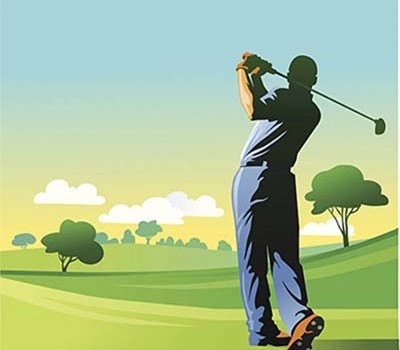 It's been a hot topic in recent years, whether or not PGA Tour players hit the golf ball too far.