by AAGD Staff
"What good is the warmth of summer, without the cold of winter to give it sweetness," says a quote by Pulitzer Prize-winning novelist John Steinbeck. If Steinbeck was a golfer, it's not known, because, if so, his perspective may have been very different. Just when temperatures start dropping, golfers across much of America begin packing away their golf bags, cleaning up their much-used golf shoes and restocking tees and balls in preparation for next season. But, does it have to be that way?
Just because temperatures drop, snowflakes start falling and waterholes begin to freeze over, does this mean the end of your golf escapades? Well, perhaps not. You just have to be a little more resourceful… and prepared.  No golfer should risk the dangers of hypothermia or frostbite.
STAY WARM
If you plan to go out to practice, in the backyard or elsewhere, remember to keep yourself covered. Most of our body heat is lost through the hands and head. Put on an insulated cap, jacket, and gloves before going outside. Purchase hand warmers for your boots and, even stuff a few inside of your waistband, socks, and pants pockets to add extra warmth. Layering your clothing in lightweight weather gear that allows for maintaining heat while allowing moisture to escape will benefit you.

BALL VISIBILITY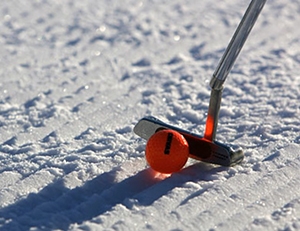 Snow is white, right? So, when going out to strike some golf balls consider using one of the many multi-colored balls that are available almost everywhere golf merchandise is sold.
Think pink, blue, yellow, orange, and even the popular black golf balls. These all will be easy to see in the snow.
And remember a cold golf ball—along with the bulk of clothing that you may have on—the ball that you hit is likely to go less far than when you normally hit it. To remedy this, take more club than you usually do.
STAY HYDRATED
When temperatures hit south of 30 degrees, your body will still needs to be hydrated. Drink water to keep your fluid level regulated. Plenty of hot cocoa or hot tea (flavored with citrus or herbs) is a good deviation but avoid coffee and alcohol drinks, as these beverages do not provide the hydration benefits of water.
Overall, the cold climate should not be an excuse for golfers to not enjoy this great game. Unless, that is, a winter blizzard, Nor'Easter, "Bomb Cyclone" or bitter cold blasts your area.

Recommended For You.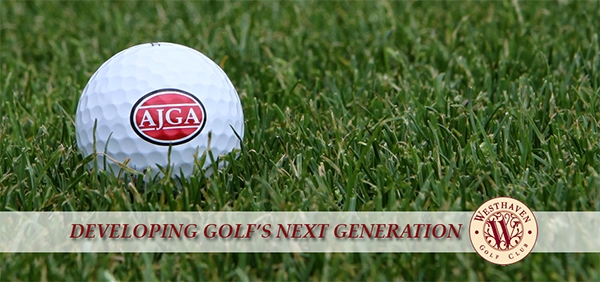 // According to the American Junior Golf Association, a 501(c)(3) nonprofit organization dedicated to the overall growth and development of young