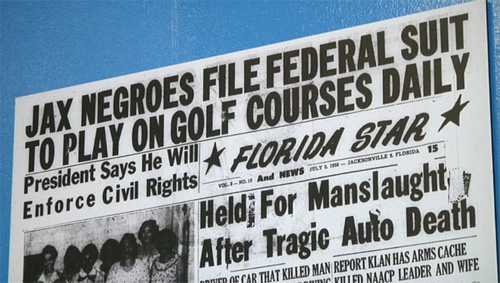 JACKSONVILLE, Fla. – The only color anyone notices these days at Brentwood Golf Course's nine holes and the 18 holes at Hyde Park Golf Club is green, but the two picturesque courses were ground zero of a little-known 1950s civil rights struggle in the between blacks and whites.
"At the time, coming up as a kid, we only saw white golfers, and we would tote their bag," said Arthur Johnson, who was 12 years old and caddied at Hyde Park at the time.
Built in the 1920s, off Interstate 95 on Jacksonville's Northside, Brentwood is one of Jacksonville's oldest public golf courses. Brentwood is now where children come to play the centuries-old sport for the first time.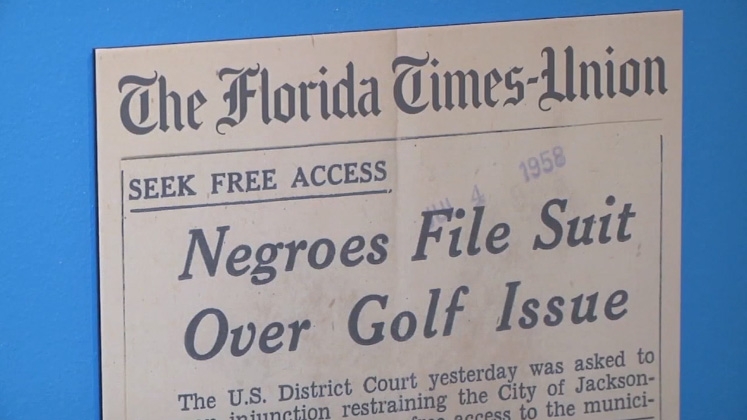 Brentwood Golf Course
The fight for equality began when four golfers in Jacksonville trying to qualify for a national black golf event were trying to finish a qualifying round at Brentwood.
"Frank Hampton, Edward Norton, Devoid Brown and Charles M. Brown — they had run out of time on the Monday, so they show up at Brentwood on Tuesday morning to finish out their round to qualify. They were denied," said Dr. Tony Parker, historian for the World Golf Hall of Fame and Museum.
Parker said that at Brentwood in the late 1950s, blacks were only allowed to play on Mondays, so the group went to Hyde Park the next day, but the same thing happened. There, blacks could only play on Fridays.
"So they petitioned the city commissioners to desegregate the golf course to allow them to play. (They were) flatly refused, so they filed a lawsuit," Parker said.
SEE FULL VIDEO FOR THIS SEGMENT BELOW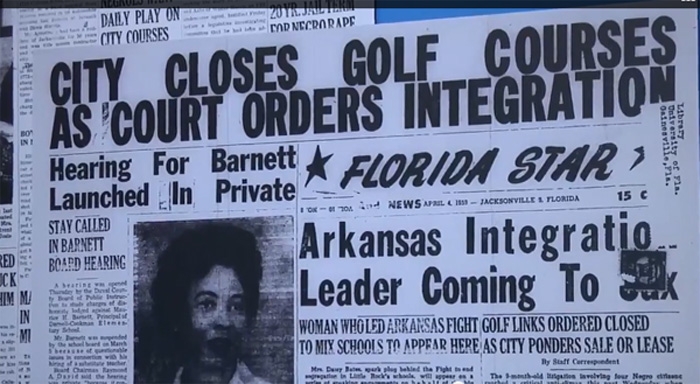 The golfers on their suit in federal district court, but rather than integrate, the city of Jacksonville sold the golf courses to private owners who promised that the greens would stay segregated.
"So they filed suit again," Parker said. "It took five years, but the U.S. Supreme Court (on) Nov. 19, 1962, came out and said that the golf courses in Jacksonville have to be desegregated."
That historic decision paved the way for golfing greats like Calvin Peete — the Tiger Woods of the 1980s — to go on to win 12 tournaments on the PGA Tour, included The Players Championship in Ponte Vedra in 1985.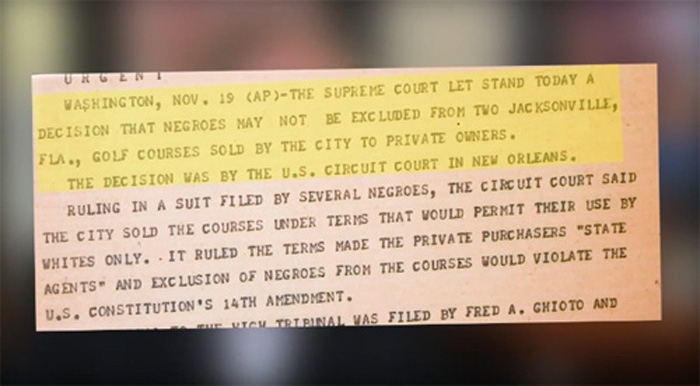 Read more by Joy Purdy at News4Jax.com
Recommended For You.
Barbados born, Berklee School of Music-educated saxman Elan Trotman takes his jazz performances to another level of expectation. His "all