December 6, 2016 (Charlotte, NC) — A grand surprise homecoming welcomed back Australian PGA Championship winner Harold Varner III following his win at the PGA Tour of Australasia.
Nearly two dozen friends and fans of Varner gathered in the baggage claim area of at the Charlotte Douglas International Airport on December 3, awaiting Varner's 4:00 p.m. American Airlines flight.
As soon as the champion was spotted, the crowd erupted with loud, resounding cheers.  Cameras flashed snapshots of the golfing professional and big hugs and hardy handshakes surrounded Varner all around.
"It was a real surprise for him and he was overjoyed to see everybody," said John Love, a well-known Charlotte area tournament organizer who arranged the surprise gathering for Varner.  Also there was Andre Robinson of Washington, D.C., who is a godson of professional golfer Lee Elder.  Robinson was also mentored by Don Wills (brother of baseball player Maury Wills) along with his two brothers.  Andre attended Livingston College on a golf scholarship (1981-1985) and is now active in the National Guard Reserve.
In the crowd and offering their congratulations to the champion were members of the Par Busters Golf Club (Charlotte, NC), The Players Association (Charlotte, NC), Upstate Elite Golf Course (Greenville, SC), and several other well wishers.  It truly was a special occasion and Varner's local fans wanted to make sure he knew it.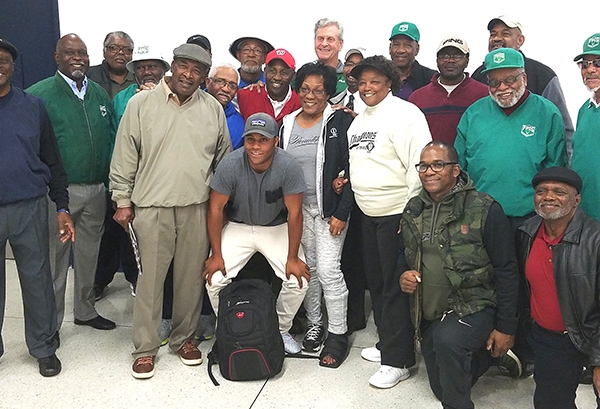 Varner, a former Gastonia Forestview golf star, grew up in the Charlotte area, and witnessed a time when it was not possible for a black youth to play regularly on a city-owned golf course in the South.  Yet, his golfing skills helped him to receive financial support from both black and white golfers who befriended him at a municipal course and at Gaston Country Club, where he worked during high school.
It Takes A Village
The Par Busters Golf Club are among Varner's most staunch supporters, and the organization has been so for many years.  Varner's dad, Harold Varner Jr., a used car salesman, now in his 60's, has always been at his son's side, encouraging him at every turn. Both gentlemen graciously received the well-wishers and hope for more tournament success to come.
At the PGA Tour of Australasia Championship Varner had a tough week.  Co-sanctioned by the Australasian and European Tours, the weather presented lightning and rain that ended his first round after 14 holes.  As a result, Varner then had a very early 5:30 a.m. tee off the next day.  Certainly, it was Varner's intense training, dedication and relentless passion to win that helped him achieve his goal.
This is Varner's first win outside the mini tours and the role of the champion included extra interviews, news conferences, photos opportunities and trophy presentations, all which somewhat caught him off-guard.
"Nobody told me about the other stuff that goes along with winning. There might have been 1,000 pictures out there," he told the Charlotte Observer in a news conference, afterwards he filled the trophy with champagne, took a swig and passed it around. "Winning is cool."
Other than Tiger Woods, Varner is the only golfer of black heritage on the PGA Tour.  Varner, in his rookie season last year enjoyed four top-10 finishes on the premier U.S. tour. He, no doubt, hops this most recent win is the start of great things to come in 2017.
Varner spent three solid years in golf's minor leagues, after graduating from East Carolina (2012), developing his skills and preparing for professional Tours.  He successfully earned his Tour card last fall.  It was during his round at the Wells Fargo Championship in Charlotte last May that he discovered the arduous rigors and additional stresses faced by Tour players.
As the first American to win the Australian PGA title since Hale Irwin in 1978 at Royal Melbourne, and the first non-Australian to claim the title since 1999, 26-year old Varner has raised the performance bar for himself.
Recommended For You.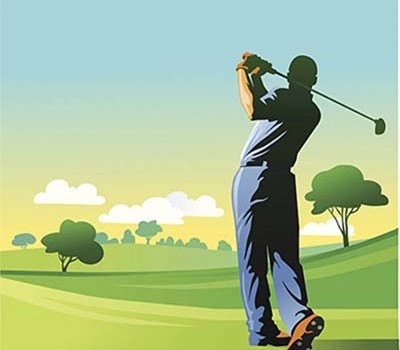 It's been a hot topic in recent years, whether or not PGA Tour players hit the golf ball too far.