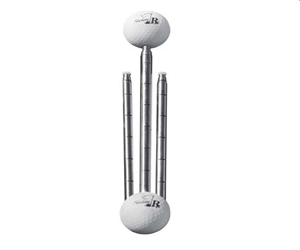 HackersRx is known as "the simplest golf training tool ever" and it's on a mission to greatly improve players alignment process. The portable teaching and training unit is small and collapsible. It is easy to fit into the side pocket of a golf bag and to take with you to any course or location.
For years, golfers have been challenged to find a method that would help them properly position their body to the target line—using methods such as shoulders, outer ear, etc, that have not been proven to help. Now with HackersRx golfers can address three core fundamentals of golf —Aim, Stance and Ball Position. HackersRx is perfect for improving swing path and it is used by PGA and LPGA professionals and armatures alike, including Bill Harmon, PGA Tour and teaching professional who says that, "HackersRx is the simplest training tool ever and a must in your golf bag no matter your level."

HackersRx consists of three telescoping rods and two plastic golf balls that can be unfolded into a "T" configuration and is adjustable for a variety of club positions that will fit in any golf bag. It gives you, the golfer, right-handed or left-handed, consistent reference points on all clubs and desired shot shapes. The unit is easy to use with all of the clubs in your golf bag and even the putter, allowing golfers to work on ball position with all the clubs. HackersRx is gaining a long list of satisfied customers who are benefiting from its method and significantly improving their game.

HackersRx is currently available for purchase internationally here online as well as at select retailers and pro shops, tournaments and events, and through our growing network of golf-enthusiast Ambassadors.
MSRP: $39.95


Recommended For You.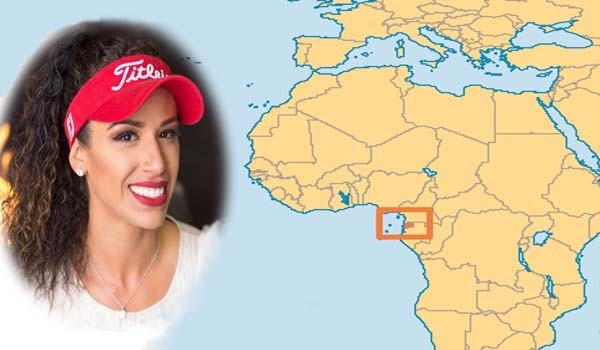 by AAGD STAFF His Excellency President Teodoro Obiang Nguema Mbasogo declared the 2017 3e Actuaries Open officially open when he visited