Golf lost a friend this week, and I did, too. On Dec. 17, Las Vegas's 12-year-old Wynn Golf Club closed. It died with a whimper, without fanfare or a funeral. Some — including the man who conceived of and built it, casino and hotel magnate Steve Wynn — say it simply outlived its usefulness. Others, citing its outrageous price tag of $350-$500, argued that Wynn epitomized what was wrong with golf.
Me? I'm bummed. I hate to see good golf vanish, especially golf as attractive and unique as Wynn. It wasn't supposed to be this way. Or was it?

Wynn Golf Club was the owner's response to scratch an itch. He had poured his heart and soul into his co-design (with Tom Fazio) of Shadow Creek in 1989, only to see it snatched away during a hostile takeover of his Mirage Resorts, in March 2000. Wynn plotted his comeback and emerged in April 2005 with the Wynn Resort and Country Club, which featured a stunning hotel, luxury golf villas and a Fazio-designed course draped atop the remnants of one of the Strip's most revered layouts, the Desert Inn Country Club.
Twelve years ago, I asked Wynn just before the course and hotel opened if he felt Wynn Las Vegas would rival such temples of resort golf as The Lodge at Pebble Beach, The American Club at Kohler, The Greenbrier and Bandon Dunes.
"Yes! I sure hope so," he thundered, but with a twinkle in his eye. "We've got a situation here where my property is worth $10 to $15 million an acre. I've got a billion and a half dollars of real estate under that golf course. It's sort of like LA (Los Angeles Country Club) North and South. It better become a destination or I'm gonna look like a jerk and then, goodbye, golf course. There will be no more golf course. It'll be filled with buildings."
In fact, it will be filled with a hotel addition, convention space expansion and a 20-acre lagoon tentatively to be called Paradise Park. The property will include white sand beaches, zip lines, water skiing, boat rides and fireworks. The golf course Wynn had built earned money, $5 million a year on average by some estimates. But the new facilities are expected to earn 10, 20 or even 100 times that. Goodbye, golf course, indeed.
Read more by Joe Passov at Golf.com

Recommended For You.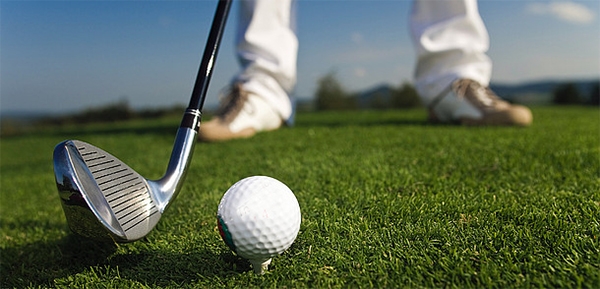 WHAT IS THE MODIFIED STABLEFORD? The Modified Stableford system allocates points based on the number of strokes taken at each hole,