Charlie Owens played in an era when it was nearly unheard of for an African American to play golf.
Charlie Owens, a well-respected and admired man who contributed much of his life to golf died Thursday, September 7, from complications of Alzheimer's disease in Winter Haven, Florida. He was 85.
Charlie Owens stood out not just because of his unique swing. He played in an era when it was nearly unheard of for an African American to play golf. And he later popularized the use of the belly putter, which he employed to overcome the yips, causing Golf Digest to describe him as an overlooked pioneer in a 2007 article.
Because of Hurricane Irma, his daughter, Pamela Robinson, told TheLedger.com that funeral arrangements won't be made until a few days later.
Charles Owens was born Feb. 22, 1932, in Winter Haven. Growing up in the days of segregation and racism, he graduated from Jewett High School before going on to Florida A&M where he played football.
But it was golf that he developed a passion for while growing up around the Willowbrook Golf Course, when it was a nine-hole course on the site of the current Polk State College. Homer Snead, Sam Snead's brother, was the teaching pro.
Owen's father, Fred Sr., was the groundskeeper, and Owens spent many hours helping his father and working as a caddy.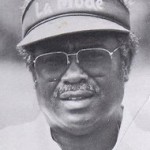 RELATED STORY: Charlie Owens: The Man from Florida
It was there, his daughter suggested, that Owens taught himself his unique swing.
Owens served in the U.S. Army during the Korean War and sustained injuries to both knees and his left ankle during a parachute jump at Fort Bragg, North Carolina, in 1952. The injuries left him with a limp.
After turning professional as a golfer in 1967, Owens eventually joined the PGA Tour in 1970 and spent seven years on the tour. He later joined the Senior PGA Tour, now the Champions Tour.
He won four tournaments as a professional: the Kemper Asheville Open, a PGA Tour satellite event, in 1971, and the Florida Open in 1974. On the Senior Tour, he won the Treasure Coast Classic and the Del E. Webb Senior PGA Tour Roundup, both in 1986.
Because of his disability, Owens was allowed to use a cart while competing with the PGA. However, he fought the U.S. Golf Association, which banned the use of carts, staging a protest at the 1987 U.S. Senior Open.
According to TheLedger.com, his daughter said "I think his accomplishments in golf and taking on the USGA, he was most proud of that.  I think that challenge and making it to be a success in the golfing industry."  Owens was known to be a meticulously sharp dresser.
Owens was married twice and had four children, three daughters and one son with his first wife, and another daughter in his second marriage.
In his autobiography, Owens wrote,  "I Hate to Lose," and was the long-time head pro at Rogers Park in Tampa.  His works went far beyond regular duties on the course, and he was well-known for doing a lot of good for a lot of black golfers.  Owens particularly enjoyed mentoring and encouraging young African Americans to play the game and even held free clinics to give instruction.
Owens continued to play golf well into his 70s. In 1987, he won the Ben Hogan Award and was inducted into the Florida Sports Hall of Fame. He entered the African American Golfers Hall of Fame in 2007.
Owens is survived by eight daughters, Charlena Owens Green, Wanda, Annette and Debbie Owens, Pamela Robinson, Jennifer Freeman, Glenda Hurst and Pamela Baker; three sons, Michael, Tony and SeShea; three sisters, Clora DuBoise, Betty Williford and JoAnn Tyler; 18 grandchildren; and 39 great-grandchildren.
His marriages to Everlena King, Janice Williams-Lang, Rosa Mae Grimes and Judy Martin ended in divorce.
Share Your Comments
Recommended For You.
A vintage Tiger Woods press conference normally would consist of a lot of words but little meat for the media,