8 Day Classic Dubai & Abu Dhabi
Friends & Family Excursion (non-golfers welcome!)
Wed., October 10 – Wed., October 17, 2018
$1,849 per person*
(includes round-trip air from JFK!)
As the wealthiest country in the Middle East, the United Arab Emirates (UAE) is associated with glamour, opulence, and great golf.  Join the African America Golfer's Digest on an adventure to discover Dubai and Abu Dhabi. Be dazzled by these two cosmopolitan cities, both meccas of culture, finance, and innovation. Tee off on pristine golf courses, as many as you like on your own, then, set off into the desert, explore how civilizations lived for centuries, long before skyscrapers rose to reach the clouds.

A world of ancient history and futuristic modernism awaits you. The seaside cities of Dubai and Abu Dhabi beckon with iconic skylines, opulent shopping and historic old quarters.  Plus, you'll visit the man-made Palm Island, Dubai's signature landmark Burj Al Arab, Heritage Village, Zayed House, Al Ain, the Garden City of the United Arab Emirates and one of the country's oldest settlements!  Most of all, you'll have an opportunity to ascend to the very top of Burj Khalifa, the tallest building in the world!

Golfing is a widespread sport in Abu Dhabi and Dubai; whether you are a fanatic or a novice you will be thrilled by the nation's collection of courses with various levels of challenges to improve your skills.  In this land of plenty, here is a course for just about anything you seek.  But, this trip is about much MORE than just golf!  There's its unique culture, gastronomy, wildlife, recreation, shopping, spa and lots to do!!
"Join me on this exciting trip of a lifetime!"
-Debert Cook, Publisher
Dubai and Abu Dhabi are comprised of mostly desert which provides a good foundation for golf courses. Pour in the water and add hybrid grass and you will get perfect playing surfaces. The golf courses in Abu Dhabi and Dubai are world class and internationally acclaimed.

Accommodations: 5-Star Hotels!
Crowne Plaza Dubai-Deira, Dubai
Marriott Hotel Downtown, Abu Dhabi
TRIP COST: $1, 849 per person* (includes round-trip air from JFK!)
deluxe double room accommodations
airfare subject to change after December 1, 2017
Single room supplement: $591.00
Deposit $200 per person, Due by December 1, 2017,
required to hold your rate & space, nonrefundable.
Balance due 60 days before departure on August 10, 2018

GOLF: Early morning tee times & transport is additional, on your own, or by coordinating with our group of travelers.  Select from area courses in Dubai and Abu Dhabi, or these recommended suggestions below:
Make your travel package reservation by calling:
Joycee, 1-800-682-3333, Ext. 1139
Mention Reservation #1357047


*Price subject to change without deposit.



Itinerary Overview
Your Escorted Package Includes
Round trip flights New York-Dubai, Dubai-New York
Other departure cities available.
Airline taxes & fuel surcharges
6 nights First Class accommodations

4 nights Dubai at Crowne Plaza Dubai-Deira, Dubai
2 nights Abu Dhabi at Marriott Hotel Downtown, Abu Dhabi

Hotel Check-in/ Check-out
Check-in time is usually 4pm or later. Check-out time is 12 noon. If you will be arriving early in the day or departing in the evening, hotels will usually allow you to store your luggage in their luggage room. Ask at the front desk if the hotel can check you in earlier, or let you stay later.

Hotel taxes, fees & service charges including Dubai & Abu Dhabi tourism fees
Hotel porterage
All transfers
9 meals: 6 breakfasts, 1 lunch, 2 dinners
Sightseeing per itinerary in modern air-conditioned motor coach
Services of English-speaking tour manager throughout your visit
Entrance fees for tours per itinerary (golf is extra and is not included)
Comfortable wireless earphones for enhanced touring experience
Special Features
During the Dubai City Tour, view the man-made Palm Island and Dubai's signature landmark Burj Al Arab
Abu Dhabi City Tour includes visits to Heritage Village and Zayed House
Visit Al Ain, the Garden City of the United Arab Emirates and one of the oldest settlements
Ascend to the very top of Burj Khalifa, the tallest building in the world
*Not Included: Optional tours, golf and gratuities.
Abu Dhabi Tourism Fee – Effective June 1, 2016, the authorities of United Arab Emirates have introduced a "Tourism Dirham" fee in the Emirate of Abu Dhabi on all hotel establishments. The new fee requires a contribution of 15 UAE Dirham per room per night. This fee is included in your escorted tour price. We regret that we are currently unable to collect this fee in advance for independent city stays. It will be charged and collected by your hotel and service providers.
OPTIONAL TOURS: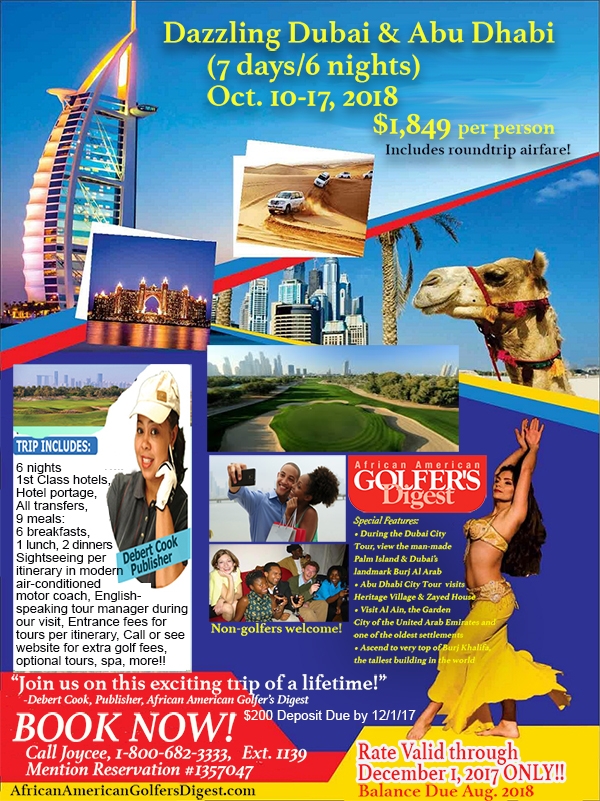 8 Day Classic Dubai & Abu Dhabi
Is This Trip Right for You?
This active tour program covers a good amount of ground each day. Expect from two to three hours walking on some touring days. The pace is moderate, however, you will encounter some uneven surfaces, stairs, steps. A few early morning wake-ups, some between 6 and 7 am. Expect the longest time spent on the tour bus to be a drive of approximately 2 hours to-and-from Abu Dhabi. Weather is very pleasant during the day from October through April but sometimes it becomes a little cold and windy in the evening.
An excellent optional tour that you may wish to consider taking is the Desert Safari.  It is a fantastic experience, however, it involves a rough drive over the dunes and low seating in the camp. It is not recommended for pregnant women, people with back problems or heart conditions.
Recommended For You.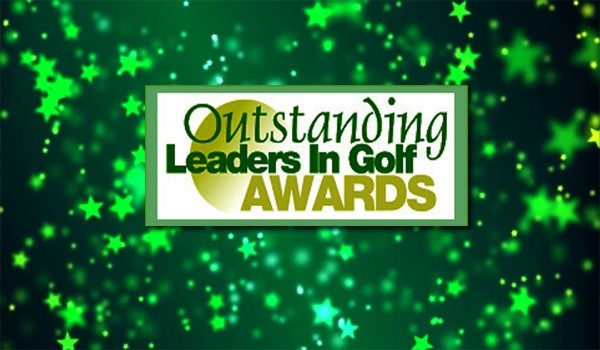 THE SEARCH IS ON. It's time to begin the 2018 search for our OUTSTANDING LEADERS IN GOLF AWARDS. In its 5th year,