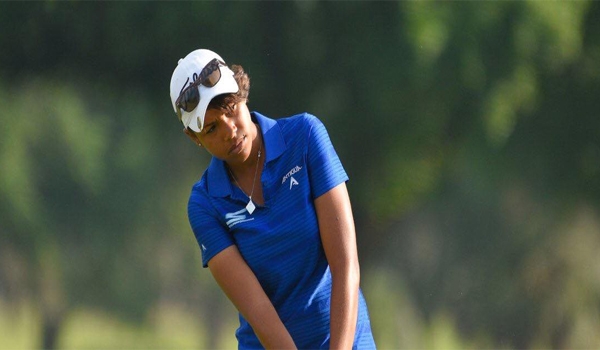 (October 6, 2017)–Maintaining her cool and a strong desire, Symetra Tour player Ginger Howard continues her quest to return to the LPGA Tour.   With what may seem like a lifetime to the 23-year old Brandenton, Fla., player, Howard remains focused towards her goal.  "I haven't competed in Q-school yet," said Howard, during a chat with AAGD on her Facebook page.  "I was able to bypass 1st stage in August due to my Symetra tour ranking."  Howard is now preparing for Stage II Qualifying Tournament which will be held October 17-23 at the Plantation Golf and Country Club in Venice, FL.
It's not easy, and it's not cheap, to make it through all of the challenges Howard is facing:  constant travel, lodging, coaching and equipment are just a few of the concerns; her earning to date are a mere $3,023.  But Howard is persistent.  She is in for the long haul and her GoFundMe page is still up for supporters who wish to contribute. "I am determined to earn my LPGA Tour card back for 2018 through LPGA Qualifying School. With your financial help, you make this possible for me."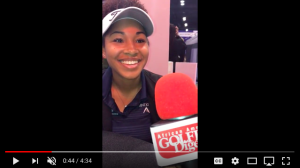 RELATED: Celebrating Black History Month and Making History Everyday–Ginger Howard 
"Let's stay behind this young woman, and believe in her as much as she believes in herself," said one comment on the long list of communications flowing on social media.  Howard's official webpage is a witness to just how hard she is working to gain back her LPGA Tour card.
It's a loaded playing field for Stage II, as top talent from the United States and 35 different nations around the globe gather to compete. Headlining the field is Melissa Reid (Loughborough, England), a break out star for the European Team in the 2015 Solheim Cup. Reid, who ranks No. 141 in the Rolex Women's World Golf Rank­ings, went 3-0-1 in the 2015 Solheim Cup and has five career wins on the Ladies European Tour.
First-round play will begin at 8:00 a.m. on Thursday, October 20 on both the Bobcat and Panther courses.
Recommended For You.
In an effort drive to  the R&A announces that it will introduce a new amateur championship for junior girl golfers
Share Your Comments