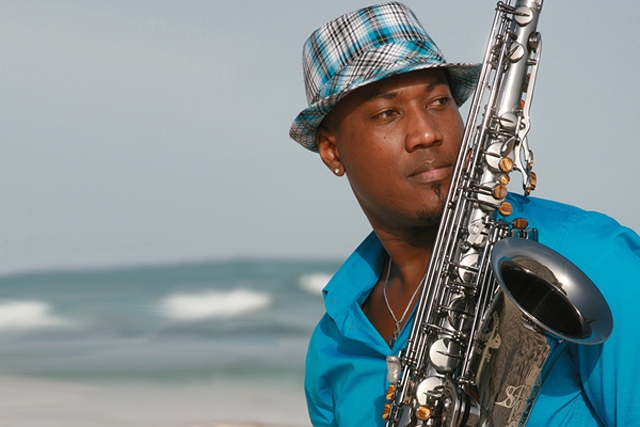 Barbados born, Berklee School of Music-educated saxman Elan Trotman takes his jazz performances to another level of expectation. His "all in" attitude gives listeners a place in the melodies that precedes what other jazz saxophonists have attempted to do.   This is somewhat gasping, being that the woodwind whisperer only launched his solo career in 2001.
Take his debut Memories collection was a mixture of cool-sounding jazz with steel pan-driven undercurrents of Caribbean and rich gospel music.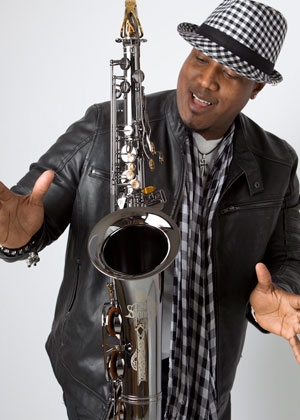 If you check out his Let's Have a Good Old Time, this groove is uptempo, moving and is also speckled with a bit of gospel/jazz.   The Gospel According to Jazz series inspired by renowned tenor Kirk Whalum was an inspirational part of himself on "Everything's Gonna Be Alright."
Elan can switch up his sexy music style at will.  He kicks it from classic jazz to Reggae island mode, to old-school R&B without so much as a wink.  He is totally in control of the entire audience experience and he panders, without shame, to give them more than they have expected.
In his 15-track funk This Time Around–his most accomplished and in the pocket set to date–Troutman makes no excuses for the heavy dance appeal that shakes out of the music.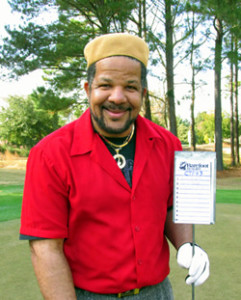 RELATED ARTICLE: Bert Cody Piggott MD, the Musican Physician
"I enjoy the genre and the concept but I also break some of the rules because this is how I play live, bringing all of my different influences into the music," Troutman told Jazz Monthly during an interview.
As a musician, Troutman has been around the world with his music, giving pleasure to audiences of all kinds.  So, he's not afraid to engage withmusicall geniuses or novices, and his popular Facebook page attests to that.
When AAGD asked Troutman about his music and the new generation of listeners, here's what we got:
Q: How do you believe your music is gaining traction with millennials?
A: I see an opportunity right now in the market to introduce jazz to younger audiences. My style of jazz incorporates Caribbean rhythms from my roots and skillful horn textures, and I continue to try and showcase that jazz has a place in contemporary music. I have a sizable fan base of millennials and work to educate middle school and high school kids about jazz so that they will have a greater appreciation for the art-form and keep the genre alive for future generations. I think social media and the internet has allowed for more millennials to discover music they might not ordinarily hear on top 40 and urban stations and I am grateful for that.
Q: What music, or project, are you currently working on that is planned to release next?
A: Right now I am touring and doing the things that inspire my music – traveling and visiting my family. I also have a lot of business to take care of in preparation for the Jazz Festival. I usually start writing over the holidays once things slow down. My latest single "Island Gal" is still in heavy rotation on radio stations across the country so I'm really enjoying its success before getting back in the studio. I am scheduled to do some touring dates in 2018 with Bernie Williams, so I'm looking forward to that.

Troutman's 4th Annual Jazz Excursion and Golf Tournament will be held October 6-9, 2017 during the Columbus Day Weekend.  This newest and hottest Jazz Golf Getaway gives golfers an opportunity to enjoy both activities in the charming destination of Barbados.   And, Troutman has invited some of his most special friends to join him including Julian Vaughn, Will Downing, Jeanette Harris, Brian Simpson, Marion Meadows, and Barbados' own Queen of Soca Alison Hinds, and a host of others.
Most certainly, Troutman has brought much good music, and entertainment, to the world in which he now rocks and rules.

Recommended For You.
A vintage Tiger Woods press conference normally would consist of a lot of words but little meat for the media,