Above (L-R): Craig Kirby, founder and executive director of Golf. My Future My Game; Glenn Gray with Buffalo Agency, golf's media company, Dr. Michael Cooper, Chair for the Golf 20/20 Diversity Task Force, and Clemmie Perry, founder and executive director for Women of Color Golf.
On April 26, 2017, I participated in National Golf Day on Capitol Hill, in Washington, DC. It was the 10th anniversary for the occasion, but my first time participating in the event. National Golf Day is an initiative of the World Golf Foundation, created "for the industry to speak with a strong and unified voice to elected officials on issues of common concern." This year, those common concerns were environmental issues, labor regulations, and fitness benefits.
Politics is not a particular strength of mine, but I do have a good friend and colleague in the DC area with years of experience in the political arena. He is Craig Kirby, and he was able to schedule a meeting with Congressman James Clyburn the day before National Golf Day officially launched. Congressman Clyburn is an avid golfer, and in the official press release the Congressman offered the following quote: "I look forward to National Golf Day every year. It's a chance to visit with the folks at WE ARE GOLF here on Capitol Hill to talk about the positive impact the game has on our economy, worthy charities and personal fitness…I especially appreciate the opportunity to discuss expanding diversity throughout every aspect of the game of golf." Craig was also able to organize and facilitate a meeting with our friend Steve Mona, a few community-based program leaders, and media journalists. The topic was how can we band together to advance the modern-day golf diversity and inclusion movement? The dialogue was frank, open and honest. It was very positive and more sessions like this are needed, in my opinion, allowing golf industry leaders to participate and better listen, see and hear the concerns of community agents who work tirelessly every day, trying valiantly to make a difference.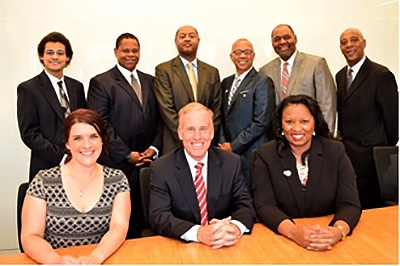 Above, L-R: (back row): Rene LaVigne and Craig Kirby, both representing Golf. My Future. My Game., Michael Cottman, Pulitzer Prize journalist, Dr. Michael Cooper, Dr. John Newman, Board Chair, Golf. My Future. My Game., and Ricky Clemens, Radio Sports Insider and professor at Howard University. L-R: (front row): Anya Alvarez, ESPN/Freelance journalist, Steve Mona, CEO World Golf Foundation, and Clemmie Perry, Women of Color Golf.
There seems to be a consensus that golf is progressing on matters of diversity and inclusion, albeit slow. Yet, there is still a disproportionately low percentage of female and minority participants in golf, even less of a percentage within the workforce, and almost no minority vendors taking part in the $70 billion golf industry. So what must be done to help golf reach a tipping point for diversity and inclusion? What can I do to help? I'm open to suggestions. And what will you do? Please share your comments and opinions with me.
ABOUT MICHAEL COOPER, PH.D. Dr. Michael W. Cooper is the former Director of Diversity for the World Golf Foundation/The First Tee and past Assistant Dean/Campus Director for Springfield College-Tampa Bay campus. Contact him at mcooper2@springfieldcollege.edu.
Recommended For You.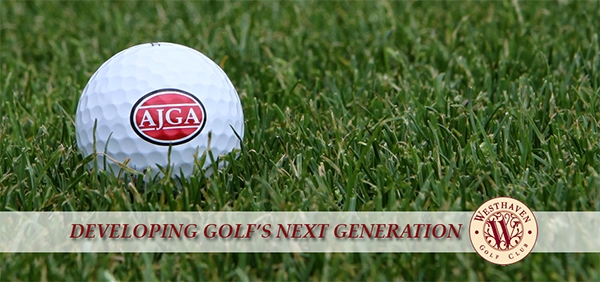 // According to the American Junior Golf Association, a 501(c)(3) nonprofit organization dedicated to the overall growth and development of young