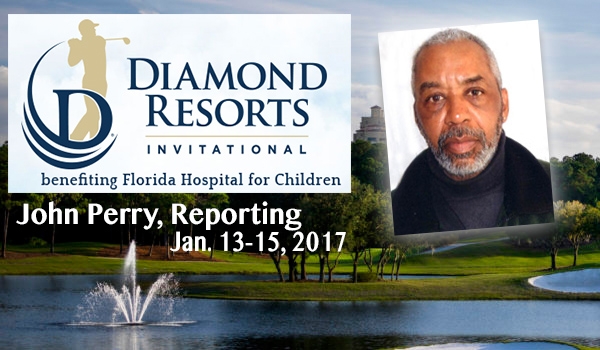 Friday, Jan. 13th, day 1 of the Diamond Resorts Invitational benefiting Florida Hospital for Children got off to a good start in Orlando, Fla., until that good ole "Liquid Sunshine" –that Florida is known for, decided to join the event. It rained off-and-on for about two hours, just enough to force patrons, volunteers and other event organizers to seek some type of shelter. Unfortunately, from what I could tell, the world-renowned athletes, entertainers, participants, pros and celebrities alike, kept right on playing. Pressing on forward with their game plans, shot after shot. Being the athletes and entertainers that they are, they're more than familiar with the adage, "the show must go on".  How noble, how brave, how appreciated!  Thanks guys and girls.
From Larry the Cable Guy, to Hall of Famers John Smoltz, Marcus Allen, Roger Clemens, to Lexi Thompson, Brooke Henderson, Brittany Lincicome and a who's who cast of others, we should be in for a super treat over the weekend.
So if your favorite NFL team is not playing in the playoffs this weekend, tune-in and watch these guys and girls do their thing at the Tranquilo Golf Club, Four Seasons Orlando. The Diamond Resorts Invitational runs from Jan. 13-15.  I grant you, it's not the Masters, but it's Disney, so it should be fun for all.  This is family-friendly golf at its best, so bring the kids, or watch it on The Golf Channel.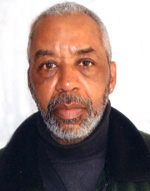 —John Perry, reporting for AAGD. John Perry is a freelance writer, poet and active golfer with a passion for calling shots like he sees them and, then, telling it like it is. He resides in Orlando, Florida. ABOUT THE DIAMOND RESORTS INVITATIONAL Damond Resorts International® first began working with Florida Hospital for Children (FHFC) in 2012 through volunteer participation at hospital events. As the hospitality company's presence expanded in Central Florida, Diamond Resorts decided to increase their involvement and give back more in order to make a significant impact and help the children's hospital in its vital, life-saving mission.
View Reports for Day 1, Day 2, Day 3
Recommended For You.
You have no doubt already heard that new golf rules will come into effect on January 1st, 2019. This will