GOLF, Ill. – The Western Golf Association's Caddie Academy will return for its sixth summer, providing a group of 89 female high school students from across the nation an opportunity to caddie at local golf and country clubs – and ultimately earn a shot at winning a full housing and tuition college scholarship.
For seven weeks beginning June 19, the girls will caddie daily at one of 13 participating clubs along Chicago's North Shore, while living in community at Woodlands Academy of the Sacred Heart in Lake Forest, Illinois.
This unique program offers participants a chance to experience the benefits of being a golf caddie, from learning life lessons to being around successful adults. The girls come from economically disadvantaged backgrounds and/or areas that don't offer caddie opportunities. More than 90 percent of participants are minorities.
Those who complete the three-summer program will become eligible to apply for the Evans Scholarship, a full, four-year tuition and housing college grant to top universities across the country. The Program is supported by the Western Golf Association; applicants must show financial need and strong character, as well as outstanding caddie and academic records. This past year, 935 Evans Scholars were enrolled at 20 universities across the nation.
"The Caddie Academy provides a unique opportunity for hard-working young women to be introduced to caddying and the game of golf," says WGA Chairman David Robinson. "Their ultimate reward is a chance to earn a full scholarship to a top university."
Since 2012, when the Caddie Academy began, 23 participants have been awarded the Evans Scholarship. This year, six girls earned the Evans Scholarship and will begin college this fall: Julissa Andino: North Shore Country Club, awarded to University of Illinois; Robyn Coleman: Glen View Club, awarded to Penn State University, Johanna de Leon: Conway Farms Golf Club, awarded to Marquette University; Jade Gray-Davis: Onwentsia Club, awarded to Penn State University, Melina Scofield: The Glen Club, awarded to Northwestern University; and Katelyn Sweeney: The Glen Club, awarded to Miami University.
"What the heck is caddying?" This was Julissa's response to a high school teacher who told her about the WGA Caddie Academy. Her top priority at the time was to earn money. "I saw how hard it was for my parents, and I wanted to find a way that I could help pay the bills," she says.  At the WGA Caddie Academy, Julissa found more than a job. She found a community of likeminded young women determined to succeed. Over two summers, she mentored many of the new girls, offered pep talks, and helped with ACT test prep.
Julissa will soon begin her studies at the University of Illinois, pursuing a degree in environmental engineering. She has been passionate about the natural world ever since she debated climate change as a member of her high school debate club. Now she is excited about being a part of the solution.
Julissa lives in Chicago with her disabled father, who has been homeless at times in the past. Her mother and two siblings live in Arkansas. Julissa's mom struggles with serious health issues, and her older sister has cerebral palsy.
Jade Gray-Davis is from Philadelphia, and caddied at Onwentsia Club in Lake Forest, Illinois, a suburb of Chicago. A Cristo Rey Philadelphia High School student, she was awarded the Evans Scholarship to Penn State, where she plans to study English. Jade would be the first in her family to graduate from college.
She says, "With the help of the Evans Scholarship I can achieve my goals of being successful for myself and giving back to those who have given so much for me."
During the seven weeks, the Caddie Academy is in session, female Evans Scholars live with the participants, serving as counselors to supervise and mentor the group, as well as driving the girls to their respective clubs each day.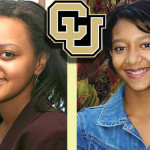 RELATED STORY: COLORADO CADDIES MAKING HISTORY
The group also takes part in special outings and field trips, career talks from successful female leaders and standardized test prep training.
This year, more than 100 high school freshmen girls from across the country applied to participate in the Caddie Academy. Of that group, 38 girls were invited to take part. This summer's participants include young women from Arkansas, California, Florida, Georgia, Illinois, Indiana, Maryland, Michigan, Nevada, Ohio, Pennsylvania, Texas and Washington, D.C.
The Caddie Academy began in 2012 with an inaugural class of 12 caddies. Each year since it has experienced tremendous success and growth. The program – and other similar caddie training initiatives – is a core part of the Evans Scholars Foundation's overall plans for growth, with leaders aiming to send 1,000 caddies to college annually by the year 2020.
Robyn Coleman is from Philadelphia, and caddied at Glen View Club, in Golf Illinois, a suburb of Chicago. A Cristo Rey Philadelphia High School student, she was awarded the Evans Scholarship to Penn State, where she plans to study business. Robyn says, "Having the ability to go to college has been a dream of mine. I know that without this opportunity my family would not be able to afford college."
Partnering clubs in the Academy include Conway Farms Golf Club, Evanston Golf Club, Exmoor Country Club, The Glen Club, Glen View Club, Indian Hill Club, Knollwood Club, Merit Club, Onwentsia Club, Northmoor Country Club, Skokie Country Club, Twin Orchard Country Club and Westmoreland Country Club.
The Caddie Academy is funded by a private donor. Proceeds from the annual Women's Invitational golf outing, now in its third year, also benefit the Academy.
The WGA also is launching a Caddie Academy program for boys this summer, following the success of its program for teenage girls. For seven weeks this summer beginning June 19, a group of six young men will live at the Northwestern Evans Scholarship House in Evanston and caddie at new WGA partnering clubs along Chicago's North Shore.
"The success of the Caddie Academy for young women has exceeded our wildest expectations," says the WGA's Mike Maher, who oversees the program. "We're excited to be able to expand the opportunity to introduce golf and caddying to a new group of underserved youth, who we ultimately hope will become successful applicants for the Evans Scholarship."
Recommended For You.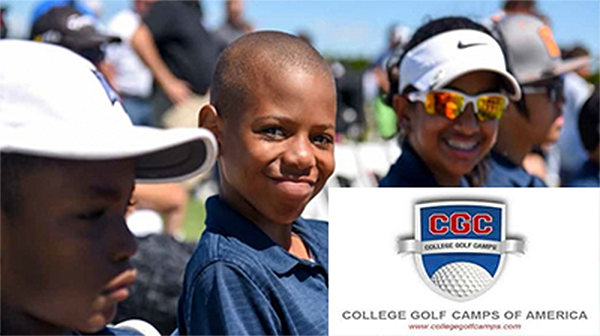 It's never too early to start the search for scholarship prospects and College Golf Camps provides an exceptional educational opportunity for junior