"Caught 'Ya"
(By John Perry)–It was obvious from day one that Arnie's presence was the real winner at Bay Hill.  Palmer who had played with Presidents ranging from Eisenhower to Barack Obama, Frank Sinatra and the Rat Pack, as well as Bob Hope and Bing Crosby had roamed the links with some of show business coolest customers.
Meet Brandon Johnson
Renowned golf architect Brandon Johnson went seemingly unnoticed, as he maneuvered through the massive crowd at Bay Hill on last Saturday, March 18. Brandon is one of two Senior Architects for the Arnold Palmer Design Team. He's been with the company since 2006 and is also Vice President of the team. Thad Layton- his other co- Senior Architect-and himself have a combined 25-plus yrs. of experience.
Johnson is the first African American Golf Course Architect to my knowledge.
He's from Charlotte, N. C. and lives in Orlando. He's married (15-years) to the lovely Daniela Johnson and they have two children: daughter Benna and a son Damian.
Brandon is a graduate of North Carolina State in Raleigh, N. C., where he earned a degree in Landscape Architecture. His father was an electrical engineer. His  wife Daniela is a UCF graduate.  Brandon's mother attended William Patterson College in Patterson, N. J. Unfortunately, Brandon's father was a graduate of North Carolina A&T in Greensboro, N. C.  Unfortunately, Brandon's dad passed away in 2012.  Brandon said he watched the 2012 Arnold Palmer Invitational from his father's hospital bed as he was dying from pancreatic cancer. It was the same year that Tiger made his comeback–Either his 7th or 8th API tournament victory.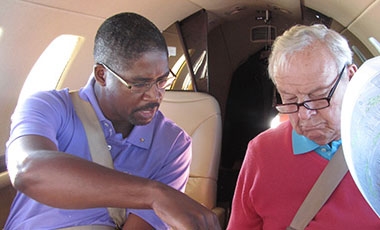 RELATED STORY: BRANDON JOHNSON, LABOR OF LOVE AND LIFE BY DESIGN: THE WORLD OF A BLACK GOLF ARCHITECT

Brandon started playing golf at the age of 12. Had premature aspirations of becoming a tour pro and later a rock star (…go figure). He finally looked reality in the face and settled on Architectural Engineering. What a career ride that must have been. He said he supervised the back nine at Bay Hill during 2009 renovations. One thing is for sure, the course is in immaculate condition this week and it continues to receive great applause from the players and spectators.
Brandon said that the last time he traveled with Mr. Palmer was to Scotland at Inverness where they were scouting possibilities of developing a course. The company has plans in the works to build courses in Naples, Fl. and Wake Forest, N. C.  Many may not be aware that Mr Palmer went to college at Wake Forest University. Brandon added that they opened Lakewood National Golf Club outside Bradenton, FL. on January 20th and another project called Franklin Hills Country Club outside Hartford, CT.
Courses he has played:  Roger's Park in Tampa (one of my old stomping grounds.) Roger's Park used to be like the Black Man's Country Club via Cobbs Creek in Philly, Freeway in Sicklerville, N. J., Bulls Creek in Louisburg, N.C., Langston in Washington, D.C.., and Clearview in Canton, Ohio.
My personal thoughts on Brandon?  The Brotha is totally down to earth and is as humble as they come.  He has the patience of a Saint. I only spent about a good half-hour with him, but it was a pleasure to have him as an interview guest. I've never been any more prouder than the moments that we shared. Hats off to you Brandon and thanks.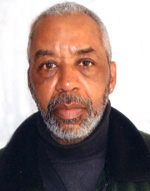 —John Perry, reporting for AAGD.
John Perry is a freelance writer, poet and active golfer with a passion for calling shots like he sees them and, then, telling it like it is. He is author of Playing In the Dark and he resides in Orlando, Florida.


Recommended For You.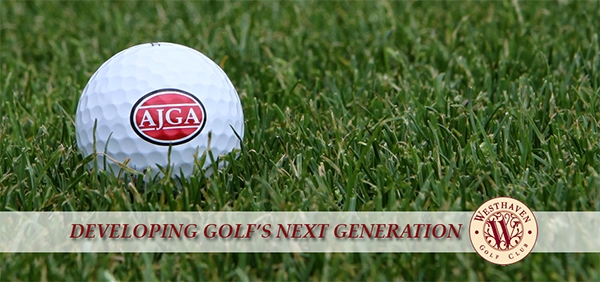 // According to the American Junior Golf Association, a 501(c)(3) nonprofit organization dedicated to the overall growth and development of young