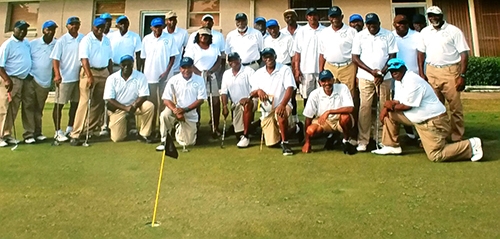 The Bowden Senior Men's Golf Association of Macon Georgia completed its annual weekly excursion in Gulf Port Mississippi, September 12 – 15, 2017, and a great time was had by all 31 golfers who graced the greens of the Grand Bear, The Oaks and Sunkist courses.
The Bowden Senior Men's Golf Association, Inc. also hosted its annual (Albert Miller) Scholarship Golf Classic during the month of June to support educational and charitable purposes as specified under section 501c (3) under the Federal Tax Code and Georgia Nonprofit Corporation Code.
More specifically, the Scholarship Golf Classic is organized to promote junior golf for those who otherwise may have little or no opportunity to learn and play golf as a life-long recreation activity.  $4,000 in gross funds were raised towards the cause ($1000 net), and on June 17, 2017, University of West Georgias scholarship recipient Akiva Jalese Russell received the award.
Pictured left: Retired Macon, GA Fire Chief Donald Braswell  
The Bowden Senior Men's Golf Association is firmly committed to bringing positive change to the game and its strong leadership continues to fulfill the mission.
The principals of the Bowden Senior Men's Golf Association are Donald Braswell (Macon GA), Nathaniel Veal (Macon GA), Richard Austin, Sr (Juliette GA), and Richard Austin, E. Sr. (Juliette GA).  Facilitation of their mission for the promotion of Junior Golf through the Bowden Senior Men's Golf Association includes:
Free golf lessons by members or a golf professional;
Gifts of golf balls, bags, shoes and other paraphernalia;
Grants, interest-free loans, scholarships;
Teaching a series of character building traits, such as: (a) responsibility; (b) punctuality; (c) respect for rules and authority; (d) cooperation; (e) fair play; (f) self-respect; (g) honesty and (h) interpersonal relationship.
The organization had conducted a rear back-to-back hole-in-one with two of its members during September 2017.  See and learn more by visiting the Bowden Senior Men's Golf Association facebook page.
Recommended For You.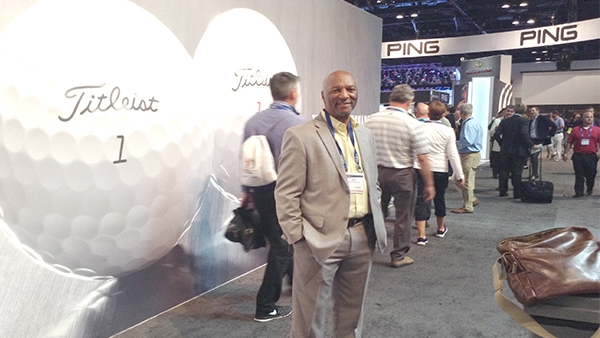 Award-winning author Pete McDaniel navigated through the thick crowds at the 2018 PGA Merchandise Show at the