Tiffany Mack Fitzgerald was the model Corporate America employee. A sharp thinker. A hard worker. A team player.
Yet, to her colleagues, she was simply another anonymous associate.
"I got there early. I stayed late. I did what was required of me, so there was no need for them to know my name," Fitzgerald said. "I was just the 'black girl in marketing.'"
Fitzgerald's knowledge and productivity did not grant her access to the most important meetings, because they were not conducted at the office.
They were held on a golf course.
"I had to figure out a way to make a better connection at work, so I knew I had to learn how to play," Fitzgerald said. "It was uncomfortable. It was intimidating. I didn't know the rules. But I did it anyway."
Fitzgerald gradually grasped the game and earned her spot at those 18-hole meetings. After a few rounds, her colleagues learned her name and included it on major projects.
Fitzgerald realized many professional women encounter the same obstacles and intimidation on the corporate course. In 2013, she founded Black Girls Golf to facilitate instruction and foster camaraderie.
"It was a need to have a community of women who made golf more comfortable," she said.
The organization is based in Atlanta but has attracted more than 3,000 members in 33 states, Canada, Botswana and Ghana. On Monday, Black Girls Golf opened its first junior golf event, a week-long camp organized in conjunction with the Clemson University Professional Golf Association golf management (PGM) program.
Fitzgerald and PGM program director Rick Lucas welcomed ten young ladies from Georgia, Florida, North Carolina, Mississippi, Maryland and Texas to the Cliffs at Keowee Springs. They will sharpen their skills through instructional sessions and explore potential careers in the golf industry.
They also will establish a community fastened more by a shared interest than a shared skin tone.
"I don't usually know a lot of African-American girls that play golf," said Kennedi Whitener, a rising high school junior from Fayetteville, North Carolina. "At my first golf camp, I was the only girl and the only black girl, but programs like this will help a lot to get more people to learn about golf."

"It's revolutionary," said Rus Kingman, co-chair of the ONE Clemson Cabinet for Advancement, which raised funds to cover camp costs for all 10 participants.
Read more by Manie Robinson at GreenvilleOnline.com
Recommended For You.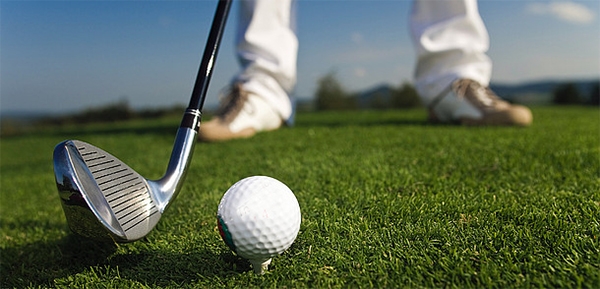 WHAT IS THE MODIFIED STABLEFORD? The Modified Stableford system allocates points based on the number of strokes taken at each hole,