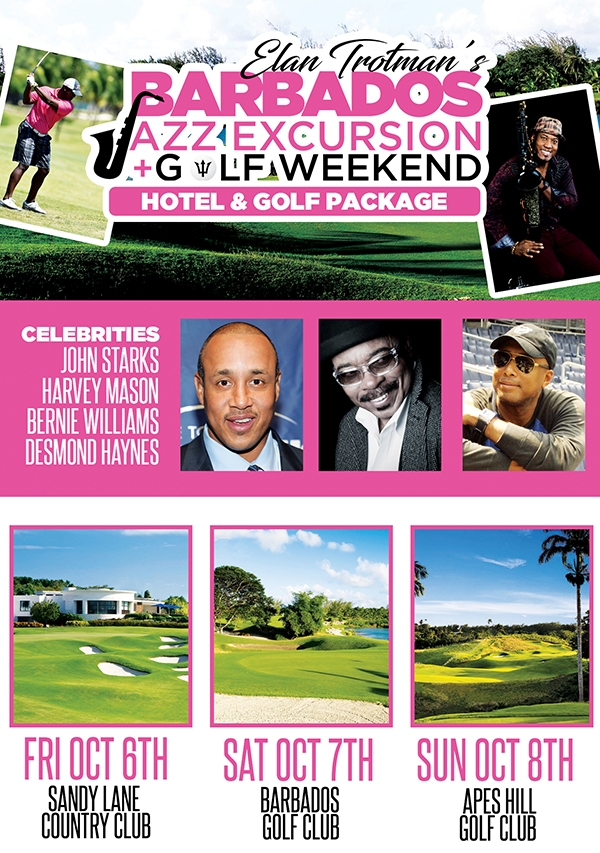 4th Annual Barbados Jazz Excursion and Golf Weekend – Oct 6-9 (Columbus Day Weekend 2017).Golf for a Cause in Barbados with John Starks & Bernie Williams, Will Downing, Norman Brown, Marion Meadows & many more.
Golf Celebrities:
John Starks (NY Knicks), Bernie Williams (NY Yankees), Harvey Mason (Grammy Winning Drummer with Fourplay)
Hosted by Jazz Saxophonist Elan Trotman Benefitting the Never Lose Your Drive Foundation – "Investing in our youth through the arts"
Friday, Oct 6
Sandy Lane Country Club
Saturday, Oct 7
Barbados Golf Club
Sunday, Oct 8
Apes Hill Golf Club
(Tournament)
Visit www.barbadosjazzexcursion.com/golf for hotel and golf packages starting at $485 per golfer (Hotel and Golf – 2 rounds, 3 nights).
1-888-920-5299 General Info
Recommended For You.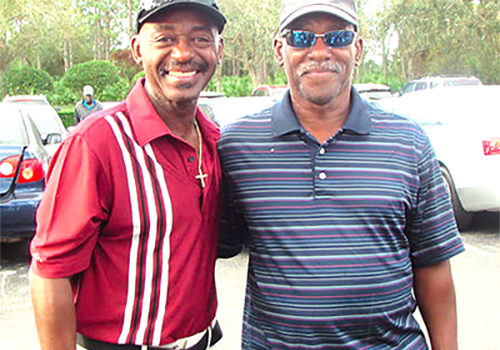 Dates Played: Saturday and Sunday, November 4, 5, 2017 Daytona Beach, Florida L.P.G.A. International Golf Courses – Championships and Legends 26 Ladies, 175 Men