(By John Perry) –Bay Hill is a 7,419 yard par-72 Championship Course that is in impeccable shape. The purse is $8.7 million, one of the richest on the PGA Tour.  Formerly the Bay Hill Invitational, the re-named Arnold Palmer Invitational Presented by Mastercard bears a special aura in professional golf. The tournament, one of the premiere-event jewels on the PGA Tour, annually attracts one of the strongest fields of the season to one of the circuit's finest courses with the entire production overseen and directed by one of the game's all-time greats – Arnold Palmer.
Day 2, Friday, at Bay Hill found Harold Varner III safely near the top of the leader board at -4. Meanwhile Charley Hoffman -10 and Matthew Fitzpatrick -8 at the top, with Lucas Glover -7 and Emiliano Grillo -7 and a few others tied at -4 with Varner. The conditions today are almost perfect considering the chilly weather that the Orlando area had been experiencing the last 3 or 4 days.
There's nothing better than playing on weekends–other than winning on Sunday afternoons. Harold Varner has at least assured himself half of the quest. Varner played in the same group with Fitzpatrick the first 2 days. Whoever he's paired with in tomorrow's 3rd round, I'm sure, will find out–if they already didn't know, that this young gun has plenty of game.
Finding Varner in the winner's circle on Sunday afternoon is not an impossible dream, rather a preferred one. Just say I have a soft spot for an underdog. LoL
Day 1, Thursday, during opening rounds, everyone on the property, be it players, fans, officials, members, or volunteers seemed to be fully aware that this year's event is special in a variety of ways. There's a spiritual presence echoing all over this tough layout. Since Mr. Palmer's passing late last fall there's a buzz and an energy around every corner that he's somewhere up there smiling down on everyone and giving it his customary thumbs up gesture.  No one can deny the fact that he gave his all and all to the game he loved and the sport that he transcended and put on the map. Particularly connecting it to the Corporate World.
Jason Day was the 2016 Champion.  But we all recall Tiger Wood's dominance of the tournament that began in 2000, as he rolled to a decisive four- stroke victory. He made it two in a row the next year with a spectacular birdie on the 72nd hole to nip Phil Mickelson by a stroke.
The run continued in 2002 as Tiger again won by four shots and he became just the third player in Tour history to win the same tournament four times in a row in 2003 with a truly astounding final round performance. Even though still battling the after effects of overnight food poisoning and sloshing through an all-day rain, he shot a 68 that zoomed him to an 11 stroke victory, the biggest margin in tournament history.
Although he wasn't the greatest golfer the game has ever seen, Palmer unmistakably was the greatest Ambassador it's ever seen. His contribution to the game is immeasurable. Arnie's Army lives on.
More tournament updates coming soon…stay tuned!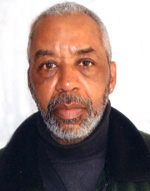 —John Perry, reporting for AAGD.
John Perry is a freelance writer, poet and active golfer with a passion for calling shots like he sees them and, then, telling it like it is. He is author of Playing In the Dark and he resides in Orlando, Florida.
Recommended For You.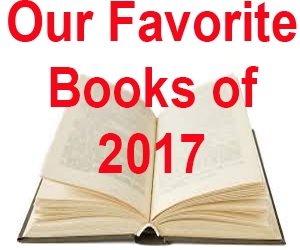 Our pick of most notable books. Last year, African American Golfer's Digest editorial staff read a wide variety of fiction and non-fiction books, making