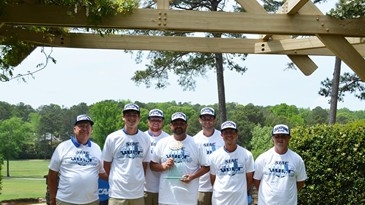 PEACHTREE CITY, Ga.- Albany State men's golf team has been making history all year as the first program at the institution. On Wednesday, in its first year of competition, ASU claimed its first Southern Intercollegiate Athletic Conference (SIAC) Men's Golf Championship at the Flat Creek Golf Course in Peachtree City, Ga.
The Golden Rams led throughout the three-day event and finished with a combined team total of 888 over the par-72, 6677-yard course. Albany State was led by Dominic DiGiacomo who finished with a total of 214 (71, 68, 75). DiGiacomo was named the 2017 SIAC Men's Golf Tournament MVP. Tyler George (71, 75, 71, 221) and Tyler Hanson (74, 73, 76, 223) were also named to the all-tournament team. Davis Verner (79, 75, 76, 230) and Russell Sabol (79, 77, 81, 237) finished in the top ten for the Golden Rams.
Hanson was also named to the SIAC All-Conference first team and voted the league's Freshman of the Year.
Albany State's Gary Hilton was tabbed as the 2017 SIAC Men's Golf Coach of the Tournament.
Miles, who won the title last year, finished second (940).
Kentucky State was third overall with a team score of 945. Morehouse (966) finished fourth ahead of LeMoyne-Owen (1046), Benedict (1104), and Paine (1105).
The 2017 NCAA Division II Men's Golf Selection Show will air on April 28. Albany State will represent the SIAC in the NCAA South Regional set to take place May 8-10 and will be hosted by North Alabama at the Shoals Golf Club.
2017 SIAC Men's Golf Championship Results- http://results.golfstat.com/public/leaderboards/gsnav.cfm?pg=team&tid=13159
2017 SIAC Men's Golf Player of the Year: Jesse Redman, Spring Hill
2017 SIAC Men's Golf Freshman of the Year: Tyler Hanson, Albany State
2017 SIAC Men's Golf Coach of the Year: Lenard Smoot, Miles College
Website: www.asugoldenrams.com


Recommended For You.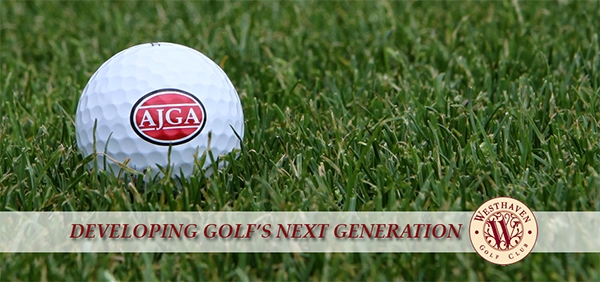 // According to the American Junior Golf Association, a 501(c)(3) nonprofit organization dedicated to the overall growth and development of young