scroll down to read continuous daily coverage
Monday, July 25th at Baltusrol Golf Club in Springfield, N.J.
Today was the start of practice rounds leading up to Thursday – Sunday's competitive rounds. Wyatt Worthington II is not exactly a household name on the PGA schedule of who's, who, but he will be in the field this week when they tee it up on Thursday.

Wyatt is a 28-year-old from Reynoldsburg, Ohio. He's a PGA golf instructor at the Golf Depot at Central Park in Gahanna, Ohio. Wyatt qualified for the 98th PGA by finishing in the top 20 at the 2016 PGA Professional National Championship played at Turning Stone Resort, in Verona, N. Y. It ran from June 26-29th.
He was also the 2015 Omega SOPGA player of the year. He had at that time earned $5,762.60 and made 11 cuts out of 11 events. Rich Berberian Jr. of Derry, N.H. was the winner of the 49th PGA Professional Championship. Teaching Professional Wyatt Worthington II will be teeing off Thursday at 07:40 am and Friday at 12:55 pm. He will be paired with PGA Tour Pro's Chris Kirk and Freddie Jacobson. I think it will be a nice story if Wyatt is around on Sunday. A long shot, maybe, but a no shot, anyone has a chance. After all, this is golf we're talking about.
JULY 27, 2016
JULY 28, 2016
Die Hard Golf Fan Ron Kirk Ron Kirk, pictured left, from Huntsville/Decatur, Alabama, was taking in the action Thursday at the 98th PGA held at Baltusrol Golf Club in Springfield, N.J. Ron is recently retired from International Papers in Huntsville. He was employed there for 15 years. His last day of work was May 31st of this year. R on says he plays golf every chance he gets. Averaging about 3-4 golf rounds a week. He's a single digit handicapper who ever so often shoots in the mid- 80's, on the more challenging courses. Ron's passion for spectator golf has taken him to some very prestigious venues, such as Augusta National, TPC Sawgrass, Innisbrook in Palm Harbor, Fl., this year's U.S. Open.  Ron says he's been attending the practice rounds at Augusta since 1974. He has tickets for the entire week of the 98th PGA here in Springfield.
Well, after today's performance it looks like Jimmy Walker of Boerne, Texas will take the 98th PGA Championship.  Round 1 lead with him to bed tonight, after an opening round 65, for -5. Germany's Martin Kaymer, Argentina's Emiliano Grillo, and England's Ross Fisher were bopth in 2nd place with rounds of 66's, -4.   Harris English and Henrik Stenson are tied for 3rd at -3, 67's.  Notables, Jason Day, Rickie Fowler, Brooks Koepka, and recent RBC winner Jhonattan Vegas are all locked at -2, 68's. Round 2, tomorrow, should prove to be high definition entertainment because tomorrow's weather forecast doesn't favor low scores.  Let's stay tuned to see who's left standing after the smoke clears on Friday afternoon.
R.J. Allen Sr. and R.J. Allen Jr. were on hand for this year's 98th PGA Championship. They even flew in from Orlando, Fla., to watch the event up-close and personal. They had tickets for Thursday through Sunday's rounds. R. J. Sr. said they started watching golf live at Arnold Palmer's Bay Hill Invitational in Orlando a few years back and have been hooked every since.
R.J. Sr. has been an Insurance Agent at State Farm Insurance Co. for 28-yrs. He has a 26- year-old daughter who also enjoys the game.  He likes visiting New York City and claims The Color Purple as his favorite play.
R. J., Jr. works for a bank in Charlotte, N.C. He's 30-years-old and single for the moment, although dating heavily, says he's looking forward to improving his golfing game and skills. He graduated from Florida A&M in Tallahassee, Fla., as a Finance Major.  After enjoying the Championship and sharing a great time together, the father and son duo will be flying back to Orlando on an early morning flight out of Newark International Airport tomorrow.
Carvon P. Johnson, of Newtown, Pa. was taking in the sights at Baltusrol on Sunday for the final round. Newtown, Pa. is about 35 miles north of Philly. Johnson is a Quality Engineer who previously worked at L'oreal for 16-years.
He is currently a consultant and adjunct Professor at his Alma Mater Drexel University in Philadelphia. He also teaches Operations Management & Quantitative Analysis. Before coming back to Drexel he did consultancy work at Johnson & Johnson and worked at General Electric for 7 years.
Carvon is also the Elected Director of Alumni Board of Governors at Drexel University, serves as a volunteer with the First Tee of Greater Trenton, N.J., and is the father of two lovely daughters, Janai & Jayla. Janai is a junior at Drexel majoring in Marketing and Jayla is a junior at Council Rock North High School.  This was Carvon's fourth major that he has attended. He started playing golf in the mid- 90's, inspired like so many others by non-other than Eldrick "Tiger" Woods.
Sun Going Down At The 98th PGA Championship
Well, this report is coming to a close.  It's just about 6:30 p.m. at Baltusrol Golf Club, with the Goodyear Blimp fading into the overcast skies in Springfield, N.J. a winner is about to be declared.
About 45 minutes later:
Jimmy Walker from Boerne, Texas holds on to his wire to wire lead to win the 98th PGA Championship. His not so pretty par on the 72nd hole wasn't exactly a text book one, but it was good enough to capture his first major and the coveted Wannamaker Trophy.
Walker now joins Master's winner Danny Willett, U.S. Open winner Dustin Johnson and British Open winner Henrik Stenson, as all first-time major winners. Although there were plenty household names at the top of the Leader Board to the very end, Walker kept his cool and his focus on the prize, and what a prize it was.
Winning any major brings with it all kinds of perks and fringe benefits. A BIG paycheck just for starters, numerous exemptions, life-changing experiences, and not to mention a little piece of golfing history. Defending PGA champion Jason Day gave it one helluva try in defense of his title, finishing just 1 stroke back at -13. He eagled the par 5 18th, to finish strong. He and Walker both had all four rounds in the 60's and both finished with final round 67's.  Congratulation to Jimmy Walker, the 2016 PGA Champion.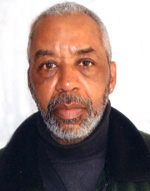 —John Perry, reporting for AAGD.
John Perry is a freelance writer, poet and active golfer with a passion for calling shots like he sees them and, then, telling it like it is. He resides in Vauxhall, NJ.



Recommended For You.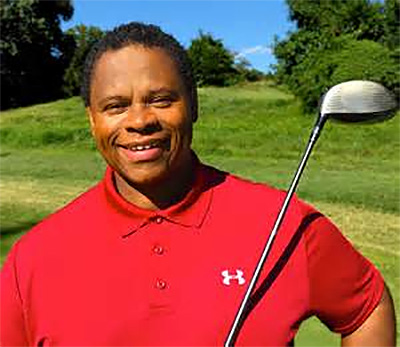 Craig Kirby is on a mission: He is working hard to diversify golf — one Black student at a time. It's