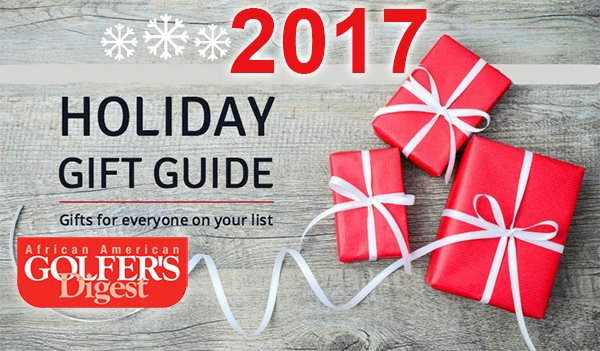 Great Holiday Gifts


Coooool Golfing Santa has done it again!  

Here are some of what we

 consider to be the neatest gifts for this holiday season. Take a look, click through, and give a really cool gift this year!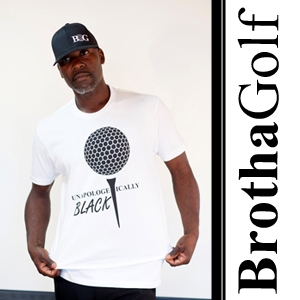 BrothaGolf– Delight your golfer with gear from BrothaGolf, the only apparel brand committed to understanding the unique style and cultural influences of the black golf enthusiast. Put some swag under the tree for the Brotha Golfer in your life who is "Changing The Course."  Apparel sizes from M-3XL. Prices vary starting at $19.98.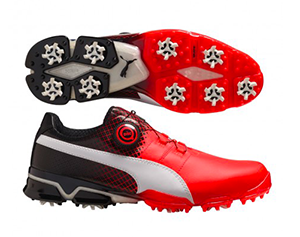 PUMA Golf TITANTOUR IGNITE Disc Shoes – Special Edition, provides more energy return, responsive feel, added cushioning and superior step-in comfort. The shoes feature a revolutionary Ignite foam which provides more energy return, responsive comfort and stable cushioning. Skip the lace-tying and effortlessly slip into these full-grain leather shoes.  Power through the golf swing with full stability.  Plus a disc closure system that is so simple to use and makes life much easier when changing.  $200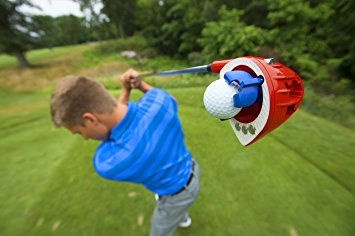 Swing Coach Club training aid provides vital instant visual feedback after each swing.  Users can develop a repeatable swing, gaining better shots lower scores.  Expect to get better accuracy with your shots and greater distance.  Use it to train all parts of your swing:  Backswing, transition to impact and follow through.  Each swing movement is enhanced greatly by Swing Coach.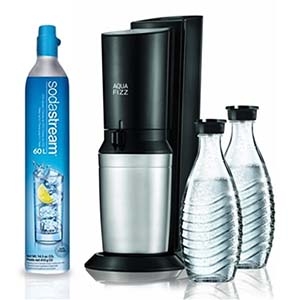 The SodaStream Fizzi – Starter Kit is a beautifully crafted unit that turns water into sparkling water in just seconds! It is designed to capture the essence of SodaStream's original machines while incorporating a new slimmer design to fit beautifully in any modern day kitchen. Dimensions: 6.25″w 17.2″h 10.5"d. Starter Kit Contents: Fizzi Sparkling Water Maker, 60L CO2 Cylinder (makes up to 60L of sparkling water)
2 Reusable Glass Carafes with Fizz-Preserving Cap. 2-year warranty. MSRP $179.99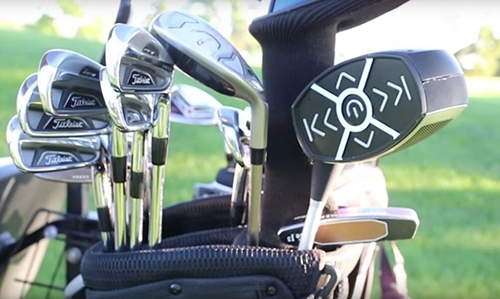 Sound Caddy Bluetooth Speakers are built to look like a regular golf club head, these speakers are Bluetooth-enabled and, the world's first golf club speaker.  In the form of a driver, it's inconspicuous and easily put it in their golf bag with no added inconvenience. It's not distracting and easily fits into the natural surroundings of a golf cart and golf bag.speakers.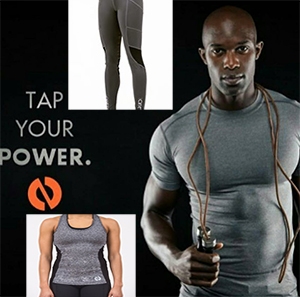 Noturi Athletics Group LLC. The line of athletic wear that looks as good as it feels.  Designed for those who seek a life of adventure and excellence, the high-quality performance apparel ignites an appreciation for bodily excellence while motivating athletes at any skill level to perform at their best, potentially aiding in helping you "TAP YOUR POWER." The clothing line is sleek with a contemporary look and appeal, perfect for athletes, trainers, performance artists and professionals.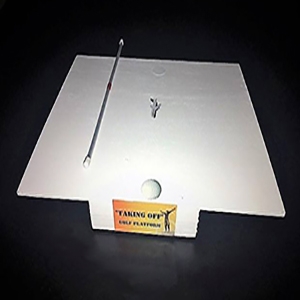 "Taking Off" Golf Platform a perfect gift for golfers (youth and adults) of all skill levels who wish to practice on all aspects of their game, anywhere, anytime.  Lightweight and convenient to carry, the patented platform is designed to provide golfers with a visual picture of the golf p taking off (similar to an airplane) after being hit with a driver or iron. Includes measuring rod, instructions and online video tutorial.  Available in brown or white. $15.00 + S/H.  Patent and trademark holder Garvis Leak, 2017 Inventor of the Year by African American Golfer's Digest.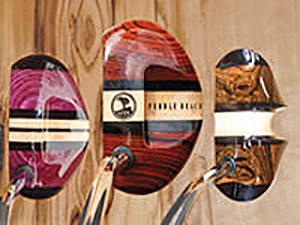 Musty Putters are some of the most beautiful putters around–Classy, elegant, smooth to the touch. These custom wood putters are high-end with a superior feel and the legendary forgiveness. Each is customized to fit the height/putting style, so different lengths, lie, and lofts are available.  Natural tins of exotic woods used for these one-of-a-kind putters. Comes with a Lifetime warranty.  MSRP: $250+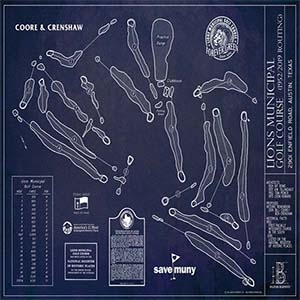 Ballpark Blueprints are a marvelous way for sports fans to bring distinctive museum-quality art into any room of your home or office. 90 magnificent venues are offered in print or canvas with custom framing options. A portion of all proceeds from the Lions Municipal Golf Course design goes to the SaveMUNY Campaign, dedicated to saving the course from development and preserving its civil rights history, urban green space, and golf legacy. Prices $60+. Sizes: 12"x16" to 24.5"x30.5".
Capture all of your golf trip photos with the Epson Expression Home XP-440. The Wireless Color Photo Printer with Scanner and Copier is brilliantly designed, simple to set up and navigate.  The entry-level, low-volume AIO printer is meant for low usage.  It has a large, hi-res 2.7″ color LCD that makes it a breeze to easily handle any of your office or personal print needs.  It's a complete wireless solution and capable to print, copy and scan documents.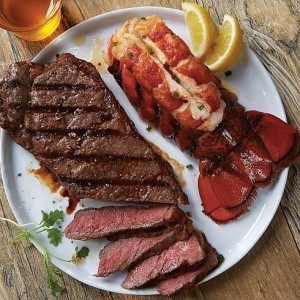 Kansas City Steak Company helps you to give friends, family or business colleagues the perfect, tasty gift.  Consider Hickory Smoked Whole Turkey, Filet Mignon & Crab Cakes or Rack of Lamb. For over 80 years, they've been dedicated to delicious, quality meats, superior seafood and other foods at a fantastic value.  Join discriminating connoisseurs nationwide by giving KCSC Gift Cards and Signature Gift Boxes. Customers also enjoy exclusive offers and seasonal specials.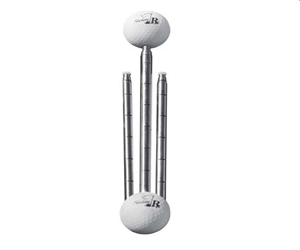 HackersRx is known as "the simplest golf training tool ever" and it's on a mission to greatly improve players alignment process. The portable teaching and training unit is small and collapsible. It is easy to fit into the side pocket of a golf bag and to take with you to any course or location.  Used by PGA and LPGA professionals and armatures alike, including Bill Harmon, PGA Tour and teaching professional who says that, "HackersRx is the simplest training tool ever and a must in your golf bag no matter your level."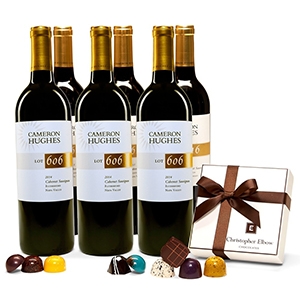 Cameron Hughes Wine — Extraordinary Holiday Gifts. The mission is simple: They buy the best possible wine for the best possible price and pass these savings on to consumers. THE SPLURGE + CHOCOLATE Gift (pictured) is a delectable assortment of 9 gourmet artisan chocolates paired with six bottles of our pinnacle Napa Valley Cabernet. Treat a special someone to a decadent experience they won't forget! $198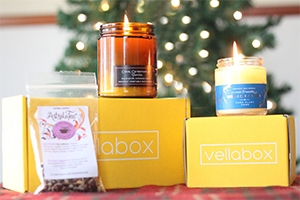 Vellabox high-quality artisan candles are delivered monthly right to you (or your special someone's) door. With Vellabox your senses will awaken. Each candle is curated with a perfect combination of the highest quality handpicked products. Non-toxic, lead-free, hand poured, from the best companies in the country. Subscriptions available at $10-$30, in 3, 6 or 12-month options.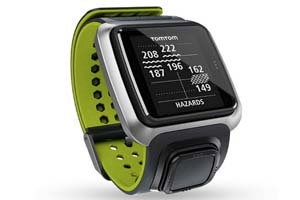 TomTom Golfer GPS helps you stay informed while playing and gives you vital information about every inch of the course. A one-button control makes it a breeze to navigate through menus and the extra-large display makes everything readable: green distance, hazards, remaining yards to the dogleg. In the green view, you will see accurate yardages to the front, center, and back of the green.  MSRP: $199.99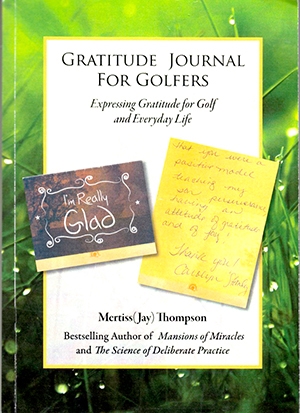 Gratitude Journal For Golfers will delight golfers with inspiring messages in a convenient pocket-sized book. Written by Mertiss (Jay) Thompson, Founder/CEO, The Winning Edge Academy, the book engages players with the elements of their inner selves and of the game— mental, physical and emotional. Beautifully designed and layed-out, monthly calendars cover a complete calendar year,  January to December, giving golfers generous space in which to include their personal entries (on printed blank lines) and easily document their daily golf journey throughout the year.  To order, email the author at mjthompson509@yahoo.com or call 206-856-8476.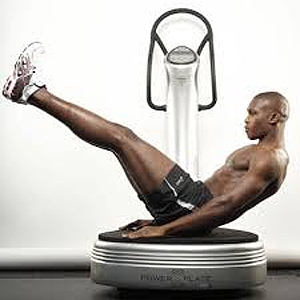 Power Plate offers a unique solution for golfers of any age, or ability, to quickly improve their flexibility, range of motion, stability, and balance. Power Plate, the gold standard in whole body vibration technology, used by some of the best athletes in the world, including many professional golfers. The secret is its vibrating surface which triggers immediate contractions of your stabilizing muscles 25 to 50 times every second, resulting in positive improvements in balance, flexibility, coordination, and strength. $ Prices vary.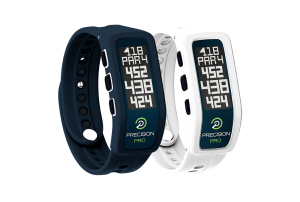 The Precision Pro GPS Golf Band is packed with features. 35,000 courses preloaded, to ensure you're ready to go on the first tee with auto advancement features that move from hole to hole automatically, as you play; see actual distances to water hazards and other hazards while measuring just how far you need to hit each club along the way. MSRP: $175
Tail Activewear clothing line includes nearly every piece that ladies will need for playing with confidence while looking good on the golf course. The exciting line boasts fabulous pants, skirts, polos, shorts, dresses, and other items to satisfy your activewear needs. Each item is carefully constructed for a sleek, modern fit and many are made with bi-stretch materials and have UPF45+ Sun Protection incorporated, rated UPF 40+ to block approximately 98% of harmful UV rays. MSRP: $75+
Game Golf Live is the #1 wearable device that tracks and displays your golf game in real time. This really gives you an advantage and the intelligence you need to make smart decisions on the course. Records as you play every shot. Each shot is tracked as you hit it and it all happens in the background of the application, so you can stay focused on your game. You will actually see your progress, from tee-to-green, as stats are collected. You can share you progress with friends, family and followers on social media. Or, take it to another level and share your game stats with your golf coach.  MSRP: $199+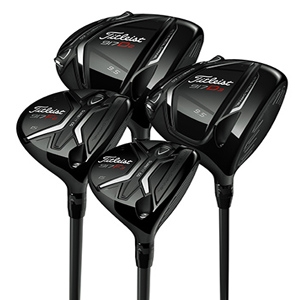 Titleist 917 fairways provide more distance and forgiveness with the most precise adjustability available to dedicated golfers of all skill levels. Designed using new, patented Active Recoil Channel 2.0 and SureFit CG technology, the result is an uncompromising combination of distance, forgiveness and trajectory control with tour-preferred looks, sound and feel. Optimized head shapes and structures, designed to produce specific acoustic frequencies, deliver a tour-inspired sound and feel that the world's best players demand.
MSRP: $350.00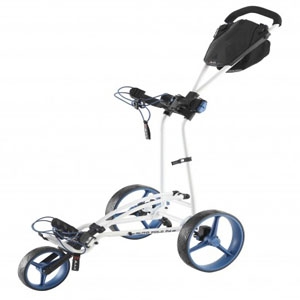 Big Max Auto Fold FF push cart is completely foldable. The entire process takes less than 30 seconds.  The Big Max Autofold FF (stands for fold flat) does just that, it completely folds down to a flat size of 4.9" deep. height adjustable handle, easy to maneuver right footbrake, a handy-dandy storage compartment in the main console, removable wheels for storage, and best of all you will find that the base is adjustable to easily accommodate various-sized golf bags (from stand bags to Tour bags). MSRP: $299.99
Chrome Soft Golf Ballby Callaway. This ball is specifically designed for a Tour Proven performance with exceptional feel. The 4-piece construction and Dual SoftFast Core provide higher ball speeds and optimal spin rates to maximize performance through the bag. An excellent ball, at a great value. Offers good control across the green and for gaining distance off the tee.  MSRP: $39.00 dozen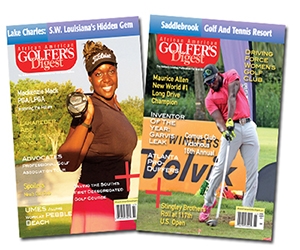 African American Golfer's Digest
Give a GIFT SUBSCRIPTION to the African American Golfer's Digest, the essential guide to the very best in the 'soulful' world of golf. Features content geared to spotlighting this growing demographic of golfers with unparalleled articles driven across a full spectrum of activities from celebrity tournaments, national/regional championships, fundraiser outings, exotic golf trips, contests, and healthy living features. The magazine showcases all this with beautiful images, exclusive and insightful stories that embody the passion of the African American golfer.
1-year $18.00 Print /All print subscriptions include FREE digital subscription!
2-year $30,00 Print                   Annual Digital Subscription only $12.00
3-year $44.00 Print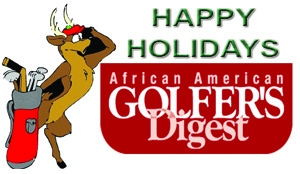 AfricanAmericanGolfersDigest.com
Share this on: Share this on Facebook Share this on Twitter Share this on LinkedIn or Instagram
Share this on Pinterest Share this on Google+ Share this on Tumblr Share this on Email
African American Golfers Digest |  80 Wall Street, Suite 720    |  New York NY   10005   US
Recommended For You.
A vintage Tiger Woods press conference normally would consist of a lot of words but little meat for the media,