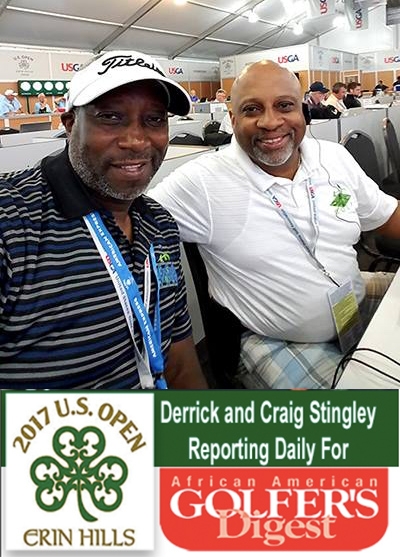 DAY:    JUNE 12  |  JUNE 13   |  JUNE 14   |    JUNE 15   |   JUNE 16   |  JUNE 17  |  JUNE 18
The June 12th practice round for the 117th U.S. Open Championship attracted a vast crowd of fans. The Championship will be contested during the week of June 12-18, in Wisconsin for the first time. The championship will welcome the world's top players vying for the title that has been contested since 1895. The United States Golf Association will provide the ultimate, most comprehensive test in golf to identify the best of the best, with past champions including Bob Jones, Ben Hogan, Arnold Palmer, Jack Nicklaus, Wisconsin's own Andy North and Tiger Woods.  Coverage of this exciting tournament is being captured by brothers, co-inventors at C.S. Innovation and avid golf critics, Derrick and Craig Stingley.  Follow them on this portal for a perspective you can find nowhere else.
The U.S. Open is played at iconic venues around the country, with 51 courses to date holding the distinction of U.S. Open site. Erin Hills will be the sixth public access course to host the championship (joining Pebble Beach, Pinehurst, Bethpage, Torrey Pines and Chambers Bay). More than 35,000 spectators are expected to attend each day, and more than 5,000 volunteers are needed (and those positions have already been filled). The championship will support the community through more than $130 million in anticipated economic impact.
The U.S. Open is considered one of the preeminent worldwide golf events, delivering the most memorable moments in golf history.
[June 12, 2017) Hot and balmy, 91 degrees on the first day of practice rounds.  Threatening storms are forecasted Monday through Wednesday this week, with clearing and cooler temps predicted for start of the tourney on Thursday.
Some say that the easiest golfer to root for at U.S. Opens over the last 20-years–and definitely most recently, has been Phil Mickelson. This Lefty has finished runner-up a record six times at this tournament and has eight (yes, 8!) top-five finishes here in his career. But Mickelson will be missing on the tee box this year, choosing to spend the time at his daughter's high school graduation in California.
Jordan Spieth, "Kid America" has had a brilliant time during 2015.  The holder of two major championships at the age of 23, he's an assertive shotmaker who is worth watching, as he'll probably win more in the future. Will he succeed in making three majors before the age of 24?  Well, at this year's U.S. Open at Erin Hills Spieth has a real chance to do just that.
Caught several players at the practice range Tuesday including Graeme McDowell, Brendan Steele, Stewart Cink.   Stay tuned….
Recommended For You.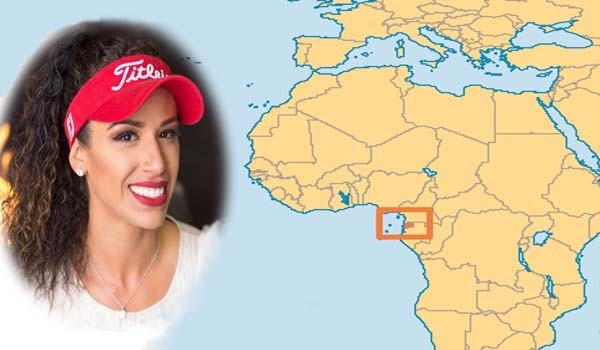 by AAGD STAFF His Excellency President Teodoro Obiang Nguema Mbasogo declared the 2017 3e Actuaries Open officially open when he visited