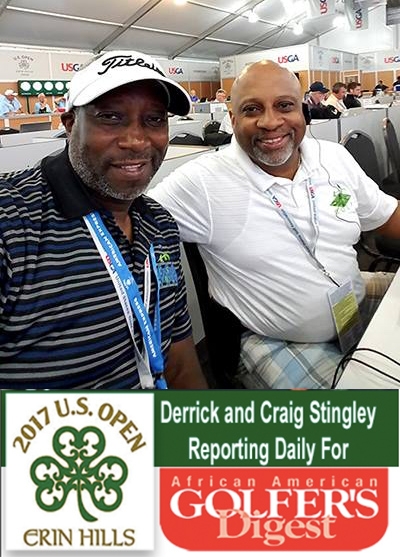 DAY:    JUNE 12  |  JUNE 13   |  JUNE 14   |    JUNE 15   |   JUNE 16   |  JUNE 17  |  JUNE 18

Coverage of this exciting tournament is being captured by brothers, co-inventors at C.S. Innovation and avid golf critics, Derrick and Craig Stingley.  Follow them on this portal for a perspective you can find nowhere else.
(June 14, 2017   9:50 p.m.) As Rickie Fowler was tying the record for lowest round in an opening round of the US Open, he was sharing a headline with a major incident this morning.  A blimp–supposedly unassociated with the US open tournament–crashed about a half-mile away from the golf venue. According to reports, the pilot was flown to a local hospital and is recovering from his injuries.
Back at the Open though, the key to success for golfers was staying in the fairway and reading putts.
Rookie Xander Schauffele, who is tied for 2nd with Paul Casey, managed the course extremely well; and said, the fact that no one in the gallery knew who he was helped him to play a pressure-free round.  He carded a 66.
Wisconsin native Steve Stricker stated that the fairways were generous and that he felt he missed a number of opportunities, which could have netted a round of 3-to-4 under par, instead carding a 1 over.
Errant shots and narley fescue created problems for several of the touneys favorites. Jhonattan Vegas actually hit a great shot out of the fescue within 4 feet of the pin on hole 18th…. Vegas is currently at +5.  Other notables: Dustin Johnson +3, Bubba Watson +3, Daniel Burger +6,  Rory McElroy +6 and Jason Day +7.

As Steve Stricker stated at the podium during the media conference, "We've got our work cut out for us tomorrow."
Recommended For You.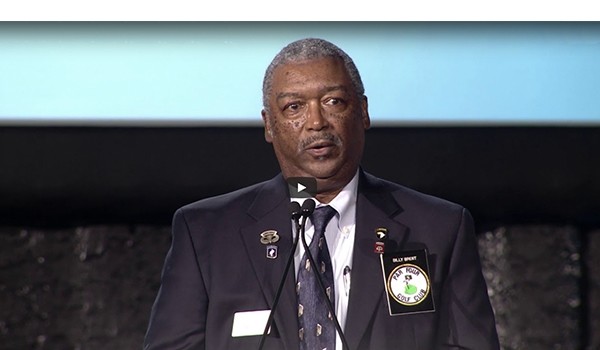 William "Billy" Brent took to the center stage in grand form and with nimble humility when honored by The First