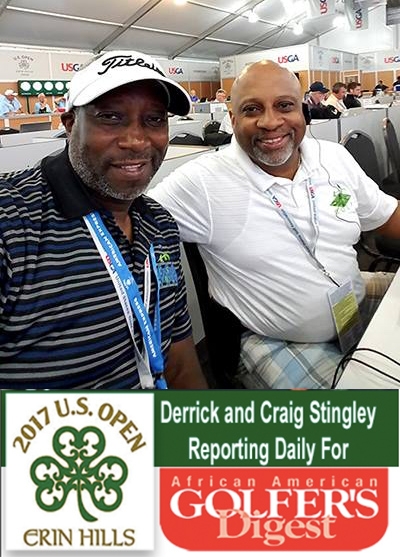 DAY:    JUNE 12  |  JUNE 13   |  JUNE 14   |    JUNE 15   |   JUNE 16   |  JUNE 17  |  JUNE 18
( June 13, 2017 4:23 pm) — Got out on the course again earlier today and met "Paul"—an African American fellow who is the fitness trainer to the number 31st ranked player in the world: Danny Willett, an English professional golfer who plays on the European Tour.   Willett is a solid player.  In April 2016, he won his first major championship at the 2016 Masters Tournament, becoming only the second Englishman to achieve the feat and the first European in 17 years to win at Augusta National.
Willett turned professional in May 2008, and earned his European Tour card for the 2009 season coming through qualifying school. "Paul" has been working with the Willett team for 4 years, so he was on board for the Majors win at the Masters a couple of years ago.
"Paul" was a little standoffish, but he did answer a couple of questions that he allowed me to pose– His Name and Tenure with the Willett Team.
Following a successful 2009, finishing 58th in the inaugural Race to Dubai with eight top-10s, Willett challenged at the 2010 BMW PGA Championship, taking the first-round lead before falling off the pace and finishing outright fifth, winning 190,800 euros. Following this performance, Willett moved into the top 100 of the Official World Golf Ranking for the first time. He finished the 2010 season ranked 23rd on the Order of Merit.
We also ran into Charles Woodward. Charles is an Independent PGA Tour Rep and seemed to roam freely throughout all of the player practice areas.  He represents several products, one of which is Soft Spikes.
He became an Assisting Pro in 2003 and transitioned into Product Representation working with the Nationwide Tour, LPGA and as a full-time Rep for multiple products on the PGA Tour since 2013.
There was a delay of some 3 hours for players today to get on the course for their practice rounds due to storms last night!
Practice rounds started at 9 AM.
Asking several players– including Wisconsin Native Steve Stricker, how the course was playing, he said the course was "really good" and had softened up from the rain. If it stays this way the players could shoot some low scores, but some also stated, they hope there is no more rain although it is forecasted over the next several days.
The USGA surprised players on Tuesday by sending crews out to mow some of the deep fescue rough that lines Erin Hills.  The rain caused the grounds officials to cut away some of the fescues (tufted grasses) on several holes, four to be exact.  We discovered that during a maintenance meeting on Monday afternoon officials addressed how certain types of fescue have a tendency to lay flat when it rains or when the wind blows.  As a result, crews "trimmed" portions of the fescue rough on Nos. 4, 12, 14 and 18.
Although some players have criticized the rough, most notably Kevin Na– who posted a video to social media on Monday attempting to hit out of the fescue, a USGA spokesman said that Tuesday's maintenance had "nothing to do with reaction from players."  Well, that's something to think about.
See U.S. Open full leaderboard and tee times HERE
Overall, it was a very interesting day.  Stay Tuned for more tomorrow….
Coverage of this exciting tournament is being captured by brothers, co-inventors at C.S. Innovation and avid golf critics, Derrick and Craig Stingley.  Follow them on this portal for a perspective you can find nowhere else.
Recommended For You.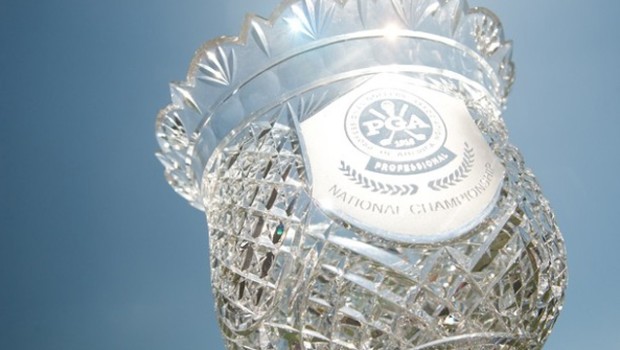 PALM BEACH GARDENS, Fla. –  The 2019 PGA Professional Championship, the world's largest all-professional event, will be hosted in Belfair of